The world's largest regulatory arbitrage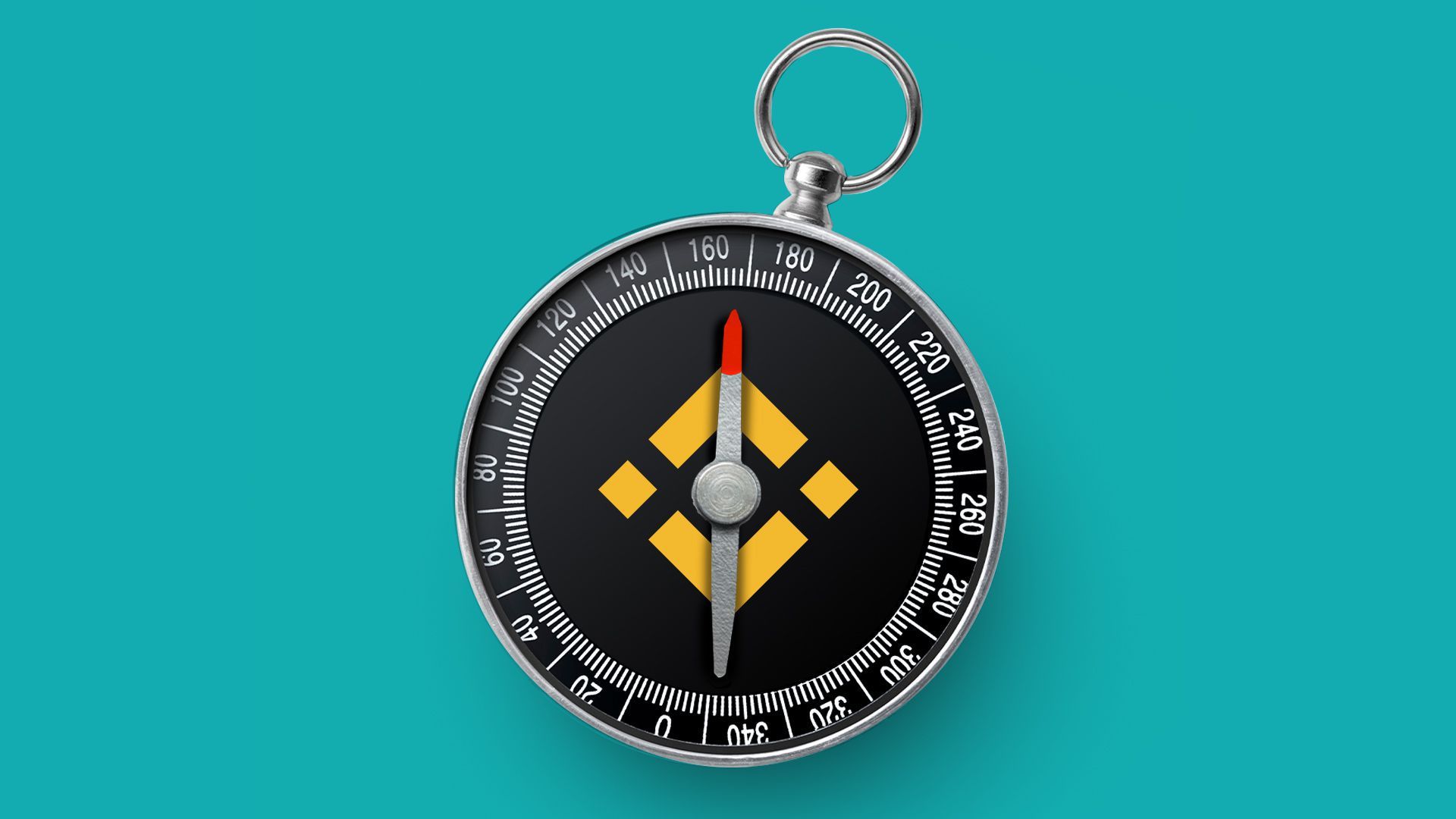 Nearly all financial innovation involves some kind of regulatory arbitrage, but cryptocurrency was conceived as an anarcho-libertarian dream of trustless, decentralized finance.
Why it matters: Crypto exchange Binance has emerged as the biggest player in the game, and so far it has successfully managed to exist in a kind of regulatory limbo.
By the numbers: Binance is enormous. It had $662 billion of volume in June alone, and generally trades about three times as much crypto as Coinbase, its U.S. rival.
Driving the news: Both the Department of Justice and the IRS are investigatingcriminal activity on Binance's platform. It also faces trouble in the UK, Germany, Japan, Thailand, and many other jurisdictions.
What they're saying: "Compliance is a journey," writes Binance founder Changpeng Zhao. "We hope to clarify and reiterate our commitment to partner with regulators."
Between the lines: Binance doesn't have a single primary regulator, and seems more interested in telling regulators what it thinks they should do than it is in simply following the law in any given country.
The big picture: International finance is a globe-spanning collective action problem. Capital tends to flow to where it is least regulated, upsetting all large national authorities while providing irresistible opportunities for tax havens and offshore shenanigans.
The bottom line: The explosive growth of Binance is proof that international coordination, when it comes to crypto regulation, remains far behind the realities of the billions changing hands every day.
Go deeper