Biden: U.S. military mission in Afghanistan will end Aug. 31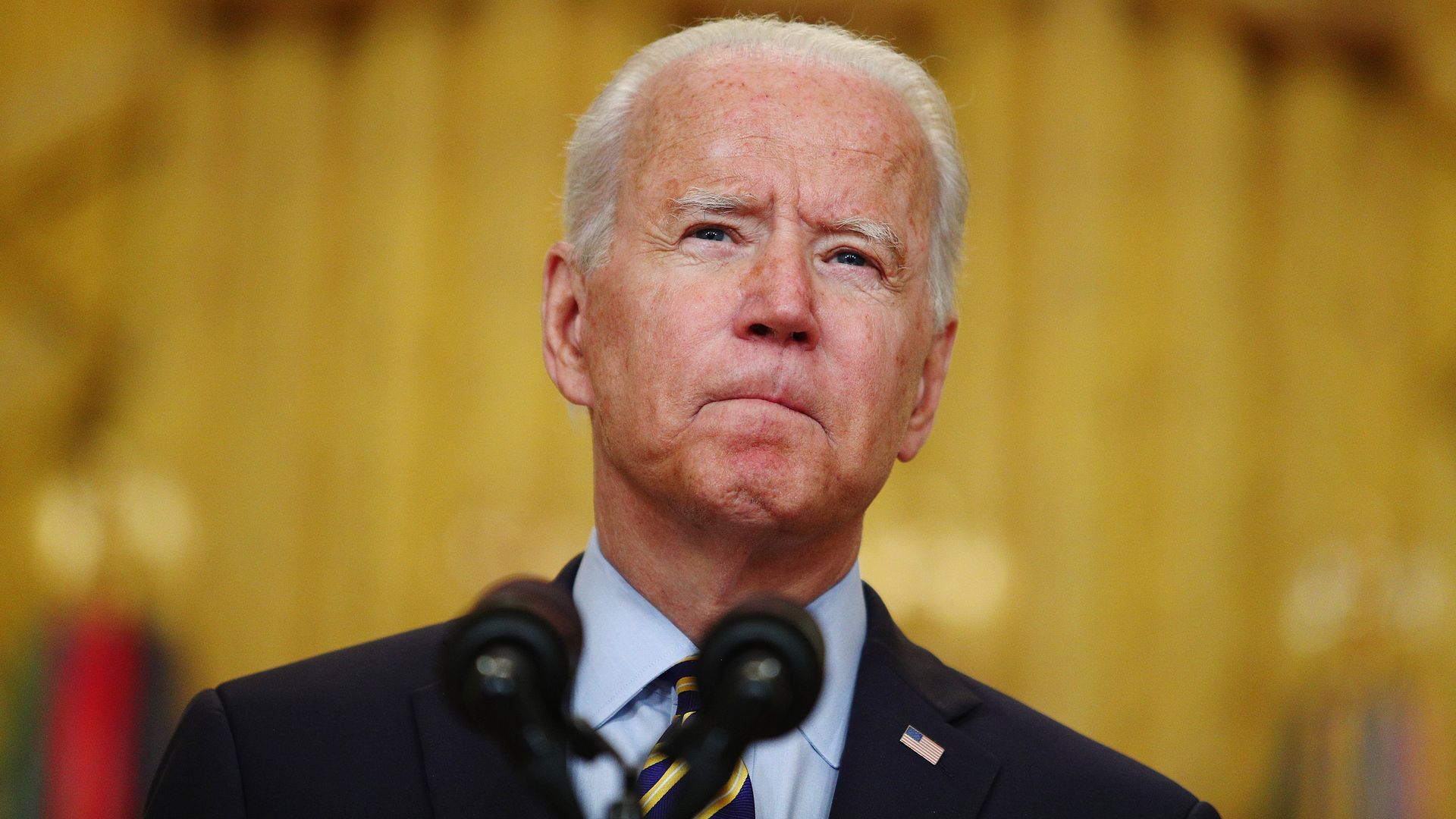 The United States' military mission in Afghanistan will conclude on Aug. 31, President Biden announced Thursday during an update on the withdrawal process.
Why it matters: The U.S. has almost completed its military withdrawal from Afghanistan, though the departure has coincided with large territorial gains by the Taliban and a sharp increase in violence.
The U.S. intelligence community has warned that the Afghan government could collapse as soon as next year as the Taliban's battlefield offensive grows.
Biden's original goal was to remove all U.S. forces from the country by Sept. 11.
What they're saying: "We did not go to Afghanistan to nation build, and it is the right and the responsibility of Afghan people alone to decide their future and how they want to run their country," Biden said.
The president said the U.S. will continue to support the Afghan government after its withdrawal and will still help to promote human rights in the country.
The president noted that a Taliban takeover of Afghanistan is "not inevitable" because the Afghan military outnumbers the Taliban and is better equipped.
He called the U.S. intelligence community's warning that Afghanistan's government is on the verge of falling "wrong."
"They clearly have the capacity to sustain the government in place. The question is will they generate the kind of cohesion to do it," the president said.
Of note: Biden repeatedly stressed the futility of attempting to force a governmental system on Afghanistan.
"It is up to the people of Afghanistan to decide what government they want, not us to impose the government on them. No country has ever been able to do that."
Zoom out: Biden said his administration will start finding and transporting Afghan nationals who helped U.S. forces during the Afghanistan War to host countries while they wait for U.S. visas this month.
He added that the terrorism threat has "metastasized" beyond Afghanistan and said the U.S. needs "to meet the threats where they are today."
This is a breaking news story. Please check back for updates.
Go deeper