White House: U.S. will not have "Mission Accomplished" moment in Afghanistan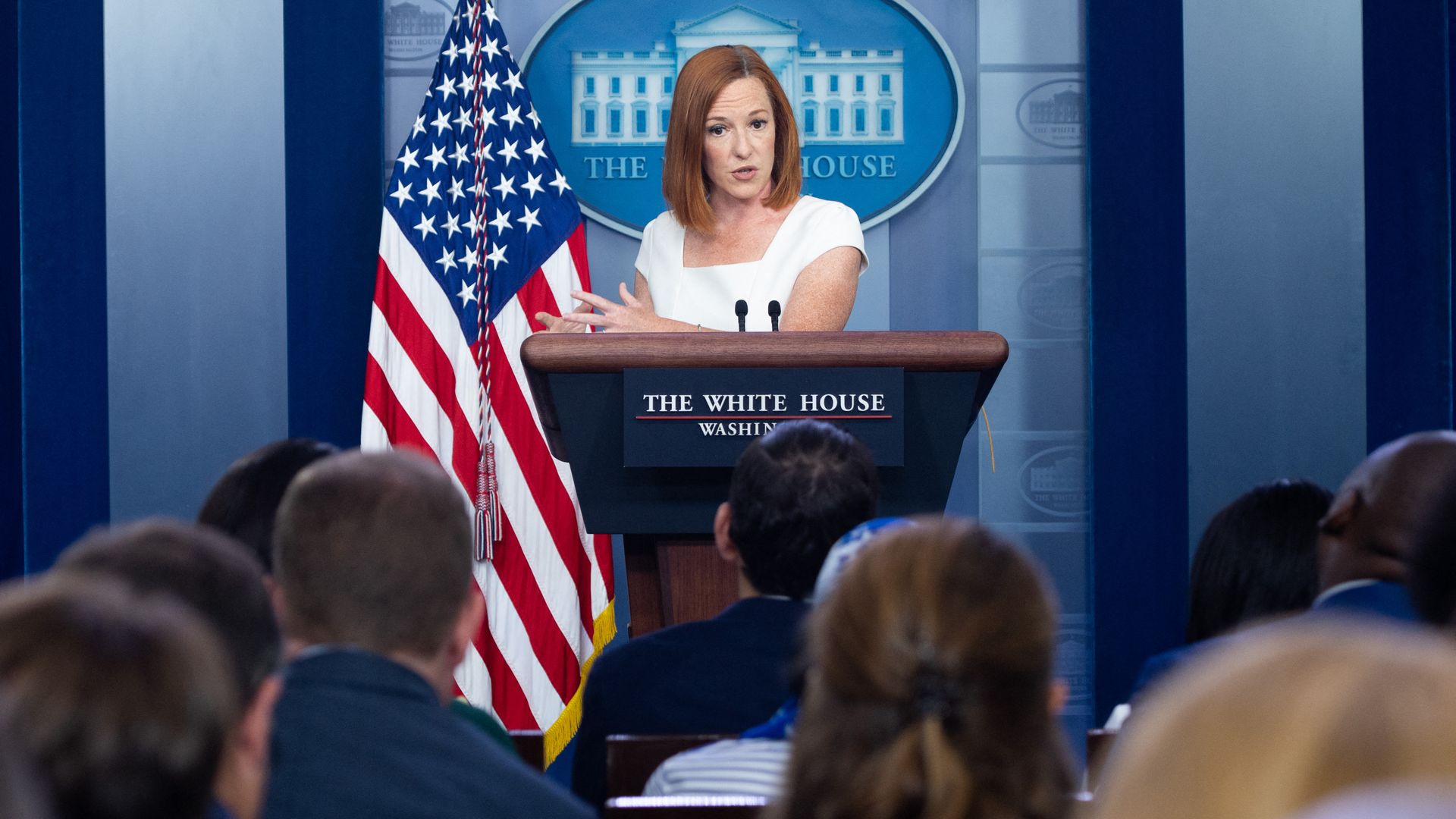 The U.S. will not have a "Mission Accomplished" moment for the war in Afghanistan, White House press secretary Jen Psaki said during a briefing Thursday, adding that the conflict "has not been won militarily."
Why it matters: President Biden is expected to speak Thursday about his decision to pull U.S. troops out of America's longest-running war and the steps the U.S. will take to support the country during the ongoing Taliban insurgency.
The U.S. has almost completed its military withdrawal from the country, while the Taliban has recently claimed vast swaths of territory.
The U.S. intelligence community has warned that the Afghan government could collapse as soon as next year as the Taliban's battlefield offensive grows.
What they're saying: "We're not going to have a Mission Accomplished moment in this regard," Psaki said. "It's a 20-year war that has not been won militarily."
"We are proud of the men and women who have served — incredibly grateful. The president will note that in his remarks today."
Flashback: Former President George W. Bush gave a speech in May 2003 aboard the USS Abraham Lincoln, from which a banner hung stating "Mission Accomplished."
During the speech, Bush implied that all of the major goals of the war in Iraq had been won. But the conflict would drag on for years afterward.
The big picture: Psaki said the Biden administration is in the process of finding and transporting Afghan nationals who helped U.S. forces during the Afghanistan War to host countries while they wait for U.S. visas.
She added that the U.S. will continue to press for a political solution to end the conflict in Afghanistan.
Go deeper: Tajikistan bolsters border after Afghan troops flee Taliban offensive
Go deeper