15 states reach $4.5 billion settlement in Purdue Pharma opioid lawsuit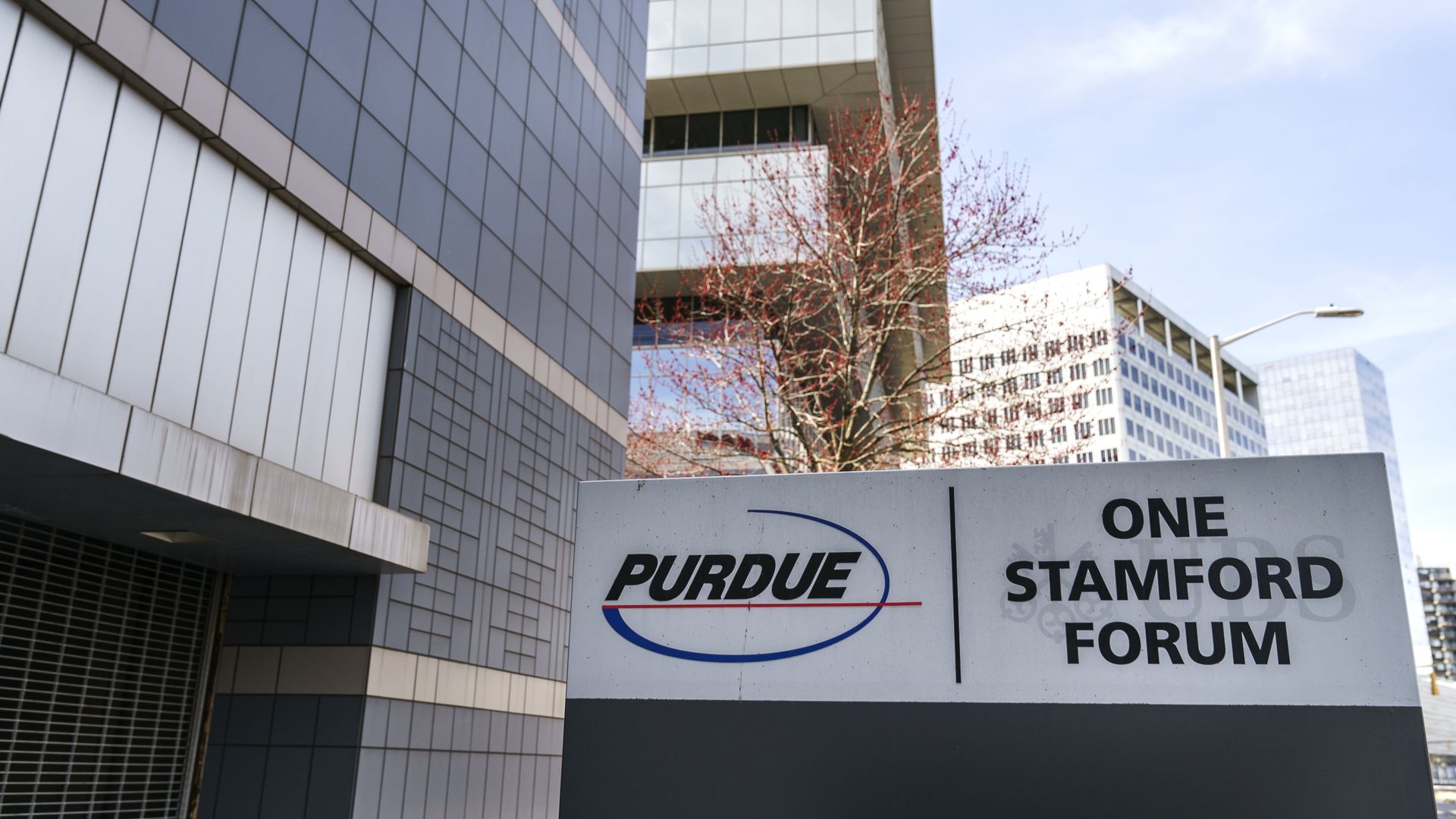 Fifteen states have reached an agreement with Purdue Pharma, the maker of the powerful painkiller OxyContin, that will see them drop their opposition to Purdue's bankruptcy plan, the New York Times reports.
The big picture: Purdue Pharma will release millions of documents, and the Sackler family, which owns the company, will pay out an additional $50 million as part of the settlement. The deal would shield the family from future opioid lawsuits.
The bottom line: The agreement will see the Sackler family pay out nearly $4.5 billion total over the next nine years.
Nine states and the District of Columbia continue to oppose the agreement because the deal "allows the Sacklers to still walk away with their personal wealth intact," said William Tong, the attorney general of Connecticut, per NYT.
Why it matters: The Sackler family has acknowledged that OxyContin has played a role in the opioid epidemic, which has contributed to some 500,000 deaths.
What they're saying: "While this deal is not perfect, we are delivering $4.5 billion into communities ravaged by opioids on an accelerated timetable and it gets one of the nation's most harmful drug dealers out of the opioid business once and for all," said New York Attorney General Letitia James, per the Times.
"We will continue to work to build even greater consensus for our plan of reorganization, which would transfer billions of dollars of value into trusts for the benefit of the American people and direct critically needed medicines and resources to communities and individuals nationwide who have been affected by the opioid crisis."
— Purdue Pharma statement, per NYT
What's next: A confirmation hearing for the bankruptcy plan is set for Aug. 9.
Go deeper