Moderna begins trial for mRNA seasonal flu vaccine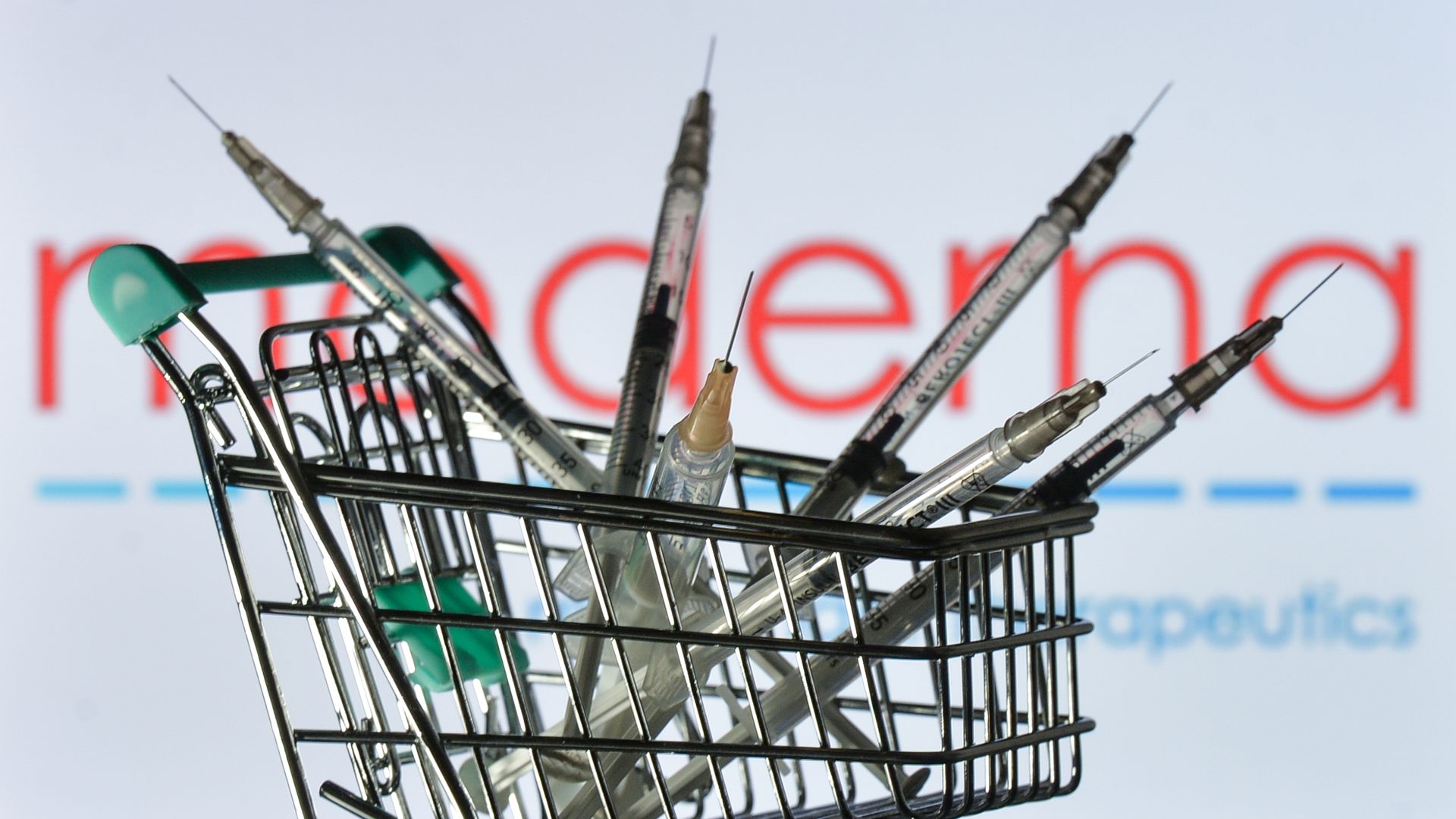 Moderna announced Wednesday that the first participants have been dosed in an early trial of a seasonal flu vaccine that uses messenger RNA technology.
Why it matters: The blockbuster success of the Moderna and Pfizer vaccines for COVID-19 has brought new excitement to the promise of the mRNA platform, which may be adapted to train the immune system to fight many other diseases.
Moderna's vision is to develop a respiratory vaccine combining seasonal flu, a COVID-19 variant booster and respiratory syncytial virus, exploring different antigen combinations, the company said.
Current flu vaccines are approximately 40-60% effective. Moderna's COVID-19 vaccine has been found to be more than 90% effective.
Details: In its early stages, Moderna's study of its seasonal flu vaccine will include approximately 180 healthy adults above the age of 18.
mRNA carries instructions for making proteins from one part of the cell to another.
Vaccines that use mRNA can train the immune system to recognize invading viruses.
What they're saying: "We believe that the advantages of mRNA vaccines include the ability to combine different antigens to protect against multiple viruses and the ability to rapidly respond to the evolution of respiratory viruses, such as influenza, SARS-CoV-2 and RSV," Moderna CEO Stéphane Bancel said in a statement.
"Our vision is to develop an mRNA combination vaccine so that people can get one shot each fall for high efficacy protection against the most problematic respiratory viruses."
Go deeper: COVID-19 brings a new dawn for messenger RNA vaccines
Go deeper