Marjorie Taylor Greene makes Nazi-era comparison about vaccination efforts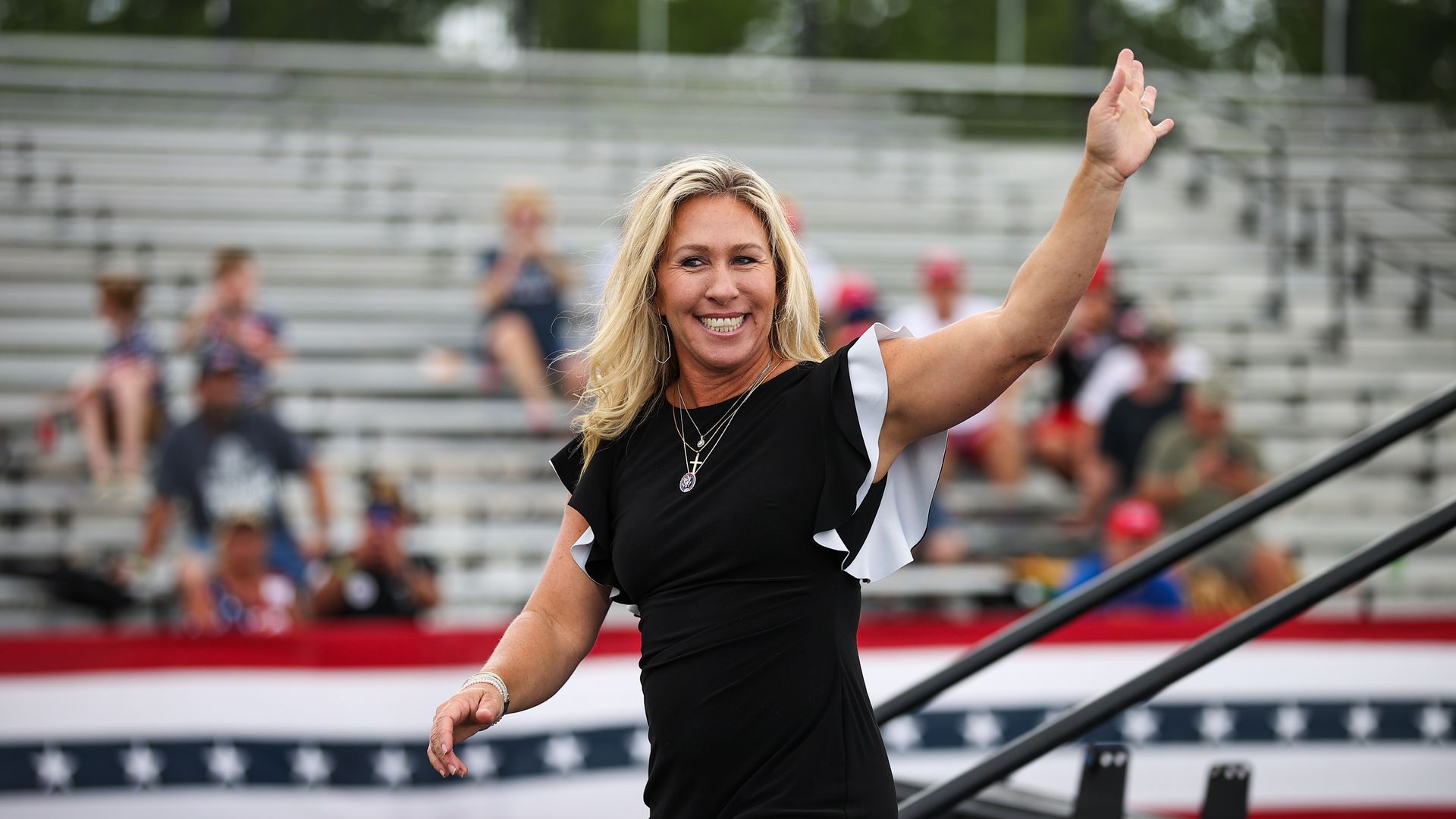 Rep. Marjorie Taylor Greene (R-Ga.) used a Nazi-era comparison on Tuesday in a tweet about the Biden administration's coronavirus vaccine push, calling the individuals leading vaccinations efforts "medical brown shirts."
Why it matters: Greene's comment comes weeks after she visited the Holocaust Museum and apologized for comparing coronavirus face-mask policies to the Nazi practice of labeling Jews with Star of David badges.
Driving the news: Members of the paramilitary organization that assisted Hitler and the Nazi Party gain power were called "brownshirts."
Greene's remarks on Twitter were in response to a speech Tuesday during which President Biden said, "Now we need to go community-by-community, neighborhood-by-neighborhood, and oft times door-to-door — literally knocking on doors — to get help to the remaining people protected from the virus."
The offices of Greene and House Minority Leader Kevin McCarthy (R-Calif.) did not respond to a request for comment from the Washington Post.
What she's saying: "Biden pushing a vaccine that is NOT FDA approved shows covid is a political tool used to control people," Greene tweeted Tuesday. "People have a choice, they don't need your medical brown shirts showing up at their door ordering vaccinations. You can't force people to be part of the human experiment."
Of note: All three coronavirus vaccines being distributed in the U.S. were approved under the Food and Drug Administration's emergency use authorization last winter.
Go deeper: GOP leaders condemn Greene's Holocaust comments, but accuse Democrats of antisemitism
Go deeper