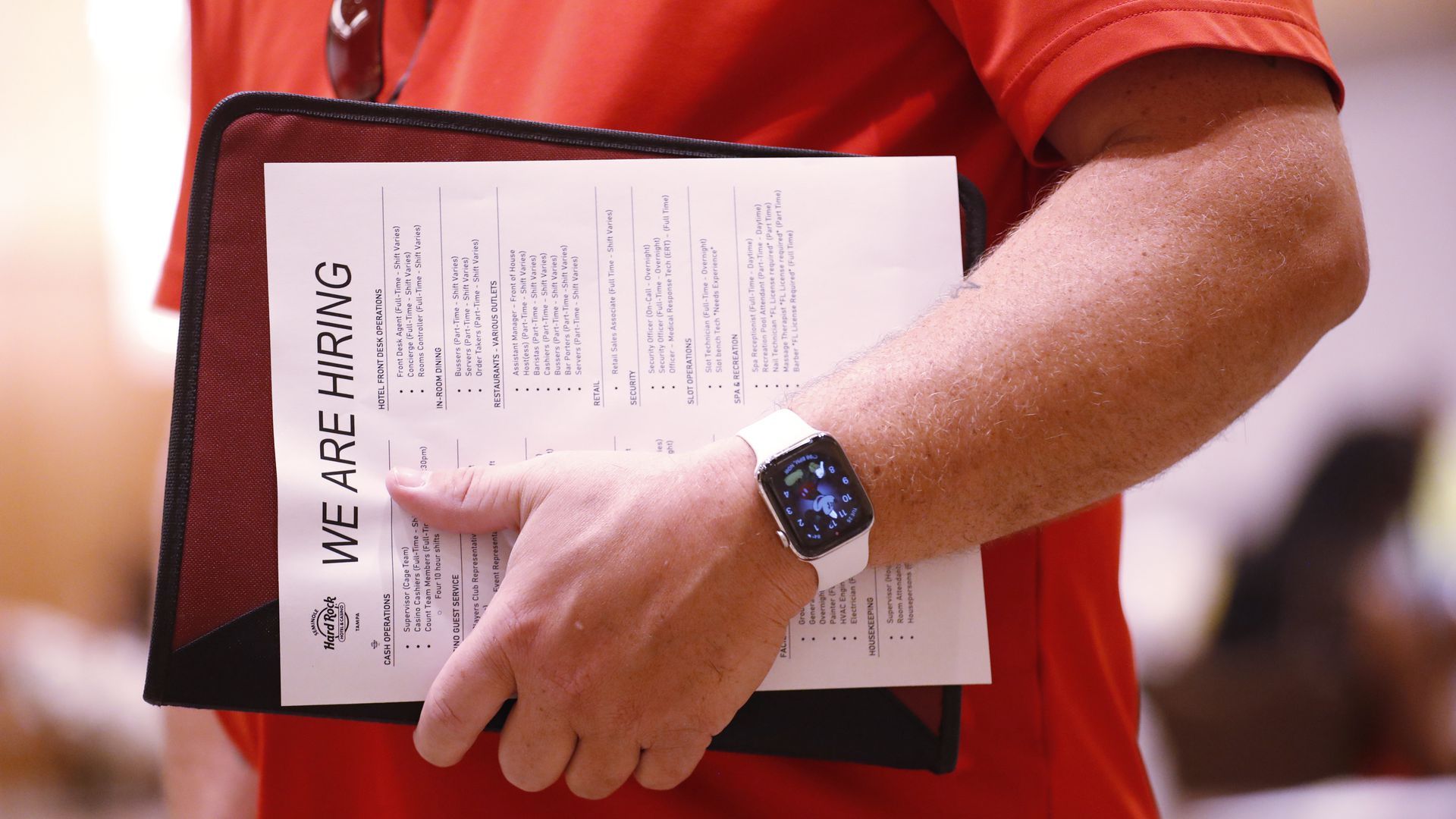 Never have so few people been let go by employers, according to closely watched jobs data out Wednesday. Put another way: Companies are holding onto staff for dear life.
Why it matters: It's another sign of the American worker's newfound leverage, ushered in by businesses' desperation for workers to meet the demand of the economic snapback.
"Demand is high and employers might not be getting the number of hires that they want — so they're holding on to the workers they do have," says Indeed's Nick Bunker.
By the numbers: The layoffs and discharge rate fell to 0.9% in May — a new record low dating back to 2001.
That means for every 1,000 workers, about nine were let go.
The massive shift for workers is particularly notable in the accommodations and food services sector, where labor shortage complaints have been most acute.
That rate of layoffs and discharges fell to 1.2% from 1.5% in a single month.
It's down from 2% in January — and almost a full percentage point below the same period a year ago.
The big picture: The number of open jobs ticked higher to 9.2 million, the second straight record-breaking month.
The bottom line: Workers leaving their jobs mostly aren't getting fired, they're doing so on their own terms — at a historic rate.
About 68% of work separations were categorized at quits — easing from April, when a record number of people quit their job.
It's one of the best times to find a new job or ask for a raise in a while, "which feels like a weird thing to say during the middle of an ongoing pandemic," says Glassdoor's senior economist Daniel Zhao.
Go deeper