Health care has few plans to address the aging immigrant population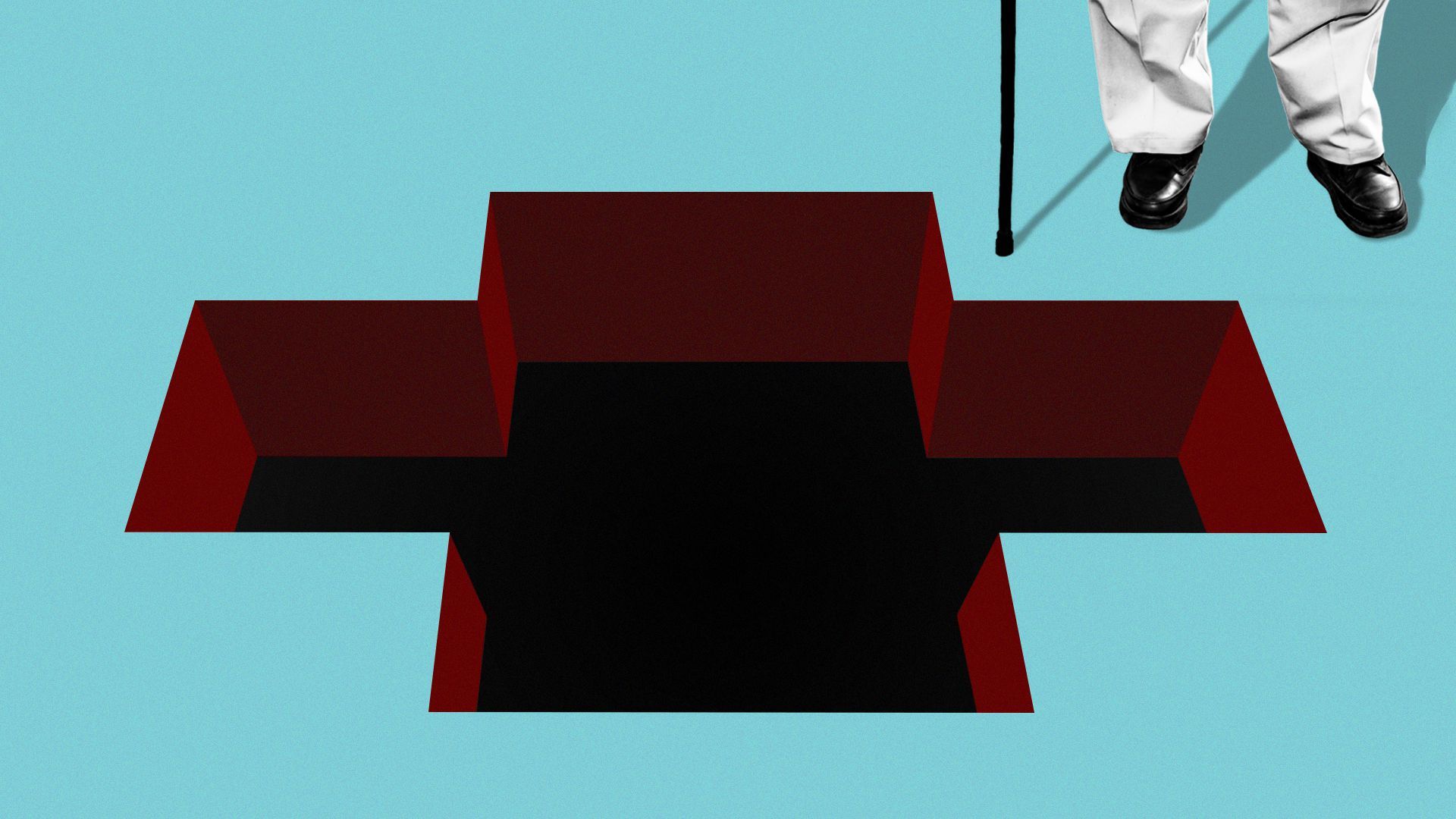 Health care systems in the U.S. are largely unprepared to deal with aging immigrants, according to a new report published in Health Affairs.
Why it matters: The group skews older than U.S.-born adults, the study warns, and many of these aging immigrants aren't eligible for Medicare and Medicaid.
Even aging documented immigrants may have difficulty qualifying for Medicare because they need to account for at least 10 years of Social Security earnings to be eligible, the authors write.
By the numbers: The proportion of U.S.-born adults who are 55–64 increased by 69%, compared with 121% for immigrants between 2000 and 2018, the study analyzed.
Nearly 60% of noncitizen immigrants who had been in the U.S. for more than five years were aged 35–64 in the same time frame.
In 2018, about 23% of documented immigrants and 45% of undocumented immigrants were uninsured, compared with 9% of U.S. citizens.
State of play: Immigrants who have spent a longer time living in the U.S., are able to show documentation and had some proficiency in English have increased chances of health insurance coverage and access to health care, the authors said.
Often emergency care is a mainstay for immigrants, but its high cost for patients and taxpayers could become unsustainable long-term.
The Affordable Care Act had a positive impact by reducing inequities between legally authorized immigrants and U.S.-born adults, but not undocumented immigrants, per the report.
What's next: The report points to a few state policy initiatives that would help increase physician visits and overall coverage.
The California state legislature is debating to expand Medicaid coverage for low-income undocumented immigrants ages 65 and older.
Illinois is the only state to cover transplants for uninsured undocumented immigrants who have end-stage kidney disease.
Yes, but: Immigration criminalization and enforcement policies in recent years have led to an underuse of health care even if services are available, author Arturo Vargas Bustamante of the University of California, Los Angeles, tells Axios.
"Trust in the health care system is a very important topic, but it is often a reflection of systematic exclusion from and lack of familiarity with the U.S. health system among immigrants," he said.
Go deeper