HHS to reallocate COVID funds to cover pandemic-related costs for kids at border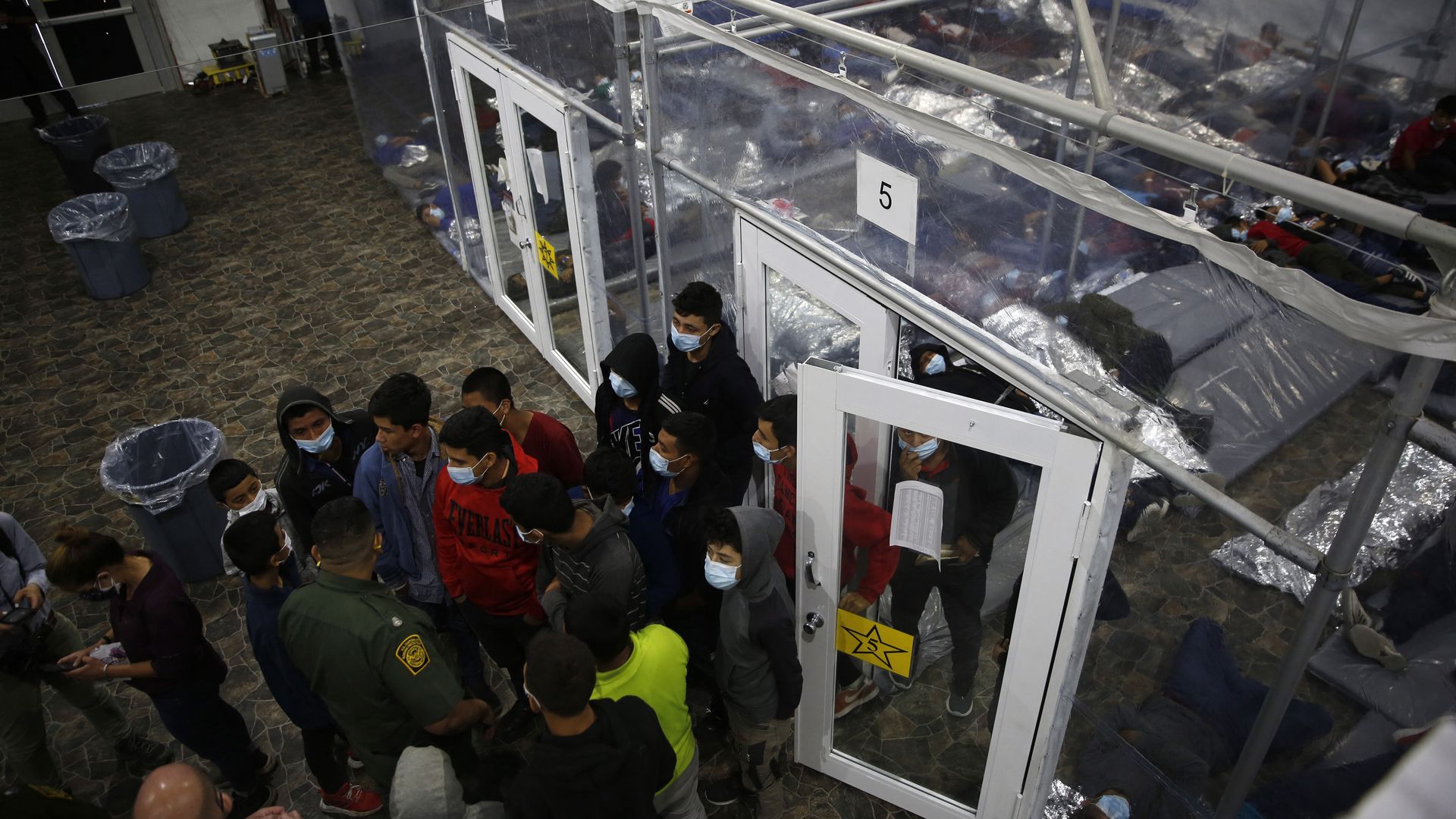 The Department of Health and Human Services will reallocate $860 million of funds from National Institutes of Health to cover pandemic-related costs for unaccompanied children and staff at the Southern border, according to a letter obtained by Axios.
Driving the news: Health Secretary Xavier Becerra sent a letter to House and Senate appropriations leadership on Tuesday, saying the pandemic "has placed significant demands" on the HHS unaccompanied migrant children program.
Becerra said that since they are required to quarantine children who arrive at the border and must increase social distancing measures, the amount of "state-licensed shelter beds" has drastically decreased.
The big picture: Becerra urged the government to deploy "influx and emergency intake shelters to receive children from the border as quickly as possible."
He also said that the HHS will make sure that the transfer of funds does not negatively affect the NIH's plans.
Becerra added that he already consulted with the White House Office of Management and Budget about the reallocation.
Bloomberg was first to report the reallocation.
What they're saying: "The $860 million for the unaccompanied children program would simply cover pandemic-related cost increases and to ensure the continued health and safety of children and staff," an HHS spokesperson told Axios.
"At the same time, the need for pandemic-related precautions, such as testing and quarantining, has added at least $1.7 billion in costs" to the program, the spokesperson said.
"The funds are meant to ensure that HHS can humanely house and care for these children and promptly get them into the care of loved ones and other safe caregivers," the spokesperson added.
"We're also continuing to call on Congress to invest in long-needed programmatic reforms to decrease the program's reliance on funding transfers and reduce the time it takes to unify children with families."
The spokesperson also noted that reallocations are not uncommon.
Go deeper