New Qualcomm CEO on the future of work and his company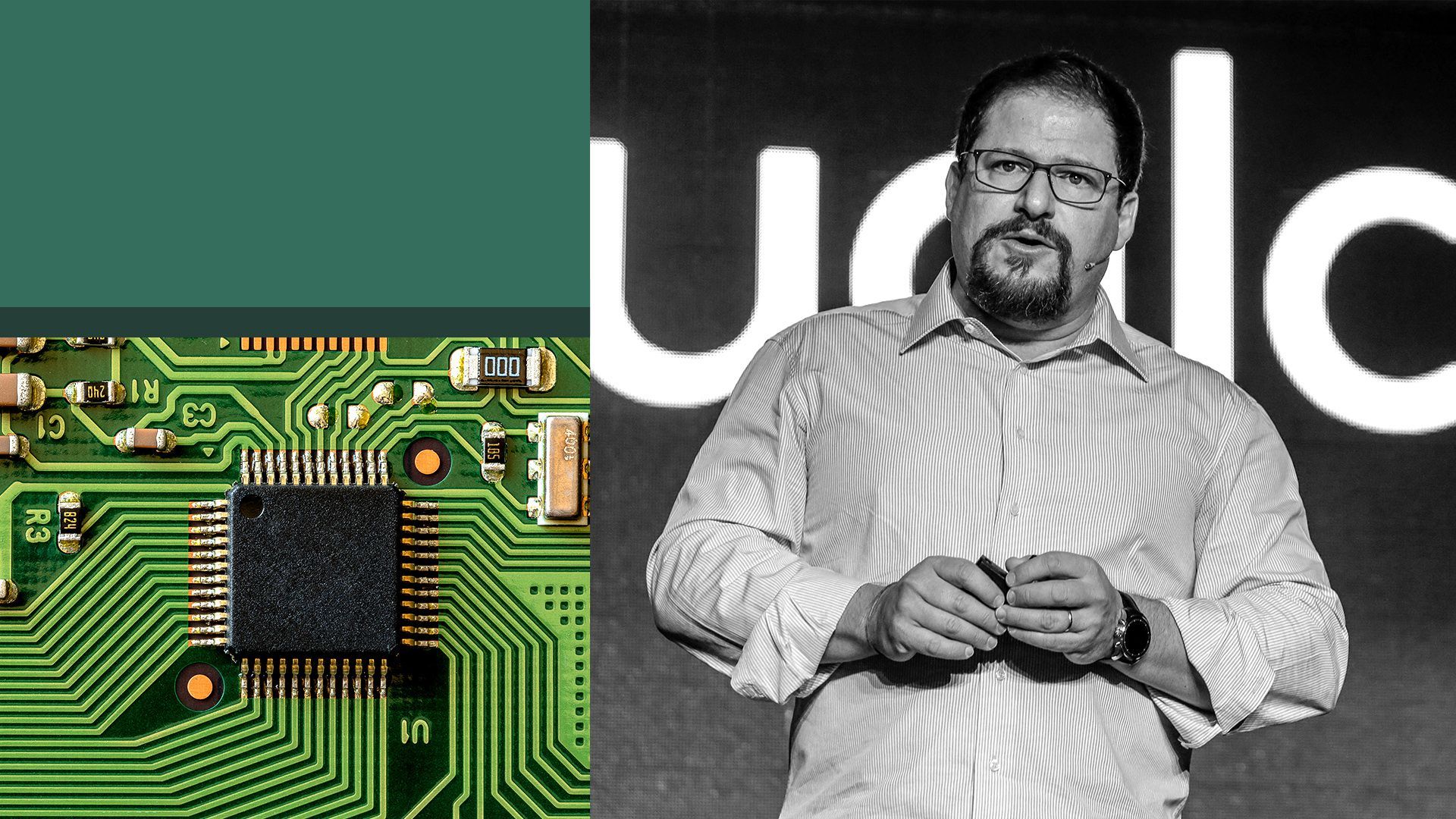 New Qualcomm CEO Cristiano Amon laid out his plans for the semiconductor giant in a media roundtable on his first day on the job.
The big picture: Amon sees Qualcomm benefiting from the shift to remote work, as demand grows for higher-end computing and cloud infrastructure on multiple platforms, including in augmented reality, connected cars and virtual reality.
What they're saying: Amon, who headed Qualcomm's 5G business before starting as the new CEO on July 1, said that his "No. 1 challenge is how do we get credit for being a company that is very relevant to the digital transformation of industries beyond mobile."
On the future of connected cars:
"Cars are becoming computers on wheels. They have the mechanical chassis, and now they need this new digital chassis. That's where the technology is going, and they'll become a hub for services, not only about computational capacity but the connectivity that goes alongside it."
On how Qualcomm will handle the remote work revolution:
"We hope to get back to the office, and we're going to do it in phases. As we get to the beginning of the school year, we're going to go to a hybrid work environment that we're going to keep. There's so many things you can do remotely, but I think there are elements of the company culture that people get when they're working together face to face."
On whether we'll see AR glasses by next year:
"The answer is yes. ... We are convinced that once you have the 5G network built, the phone is going to evolve to allow the element of augmented reality glasses. If you look at what's happening with (VR), we're getting to scale. I think it's just the beginning of an inflection point, and we're going to see that happening on augmented reality glasses as well."
On how better technology could support remote work:
"Imagine you're putting on AR glasses and you can do a 3D reconstruction of your room, and on that, you can place objects around them — one of which could be a rendering of the person you're going to have a Zoom meeting with. It's going to be another step function in the improvement of the quality of remote interaction."
The bottom line: Still, Amon noted, "we're social animals, so I think people will continue to interact with each other face to face."
Go deeper