Physicians will feel pressure as gatekeepers of Aduhelm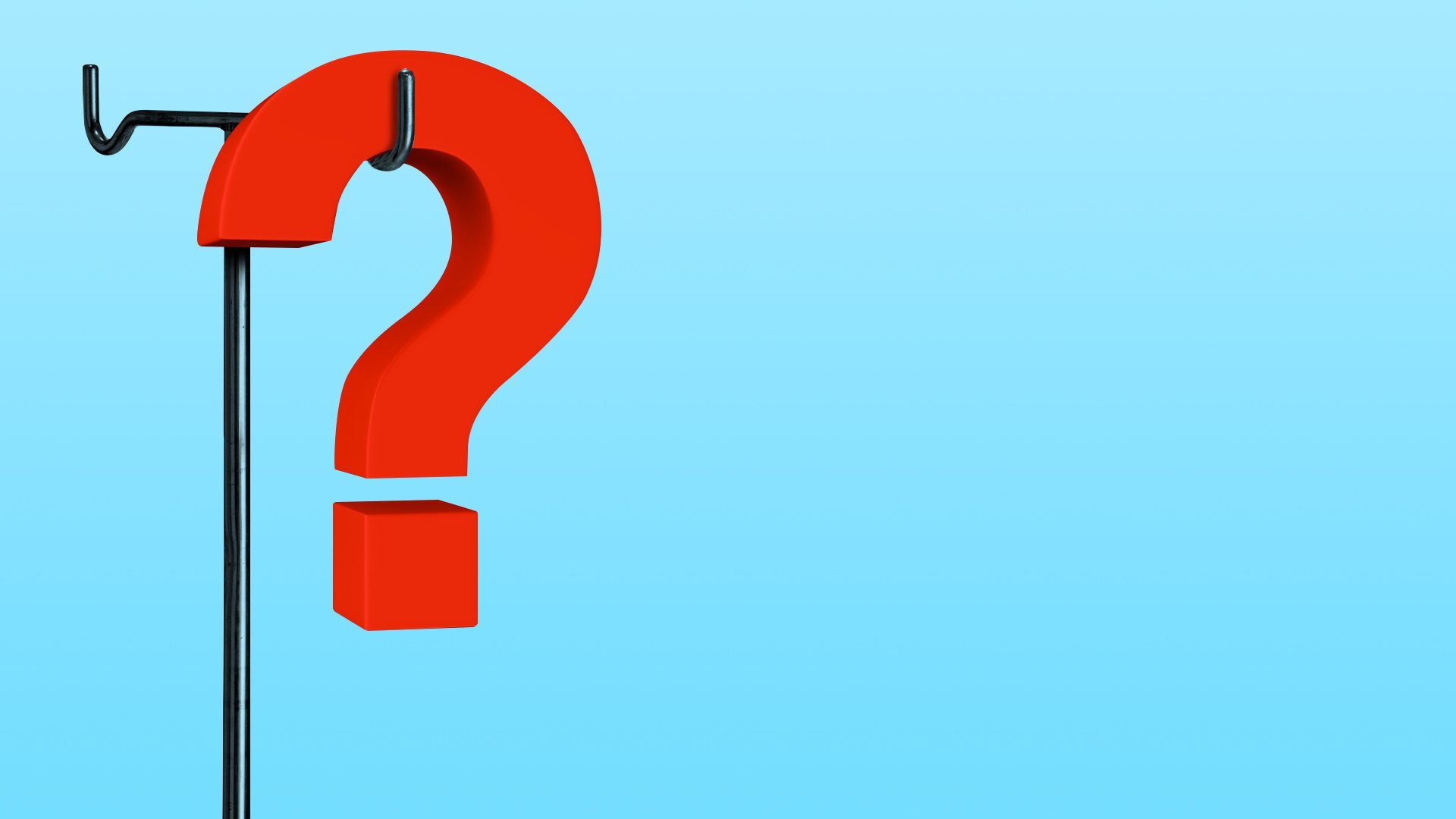 The FDA's approval of Alzheimer's treatment Aduhelm puts physicians in a difficult position: They hold the prescribing power over a drug that most say is unproven. But desperate patients and families may not know or care about the lack of evidence and will want the prescription anyway.
What they're saying: "The public message has to be clear: This is not a cure, and it's not even clear this is going to make substantial changes to someone's disease course," said Sharon Brangman, an Alzheimer's expert and geriatrician at Upstate University Hospital in New York.
By the numbers: Almost 90% of physicians disagree with the FDA's approval of Aduhelm, and roughly 80% said they will not prescribe it, according to a new Medscape survey of doctors.
At a minimum, doctors believe the FDA's label for Aduhelm is too broad, and the drug should only be for patients who have mild dementia and who have gotten scans showing they have the sticky brain plaques that the drug removes, according to interviews with doctors.
Yes, but: Patients and their family members have been asking about Aduhelm nonstop since the FDA approval.
Brangman says her clinic is fielding visits and calls from 40-60 patients per day, and each patient is asking about the drug.
Physicians worry that despite how much they educate people about Aduhelm's unproven benefit, risky side effects, and high price, people will push for the prescription.
"My mother-in-law has advanced Alzheimer's. Would I give her this medication? Absolutely not," said Marc Gordon, a neurologist and Alzheimer's researcher at Northwell Health in New York. "But will doctors sometimes feel like they're doing something against their better judgment to appease the wishes of patients and families? Probably."
Gordon, who believes the drug's approval will lead to "unrealistic expectations," said one of his colleagues in a private neurology practice got "yelled at by a patient's family because they couldn't get the drug the next day."
The other catch: Physicians and hospitals will have a major financial incentive to prescribe the drug.
If Medicare covers Aduhelm, it will fall under Medicare Part B.
Medicare adds a 6% markup for all Part B drugs, which has long created concerns that providers are prescribing higher-priced drugs to get higher add-on fees.
Aduhelm has a list price of $56,000 per year, which would mean thousands of dollars per patient every year just in Medicare add-on fees.
And since hospitals and private equity firms increasingly own neurology clinics, "health systems could see this as a new opportunity to bring in revenue and start advertising their memory care," said Joseph Ross, a Yale University physician and researcher who has criticized Aduhelm's approval.
The bottom line: "[Aduhelm] puts physicians in a much more challenging role of walking patients through what to expect," Ross said.
Go deeper: New Alzheimer's drug is a catastrophe in the making
Go deeper