Study of four-day work week in Iceland an "overwhelming success"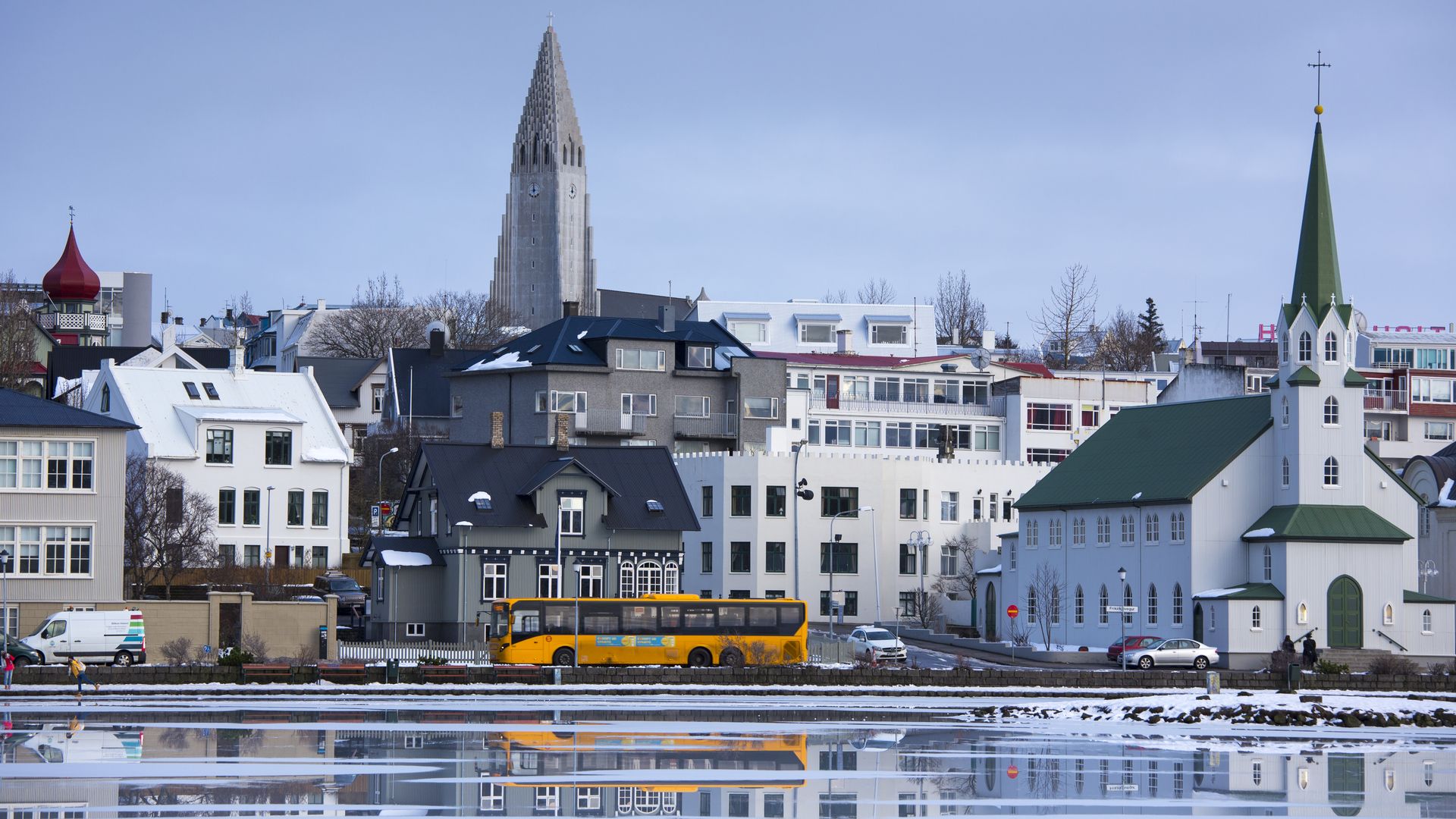 Cuts in working hours — without accompanying pay cuts — did not impact worker productivity in Iceland, new research shows, and employees reported less stress and an improved work-life balance.
Why it matters: Since the trials, 86% of Iceland's entire working population has moved to shorter hours or has gained the right to shorten their working hours, per the new study, conducted by the U.K. think tank Autonomy and research organization Association for Sustainable Democracy (Alda).
The trials were initiated by the Reykjavik City Council and the Icelandic national government in response to campaigning by trade unions and civil society organizations.
Details: Two separate trials were conducted between 2015 and 2019, cutting hours to about 35 a week from 40.
The goal of the operation was to improve work-life balance while maintaining or increasing productivity.
To accommodate shorter work hours, "routine working patterns were challenged and altered."
What they're saying: "The Icelandic shorter working week journey tells us that not only is it possible to work less in modern times, but that progressive change is possible too," Gudmundur Haraldsson, a researcher at Alda, told the BBC.
"This study shows that the world's largest ever trial of a shorter working week in the public sector was by all measures an overwhelming success," said Will Stronge, director of research at Autonomy, per the BBC.
According to the report, a manager in Reykjavik said, "This was difficult at first, but with changes to our ways of working the cut in hours succeeded."
"This [reduction in hours] shows increased respect for the individual. That we are not just machines that just work … all day. Then sleep and get back to work. [But that] we are persons with desires and private lives, families and hobbies," another worker said.
Go deeper