ESPN moves Rachel Nichols off NBA Finals sideline coverage amid controversy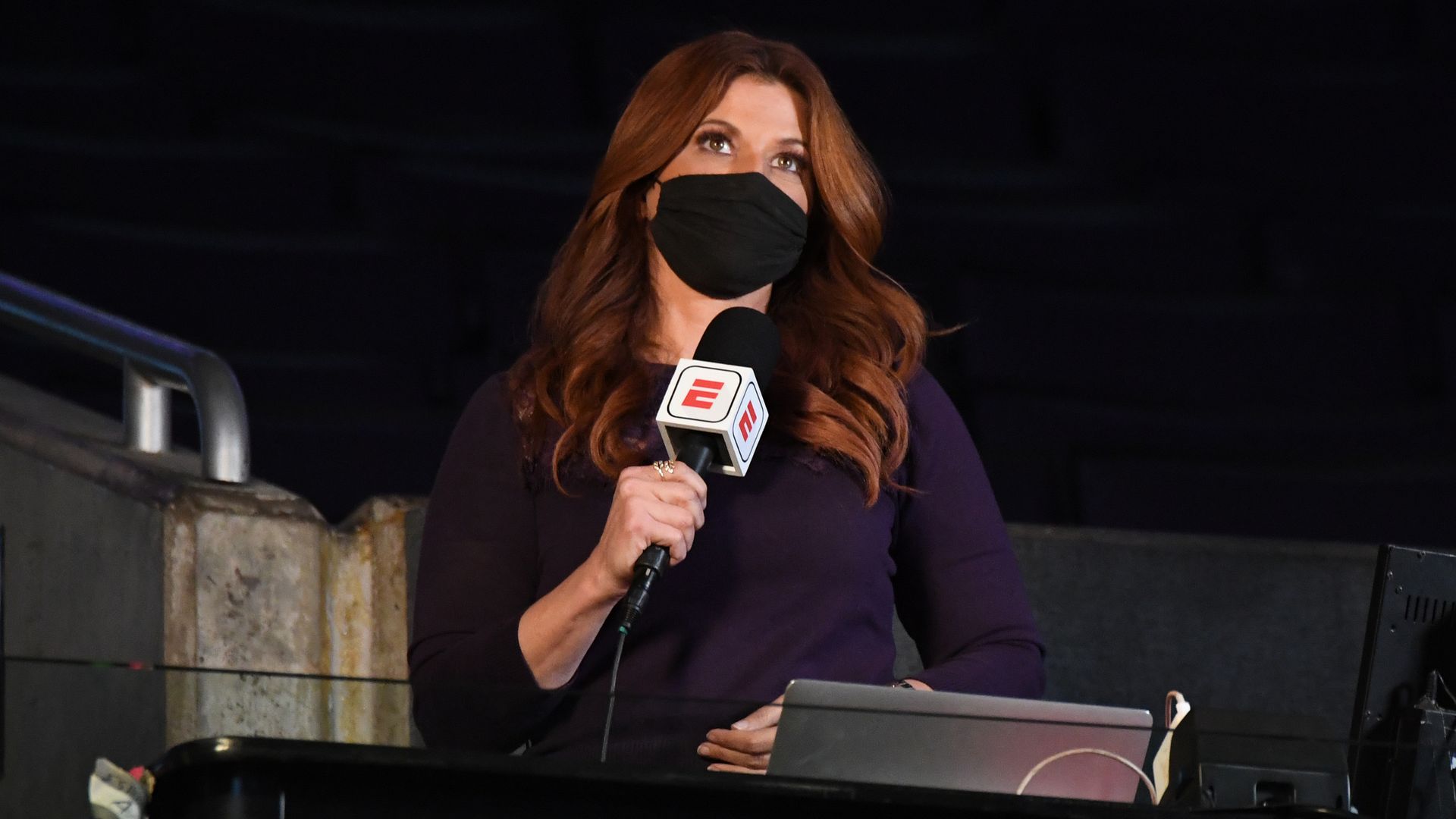 ESPN announced Tuesday it would move its longtime basketball reporter Rachel Nichols off sideline coverage of the NBA Finals amid controversy related to disparaging comments she made last year about her colleague Maria Taylor, CNBC reports.
Why it matters: The sports-media giant's decision comes two days after the New York Times published a leaked audio recording of Nichols suggesting the promotion of Taylor, who is Black, was because ESPN was "feeling pressure" on diversity.
Nichols had reportedly not been disciplined for her comments about Taylor, which date back to July 2020, per CNBC.
What they're saying: "We believe this is [the] best decision for all concerned in order to keep the focus on the NBA Finals. Rachel will continue to host 'The Jump,'" the network said, per CNBC.
Nichols apologized for her comments Monday.
"The first thing they teach you in journalism school is don't be the story, and I don't plan to break that rule today or distract from a fantastic Finals," Nichols said.
"But I also don't want to let this moment pass without saying how much I respect, how much I value our colleagues here at ESPN, how deeply, deeply sorry I am for disappointing those I hurt, particularly Maria Taylor, and how grateful I am to be part of this outstanding team."
What to watch: ESPN said Nichols will still appear on "The Jump" for the Finals games across its weekday shows.
Taylor will be on "NBA Countdown" with other channel reporters for pregame and halftime coverage of the NBA Finals, ESPN said, per CNBC.
Go deeper