Childbirth highly susceptible to surprise medical bills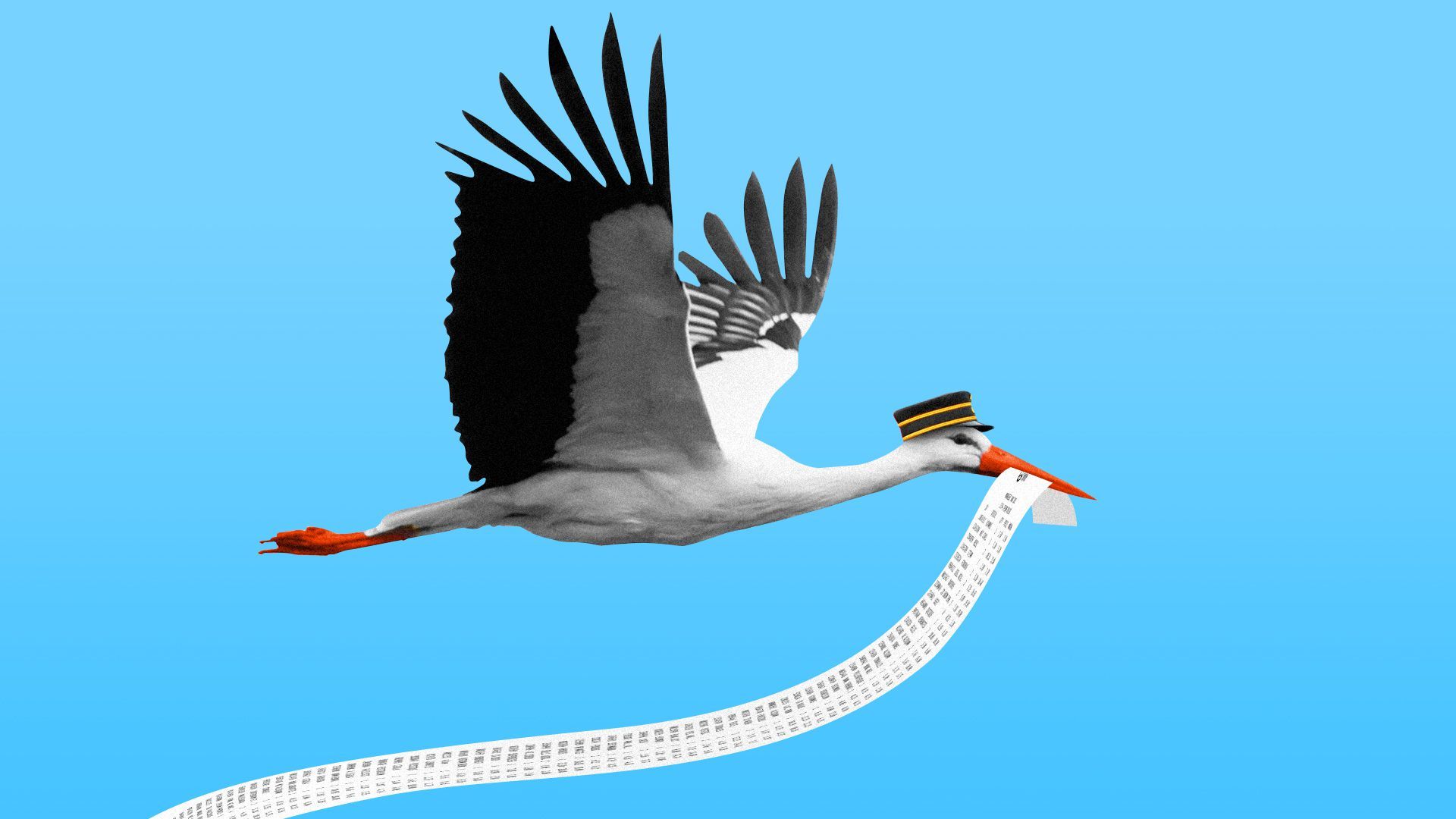 Nearly one in five newborn hospitalizations or childbirth deliveries have at least one surprise medical bill, especially if cesarean delivery or neonatal intensive care services are provided, according to a JAMA brief out Friday.
Why it matters: Childbirth hospitalizations — which often out-of-network — are the most frequent sources of surprise bills in the U.S. and new federal protections addressing this issue could benefit many families, the analysis said.
Driving the news: A new rule from the Biden administration was issued Thursday to protect patients from surprise bills under certain circumstances, including childbirth and newborn hospitalizations, according to a senior official from the Health and Human Services department.
The regulations will take effect for health care providers and facilities on Jan. 1, 2022.
By the numbers: The largest proportion of women who had a potential surprise bill, about 16%, had anesthesia with vaginal delivery. However, the 14% of women who had C-sections were more likely to have costlier surprise bills at a median of $1,825.
About a third of families that received potential surprise bills had a cost that exceeded about $2,000, though the median cost was $744.
Neonatal intensive care accounted for the highest percentage of newborn hospitalizations at about 19%.
Go deeper