Former Belarusian presidential contender sentenced to 14 years in prison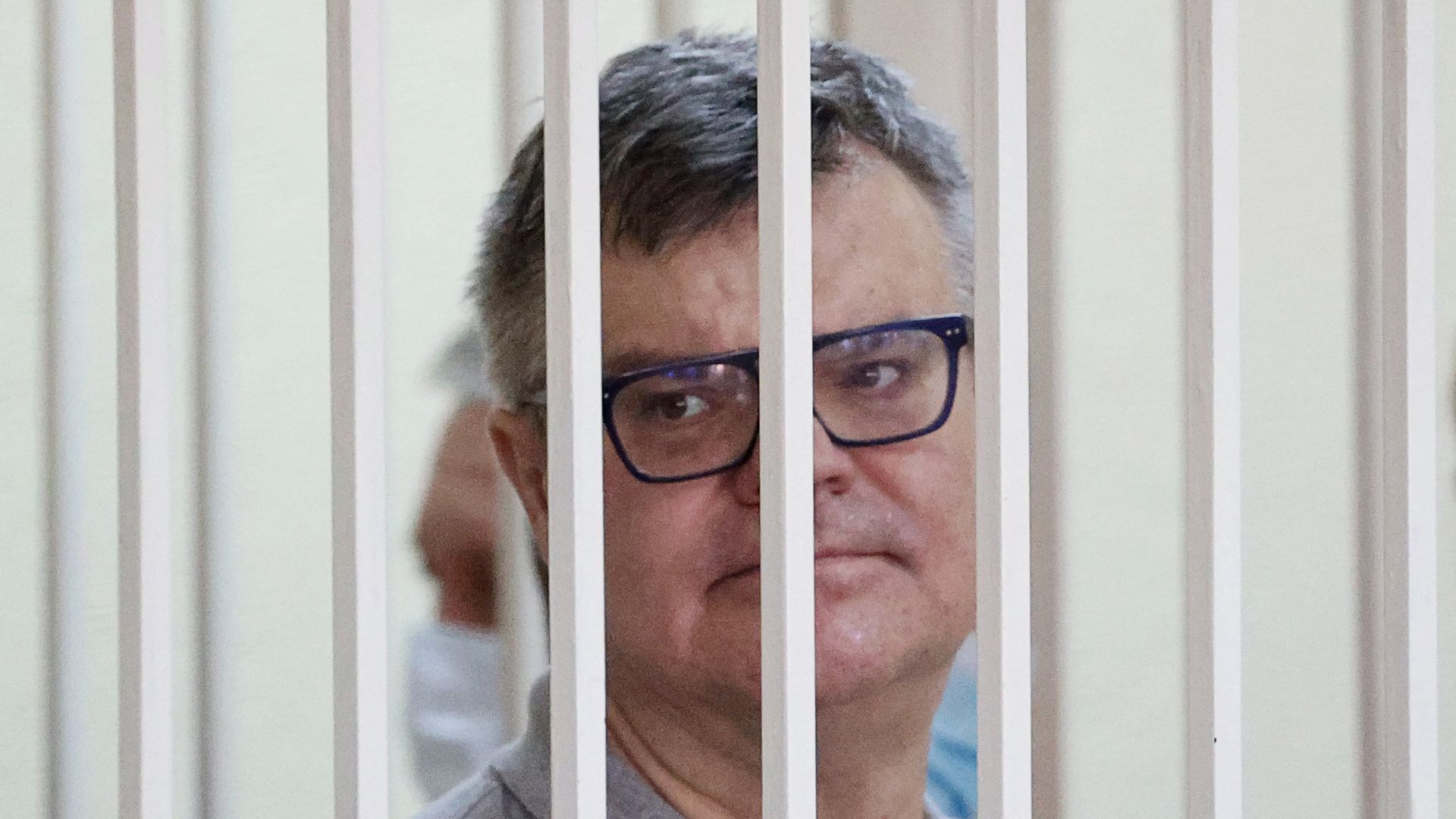 A former contender in Belarus' 2020 presidential race was sentenced on Tuesday to 14 years in prison by the Supreme Court, in a corruption case that is being widely viewed as politically motivated, AP reports.
Driving the news: Viktor Babariko, the former chief executive of a Russia-owned bank, sought to to challenge Belarus' authoritarian president, Alexander Lukashenko, but was arrested two months before the August 2020 vote.
On Tuesday, the court sentenced Babariko to a 14-year sentence and a fine of roughly $57,000 for allegedly taking a bribe and money laundering.
Babariko is not able to appeal the Supreme Court verdict, per AP.
Flasback: Babariko was widely perceived as a top contender in the race at the time of his arrest before the August 2020 vote.
Go deeper: Protests in Belarus turn deadly following sham election
Go deeper