Ocean City fireworks display canceled after premature explosion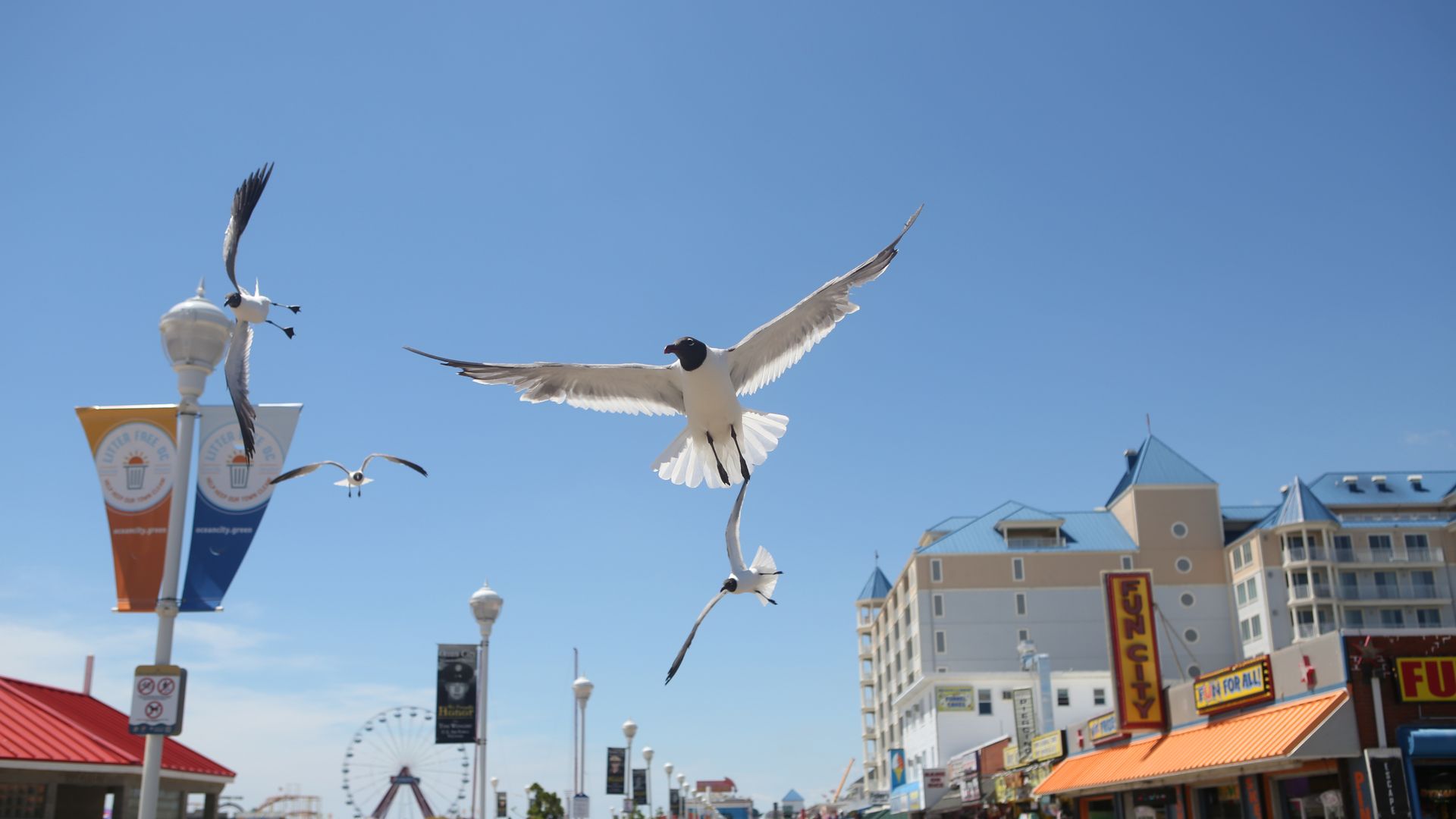 The fireworks shows in Ocean City, Md., have been canceled after one of the displays unexpectedly detonated hours ahead of schedule, according to the Maryland State Highway Administration.
The big picture: Employees of the fireworks company behind the 4th of July celebrations retained minor injuries when the accidental explosion occurred, the Ocean City Fire Department said in a statement.
As of yet, no cause for the discharge has been reported. No beach or boardwalk patrons were injured from the explosion.

Officials cancelled the downtown fireworks show, near Dorchester Street, but also decided to cancel the other official show, held at Northside Park on 125th Street, out of "an abundance of caution," the Baltimore Sun reports.

Some areas of the boardwalk are also temporarily closed, with the remaining in place until "safety inspections are complete, which could take several days."
Go deeper