Canada's military to help firefighting efforts as deadly wildfires grip west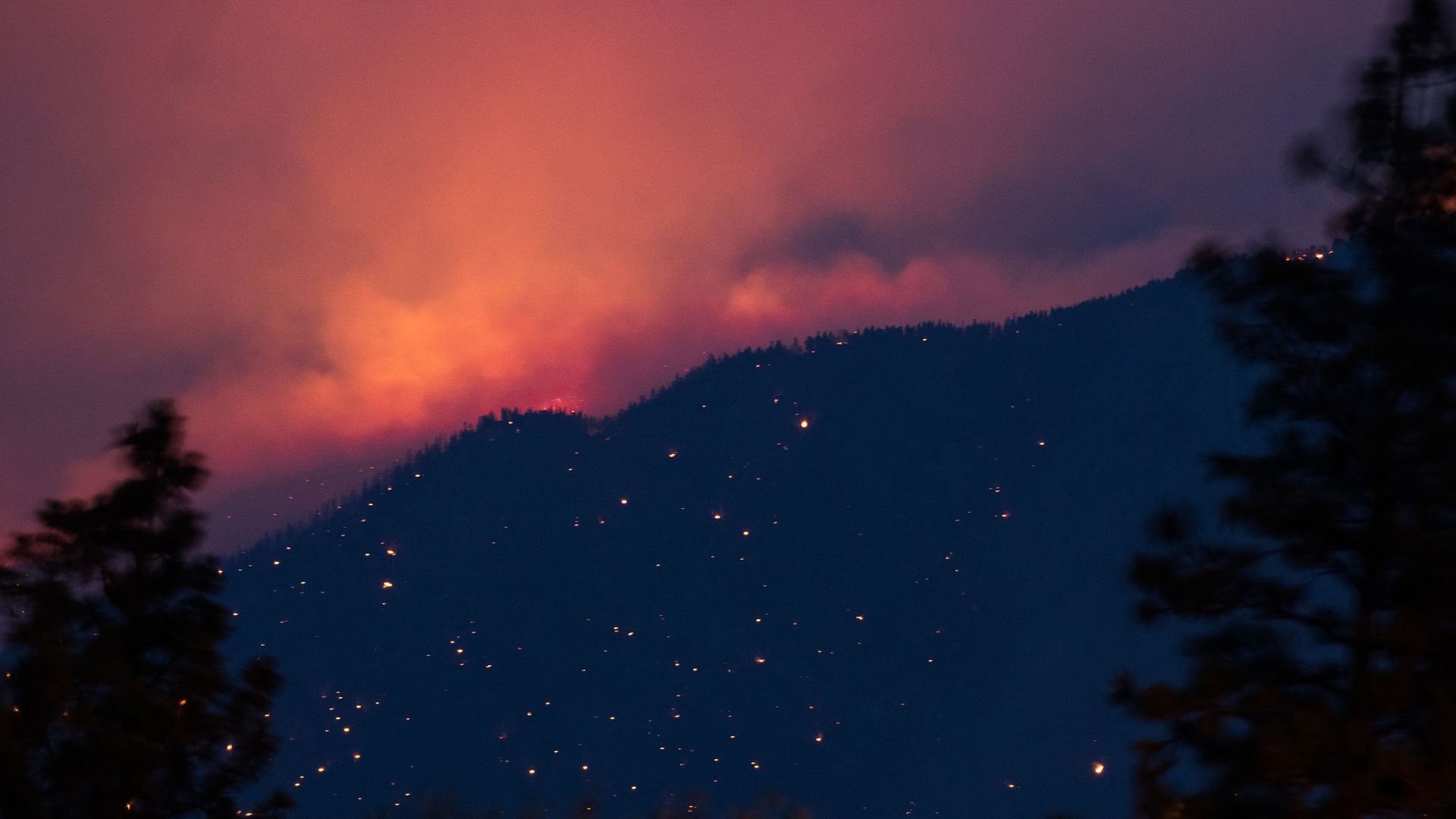 The Canadian Armed Forces are being called in to help combat dozens of wildfires in western Canada that have sparked evacuation orders and caused the deaths of at least two people, per CTV News.
What's happening: 172 wildfires are burning across British Columbia following the Pacific Northwest's record heat wave, per the BC Wildfire Service.
Evacuations orders have been taking place in the province this past week, with the Thompson-Nicola Regional District, among the latest to do so. The district, which covers 11 municipalities in the center of B.C., issued nine evacuation orders Saturday.
The BC Coroners Service confirmed to CBC News that two people died in the fire that swept through Lytton last week, which set a new Canadian record when it hit a high of 117.5°F Monday.
Defense minister Harjit Sajjan said Friday additional resources, including 350 military personnel, were being sent to a tactical base in Edmonton, Alberta, to help in firefighting efforts where needed across western Canada this summer.
What to expect: BC Wildfire Service fire information officer Jean Strong told CTV News officials were "expecting to receive some military assistance over the next number of days from the Canadian military."
Of note: At least 719 people died from June 25-July 1 during British Columbia's heat wave — "three times more than what would normally occur in the province during the same period," per a statement from the B.C. Coroners Service Friday.
Chief Coroner Lisa LaPointe said in the statement that many of those deaths were believed to be related to the extreme heat.
Go deeper