FBI begins arresting individuals who attacked journalists on Jan. 6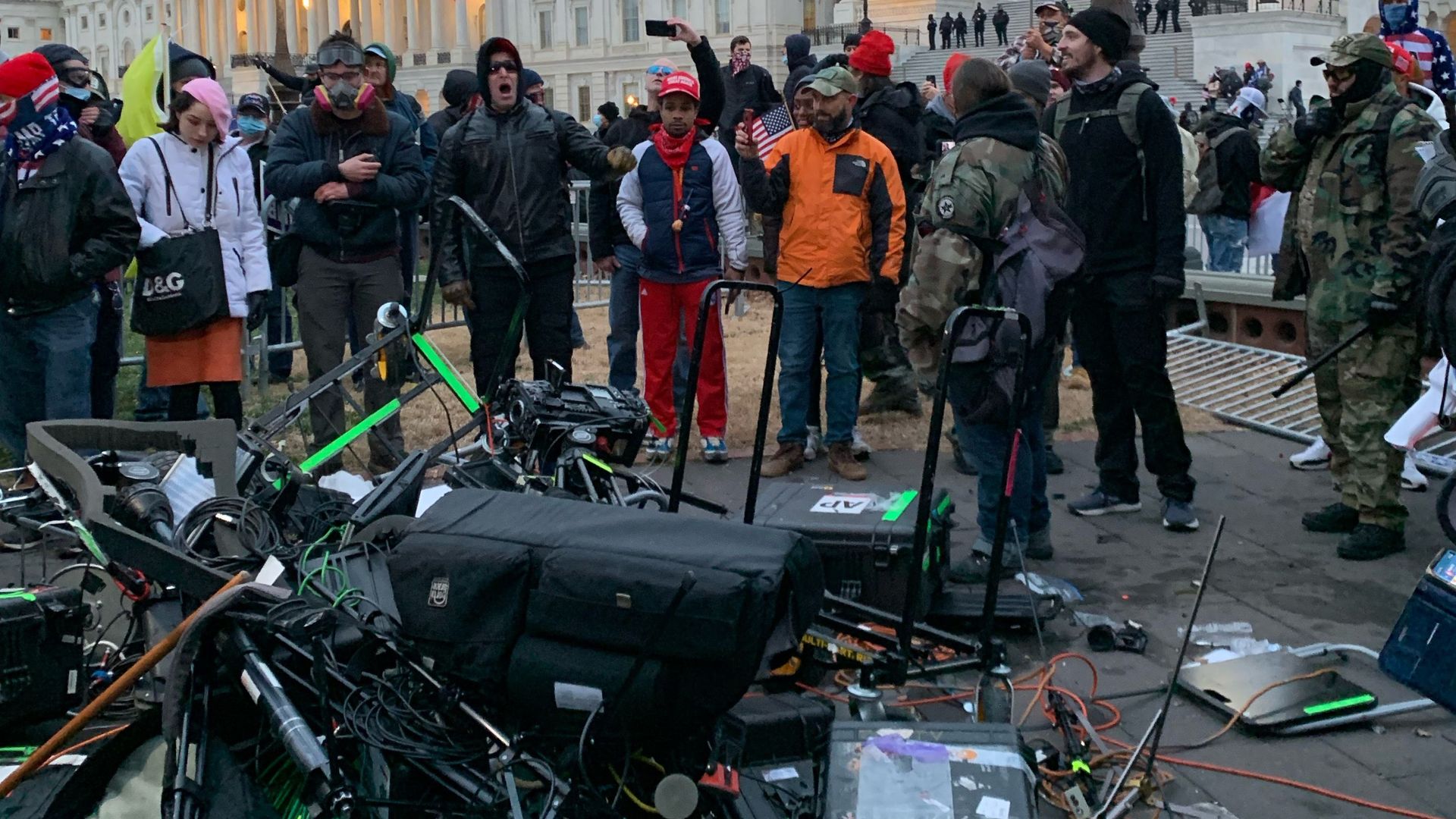 The Justice Department has begun arresting individuals who attacked reporters or damaged their equipment during the Jan. 6 attack on the U.S. Capitol, the Washington Post reports.
The big picture: The government's crackdown against attacks on reporters marks a changing of the tide, where journalists are starting to feel that there is some renewed protection after a year of attacks.
The Justice Department said last month that it will no longer secretly seize reporters' records, following revelations that the Trump administration obtained the phone records of journalists for the New York Times, Washington Post and CNN.
Driving the news: The first charge against somebody who attacked a journalist came last week when Shane Jason Woods of Illinois was charged with engaging in violence on the Capitol grounds and was caught on video knocking down a cameraman, per The Post.
On Thursday, FBI agents arrested Joshua Dillon Haynes of Virginia, who was charged with smashing journalists' equipment outside the Capitol.
Haynes was the fifth person arrested in connection with attacks on the media in less than a week, The Post reports.
There is no federal law specifically against attacking a journalist. The Justice Department is charging individuals who attacked journalists or their gear on Jan. 6 with committing violence at the Capitol or destroying property on the Capitol grounds.
Flashback: Last year, journalists were arrested while covering protests, targeted with tear gas by authorities and endured relentless verbal attacks from former President Trump, Axios' Sara Fischer reports.
What they're saying: "These charges send a very clear message that the Justice Department will protect journalists who are doing their jobs to keep us informed," Bruce Brown, executive director of the Reporters Committee for Freedom of the Press, told The Post.
Go deeper: Journalism enters dangerous new era
Go deeper