Antarctica hit record-high temperatures in 2020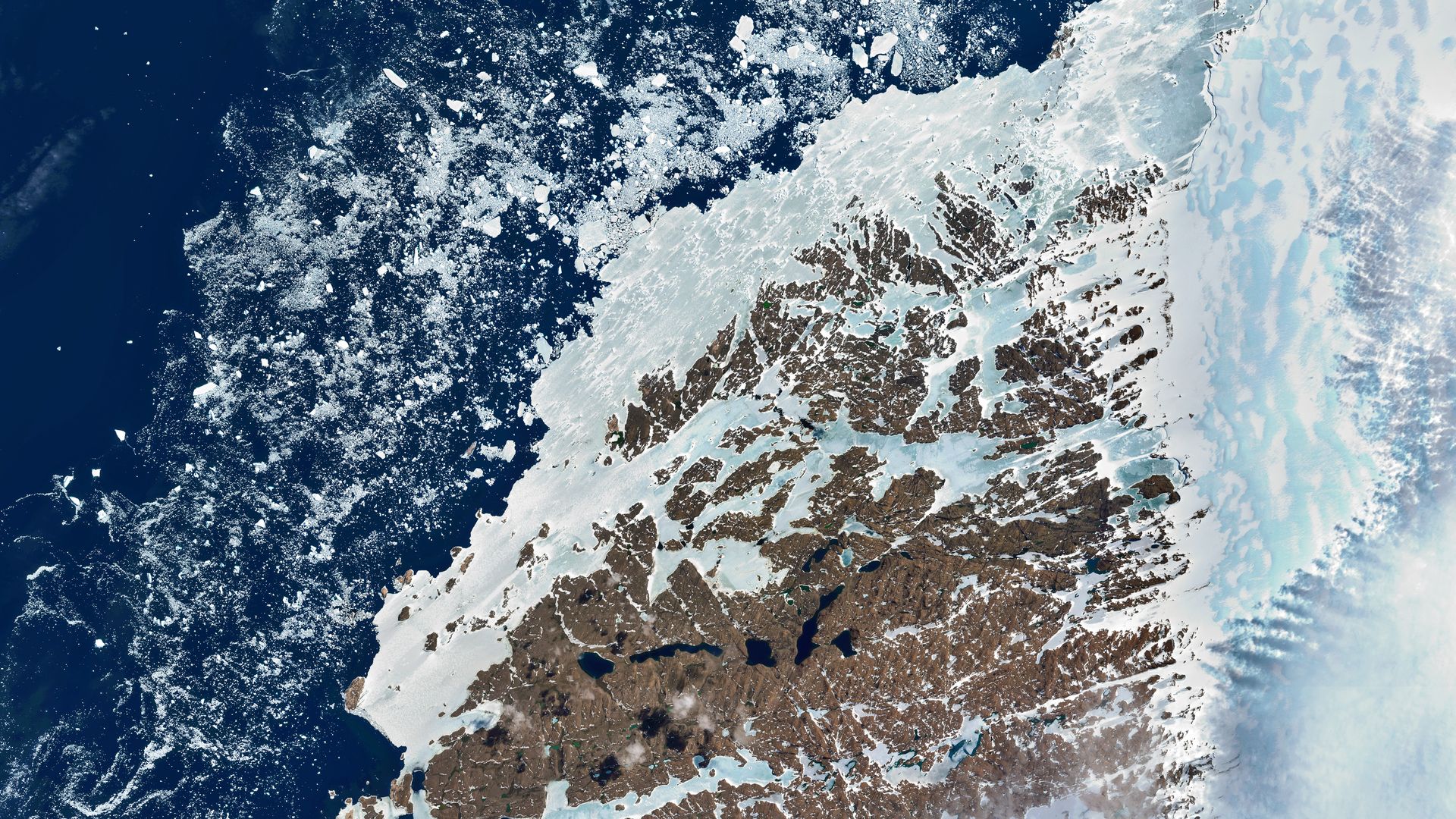 The World Meteorological Organization confirmed this week that temperatures in Antarctica reached a new record high in 2020.
By the numbers: The continent reached 64.94 degrees Fahrenheit (18.3 Celsius) in February of last year, compared to the previous record of 63.5 degrees (17.5 Celsius) recorded in 2015. Both temperatures were recorded at the Argentine Esperanza Research Station. 
WMO also explained that a previously recorded temperature of 69.35 degrees Fahrenheit (20.75 Celsius) was incorrect.
The organization said there was a large high-pressure system in the area where the temperature was recorded, which created downslope winds that resulted in local warming.
What they're saying: "The Antarctic Peninsula (the northwest tip near to South America) is among the fastest warming regions of the planet, almost 3°C over the last 50 years. This new temperature record is therefore consistent with the climate change we are observing," said WMO Secretary-General Petteri Taalas.
"Verification of this maximum temperature record is important because it helps us to build up a picture of the weather and climate in one of Earth's final frontiers," Taalas added.
Go deeper