Supreme Court won't hear case of florist who denied service for same-sex wedding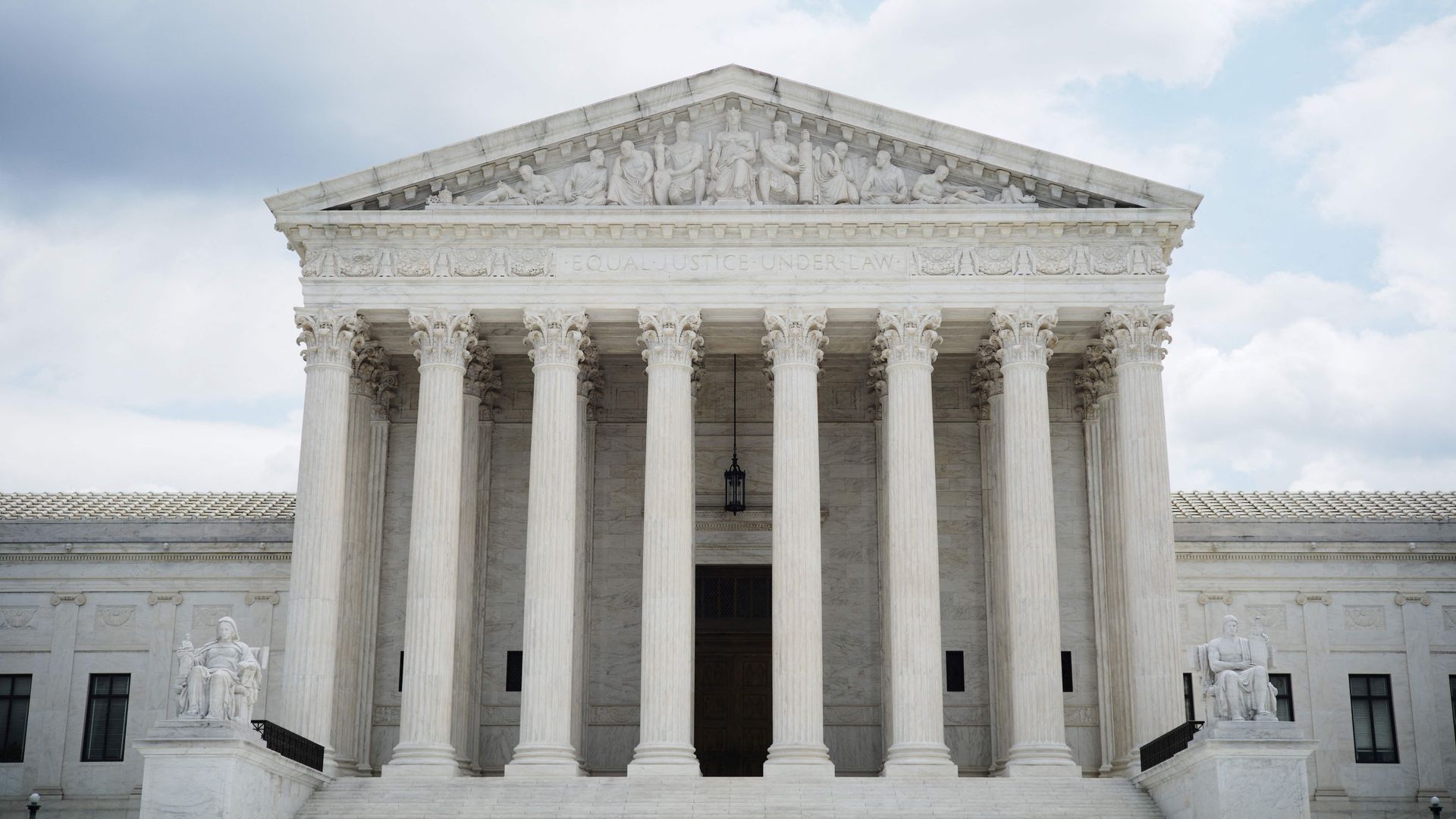 The Supreme Court on Friday punted the issue of whether businesses can refuse service for same-sex wedding ceremonies.
Driving the news: The court declined to take up an appeal from florist Barronelle Stutzman, who refused to provide flowers for the wedding of two longtime male customers in 2013 due to her religious beliefs and "relationship with Jesus Christ," per NBC News.
The court's decision comes three years after it narrowly ruled that Colorado officials had not taken the religious beliefs of a baker who refused to bake a custom cake for a same-sex couple seriously enough.
The big picture: State courts ruled that Stutzman broke a Washington law that forbids businesses from discriminating on the basis of several factors, including sexual orientation.
Supreme Court Justices Clarence Thomas, Samuel Alito and Neil Gorsuch said the court should have taken the case.
What they're saying: "It is thus clear that their objection is not to any 'message' sent by the flowers themselves, but rather to the message they perceive would be sent by serving a gay couple," lawyers for the state of Washington said.
The other side: "Religious people should be free to live out their beliefs about marriage," Stutzman's lawyers said in urging the Supreme Court to hear the case, per NBC.
Go deeper