States want to study possible mental health benefits of psychedelics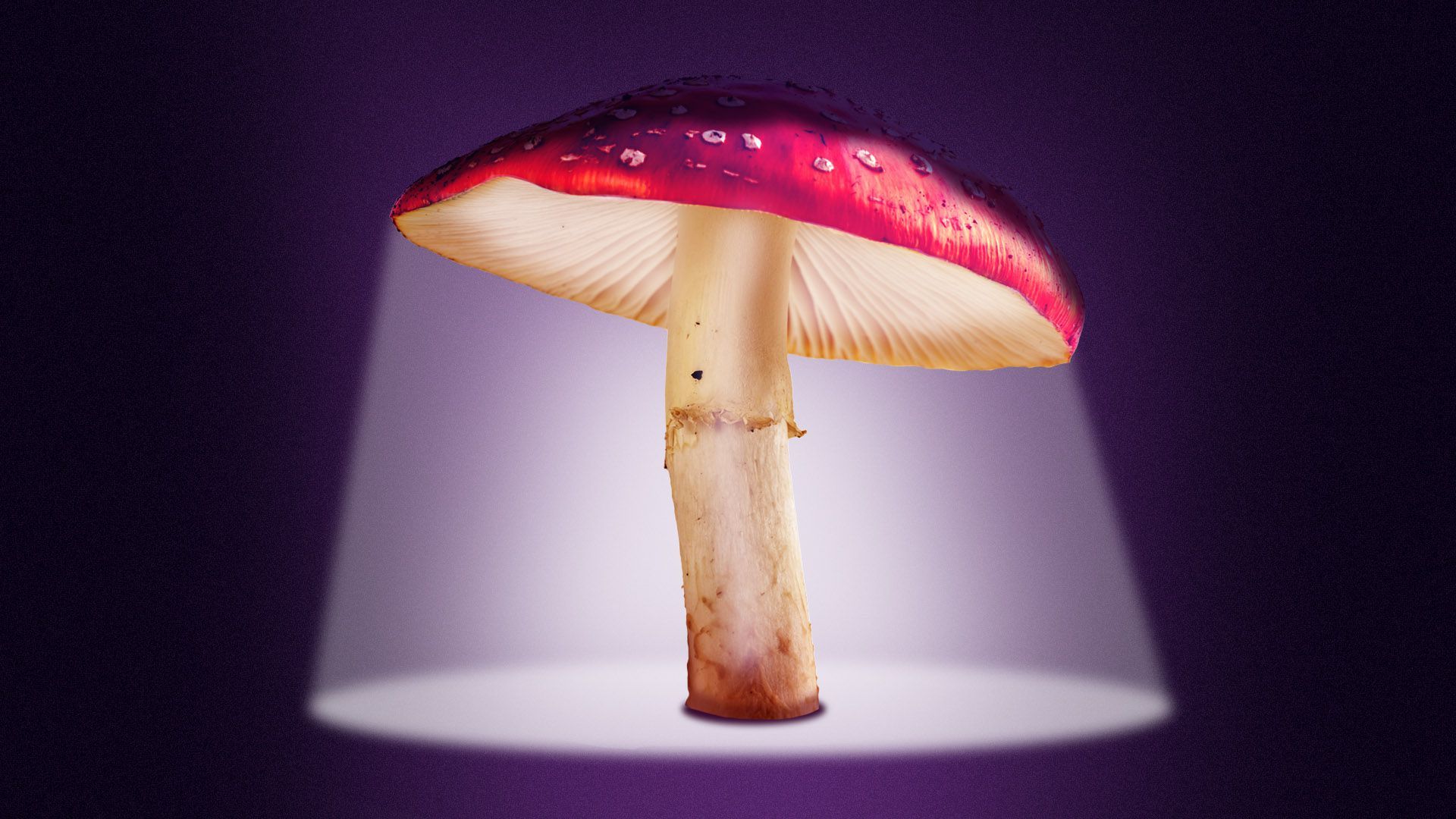 More states are opening the door to psychedelics, with seven states already passing laws over the last several months to allow research or decriminalize its use and another 11 considering similar measures.
Why it matters: There's a growing body of research suggesting psychedelic compounds with psychotherapy can be effective for anxiety, depression, post-traumatic stress disorder and substance use disorder where other therapies have failed.
Amid a national epidemic of opioid abuse and suicides, state legislatures see a greater need to explore new therapeutics.
What's happening: In November, Oregon became the first to legalize psychedelics in licensed, supervised facilities and decrimalize them elsewhere.
In the months following, several states have passed bills to consider allowing the study of the medical risks and benefits of psilocybin, the active ingredient in psychedelic mushrooms.
The big picture: MDMA and psilocybin have been granted breakthrough therapy status by the Food and Drug Administration, signaling a shift in the potential for incorporating psychedelics into the existing health care infrastructure.
Psychedelic drug developer ATAI Life Sciences, backed by Peter Thiel, went public last month. It's one of three such psychedelics companies including MindMed and Compass Pathways that have both gone public in the last year.
More state, federal and even company-sponsored research is beneficial to corroborate early, smaller studies that "show great promise," George Goldsmith, CEO of Compass Pathways, a psychedelic therapy developer that finished its psilocybin therapy IIb clinical trial this week.
The other side: There's a debate between policy advocates on whether state-accelerated research alone could be too slow-moving. And in plenty of other states, the political will isn't there to pass this kind of measure.
In February, an Iowa lawmaker filed a bill that would allow seriously ill people to use psilocybin mushrooms, MDMA, LSD, DMT or peyote as alternative treatments after they've exhausted traditional legal medicines. It died in committee.
Go deeper