IPO boom times: Public markets hit record highs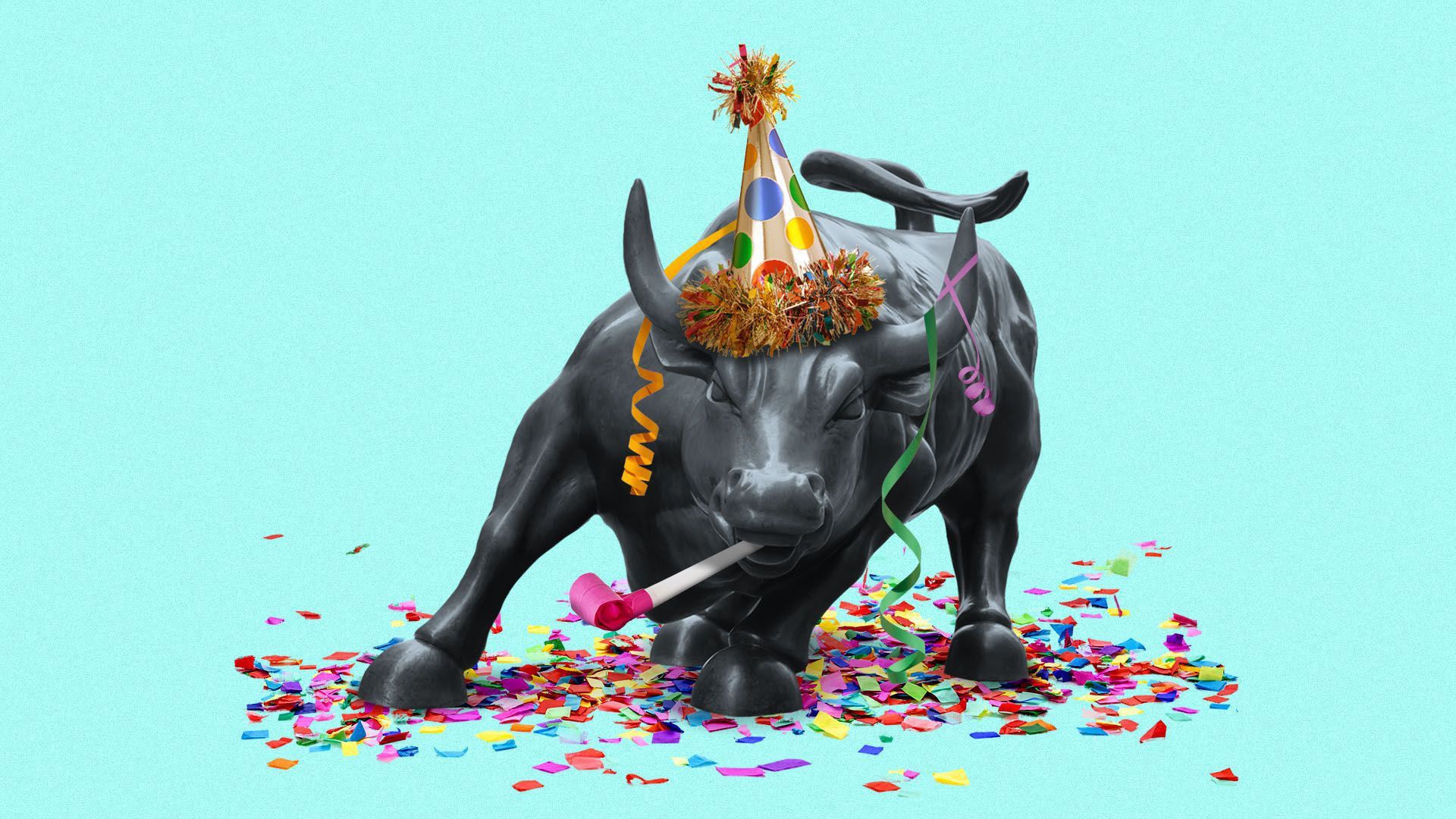 It's been a banner week for public markets. They're not only hitting new record highs, but they're also successfully allocating billions of dollars of fresh capital to a slew of companies going public in IPOs.
Why it matters: The current market is liquid and predictable enough for the bookrunners to be able to do their job well, allocating shares to institutional investors at a price just below where the market ends up valuing the company.
Between the lines: When stocks start trading well above their IPO price, as was common earlier this year, those companies "left money on the table" and enriched well-connected investors who did nothing but hold for a few hours.
The big test, however, is going to be Robinhood, whose S-1 was unveiled on Thursday.
The market price of Robinhood stock is likely to be determined more by retail than by institutional demand, making it much harder for investment bankers to determine the correct IPO price.
Driving the news: This week saw 17 separate IPOs, raising more than $9 billion in total.
By far the biggest was Didi, the Chinese ride-hailing giant, which raised $4.4 billion at $14 per share and closed Thursday at $16.40.
SentinelOne, a cybersecurity giant, went public at $35, raising $1.2 billion, and closed Thursday at $40.04.
Other noteworthy IPOs include Krispy Kreme (priced at $17, closed at $21) and LegalZoom, which priced at $28, raising $700 million. It had the biggest gain so far, closing Thursday at $38.50.
The bottom line: There doesn't seem to be any limit to the amount of capital available to companies wanting to go public. This means that the second quarter of 2021 has been the busiest quarter for IPOs since 2000.
Go deeper