J&J vaccine protects against Delta variant, company study finds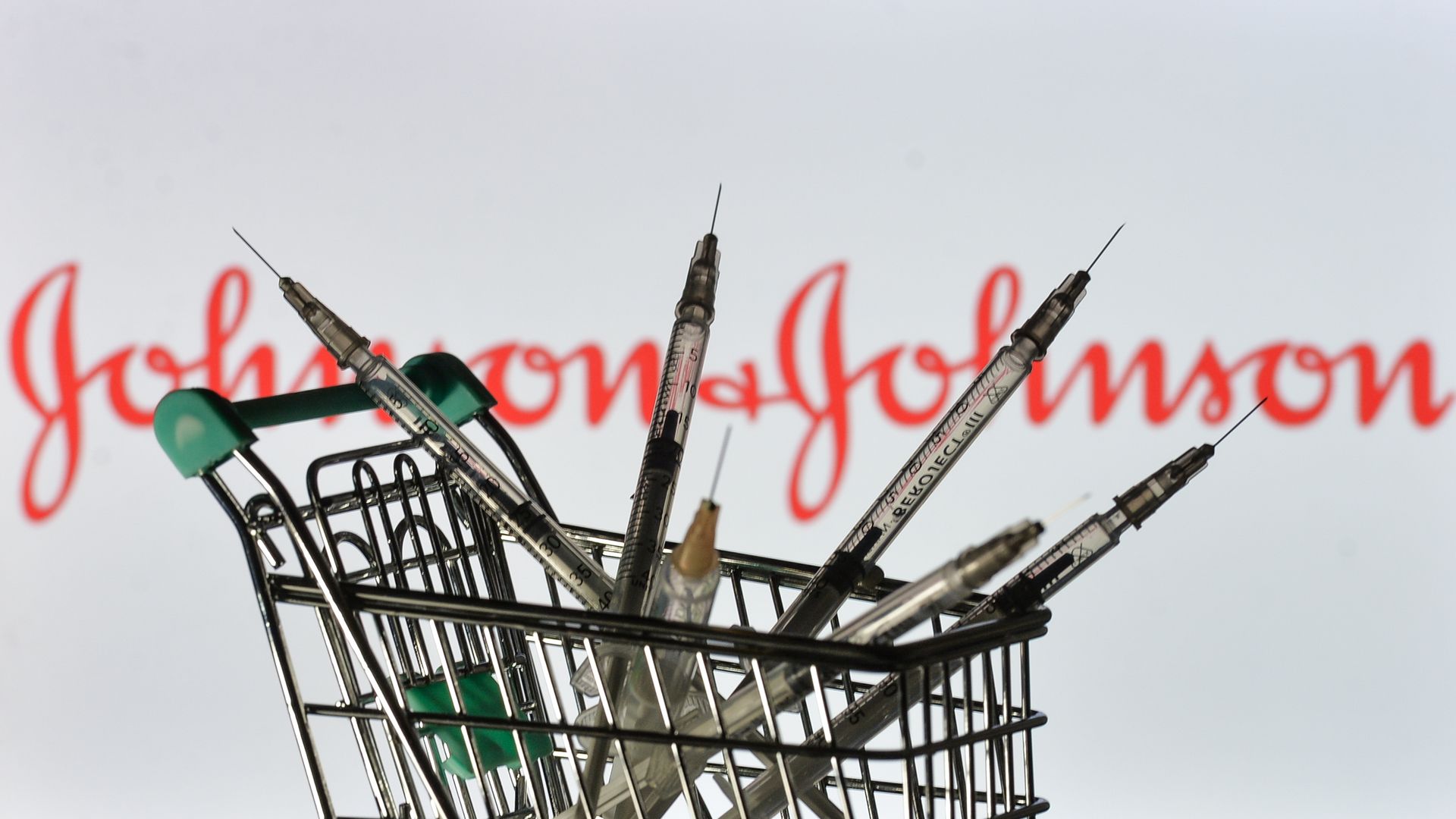 The Johnson & Johnson coronavirus vaccine provides immunity that lasts at least eight months and appears to offer protection against the Delta variant, the company said late Thursday.
Why it matters: The findings come as the highly contagious Delta variant spreads across the U.S., accounting for at least 25% of new COVID-19 cases in the country.
Driving the news: The studies driving the company's announcement are small, but researchers said they released the results early to quell concerns from the public over the vaccine's effectiveness, the New York Times reports.
"The coverage of the variants is going to be better than what people anticipated," Dan Barouch, a virologist at Beth Israel Deaconess Medical Center in Boston, told the Times.
"There was a lot of misinformation that was spreading, so we decided that we needed to get this into the public domain right away," Barouch added.
The vaccine had a small drop in effectiveness against the highly contagious Delta variant, compared with its effectiveness against the original virus.
What they're saying: "Current data for the eight months studied so far show that the single-shot Johnson & Johnson COVID-19 vaccine generates a strong neutralizing antibody response that does not wane; rather, we observe an improvement over time," Mathai Mammen, head of research and development for J&J's vaccine team, said in the statement.
Go deeper: Delta variant threatens masking guidance
Go deeper