White House deploys COVID-19 surge response teams to address Delta variant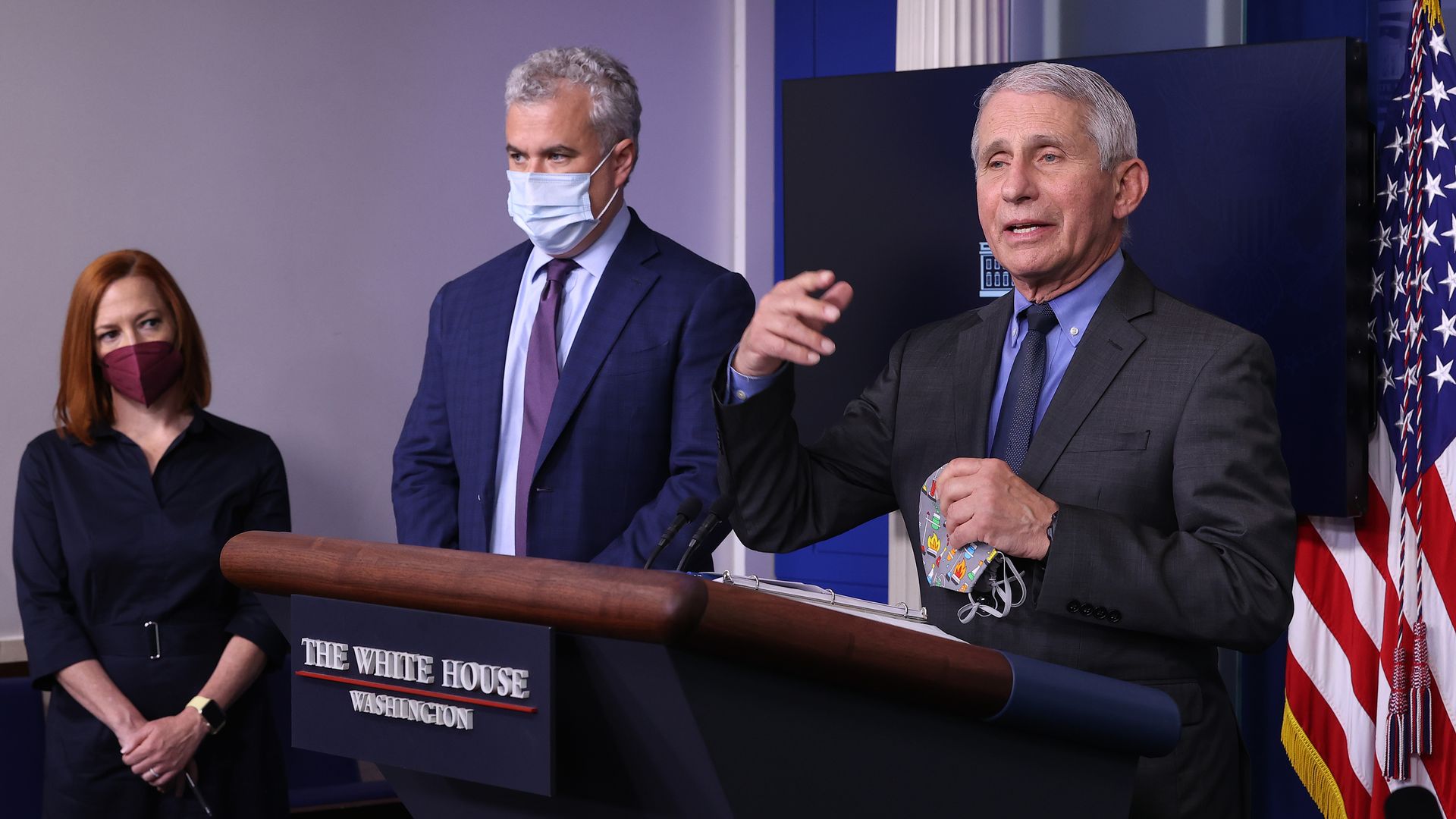 COVID-19 surge response teams will be sent to areas of the country with low vaccination rates to assist communities amid rising concerns about the Delta variant, COVID-19 response coordinator Jeff Zients said Thursday.
Why it matters: Vaccinated Americans have so far been deemed safe from variants, including the Delta variant. But several communities are reporting upticks in new cases and hospitalizations from unvaccinated individuals.
State of play: Unvaccinated people are twice as likely to be hospitalized if infected, a study from the Lancet shows.
New daily cases in the U.S. have risen by 14.8% over the past 7 days, which experts say may be due to the Delta variant. Increases in cases this past week have been reported in Nevada (55%), Missouri (20%) and Arkansas (55%), among other states, the Washington Post reports.
New daily deaths, however, fell by 0.7% over the past week, and COVID-related hospitalizations fell by 4.7%.
Details: The teams will be sent to areas with low vaccination rates and fighting or in danger of seeing increases in cases.
The response teams will give resources and federal personnel to counties for:
Testing and contact tracing
Therapeutics to help the infected with COVID
Vaccination efforts for at risk communities
Epidemiology, data analysis, field investigations and other public health response
What they're saying: "The most important step you can to prevent these outbreaks is to get vaccinated. That's why the COVID-19 surge response teams will focusing on increasing shots in arms with communities with low vaccination rates or fighting outbreaks," Zients said.
The big picture: The Delta variant has become the dominant strain in India and the U.K., where younger people are getting sick more frequently. It is also expected to become the dominant strain in the U.S.
Go deeper