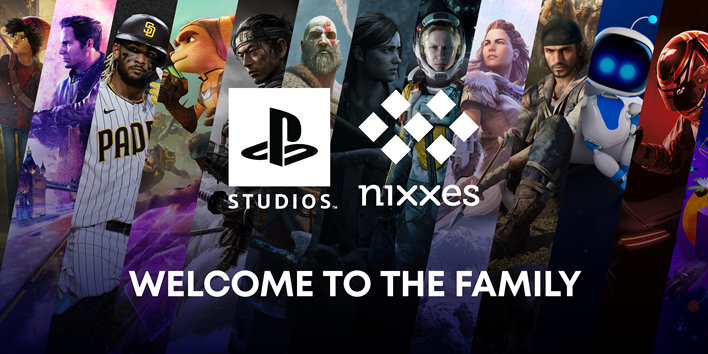 Sony PlayStation has acquired its second studio of the week, the 22-year-old Dutch company Nixxes.
Why it matters: Sony PlayStation is on a shopping spree, though Nixxes isn't a company many predicted would wind up in its cart.
Nixxes' website crashed this morning after Sony's announcement, no doubt due to people trying to figure out just what Nixxes does.
Nixxes specializes in PC development and recently handled ports of numerous games from Square Enix, including "Marvel's Avengers."
That background is fueling speculation that Sony will tap Nixxes to help bring more PlayStation games to PC, a recent market expansion maneuver Sony has said it will continue.
Nixxes will join the PlayStation Studios Technology Creative & Services Group "to provide high quality in-house technical and development capabilities for PlayStation Studios," according to the official announcement.
What they're saying: At a 2017 talk at the Game Developers Conference, company founder Jurjen Katsman explained what Nixxes does:
"We do actual real game content development, we do engine development, but one thing that has sort of been with us from the start is PC ports. And ports are a bit of a dirty word and we like to pride ourselves in the fact that our port is not a dirty thing by itself. It really becomes a quality product."
Go deeper