Robinhood files for long-awaited IPO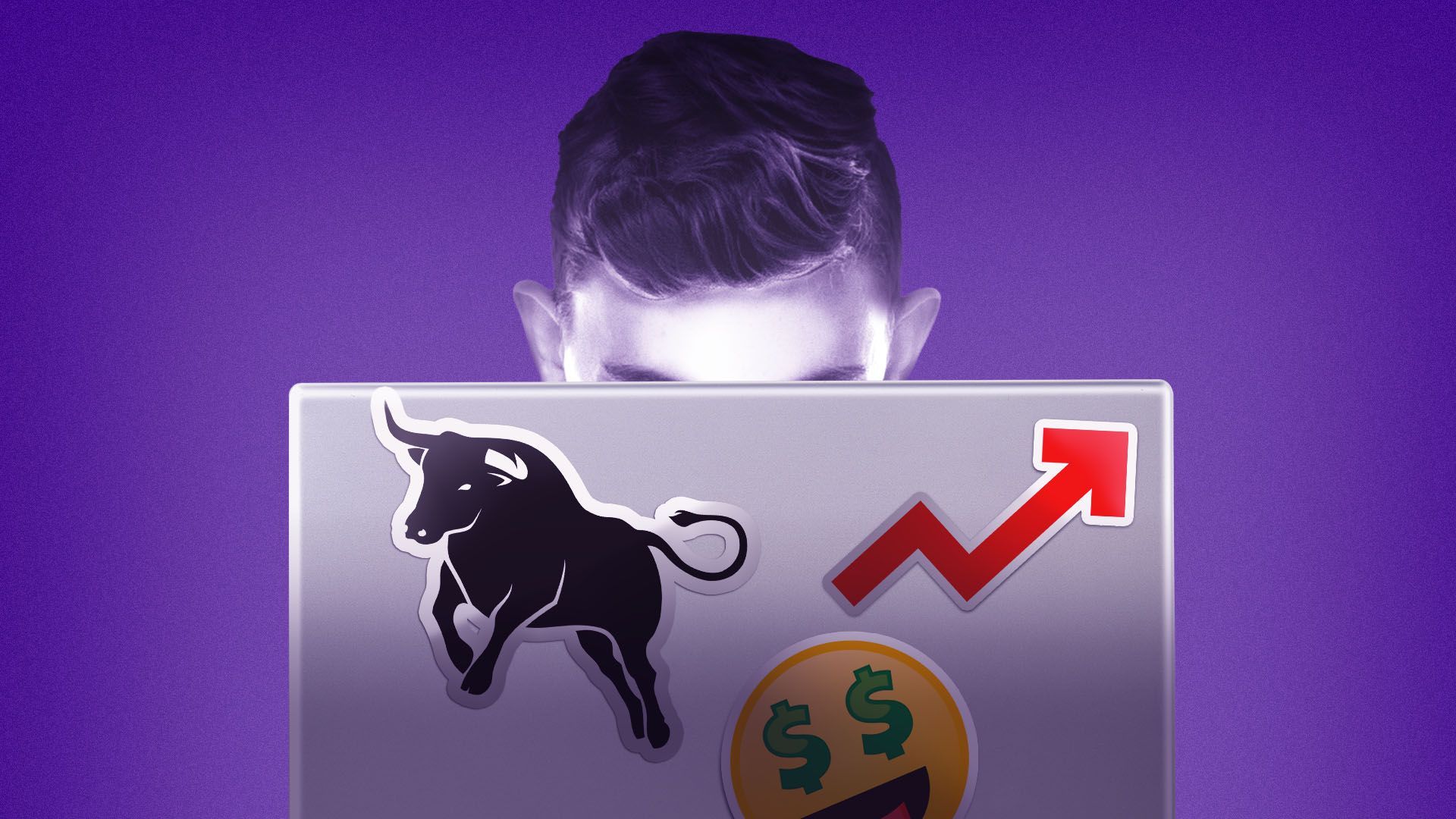 Popular trading app Robinhood on Thursday filed for its initial public offering, and disclosed that it will set aside up to 35% of shares for retail investors who rarely get to buy at a company's IPO price.
Driving the news: Earlier this week, Robinhood agreed to pay a record $70 million in fines and restitution, as part of a settlement with the Financial Industry Regulatory Authority over providing customers with "false or misleading information."
The deal was viewed as key to letting Robinhood "flip" its IPO filing from confidential to public.
It plans to list on the Nasdaq under ticker symbol "HOOD."
Background: Today's move also comes several months after Robinhood came under fire for restricting certain trades, related to a burst of activity on GameStop and other meme stocks.
The SEC continues to investigate the trading halt, which also sparked Congressional hearings, and Robinhood remains the defendant in several related class action lawsuits.
It also was sued by Massachusetts regulators for alleged securities law violations.
The SEC also reportedly slowed down Robinhood's IPO process over questions about its growing crypto-trading business, where assets grew from $481 million in Q1 2020 to $11.6 billion in Q1 2021 (aided by a major rise in Dogecoin trades).
Share set-aside: Robinhood says that between 20% and 35% of its shares will be allocated for sale to company customers, most of whom are retail investors, at the IPO price.
ROI: Robinhood has raised over $5.5 billion since being founded in 2013, including $3.4 billion via a convertible note investment in the aftermath of the trading fiasco.
Major VC backers include DST Global, Ribbit Capital, Index Ventures and NEA.
Financials: The Silicon Valley company reports a $1.44 billion net loss on $522 million in revenue for the first three months of 2021, but the entire loss was tied to a fair market value adjustment to the convertible note financing.
It reported a $52 million net loss on $128 million in revenue for Q1 2020, and a $7.5 million profit on $959 million in revenue.
Go deeper