Pelosi appoints Liz Cheney to House select committee investigating Jan. 6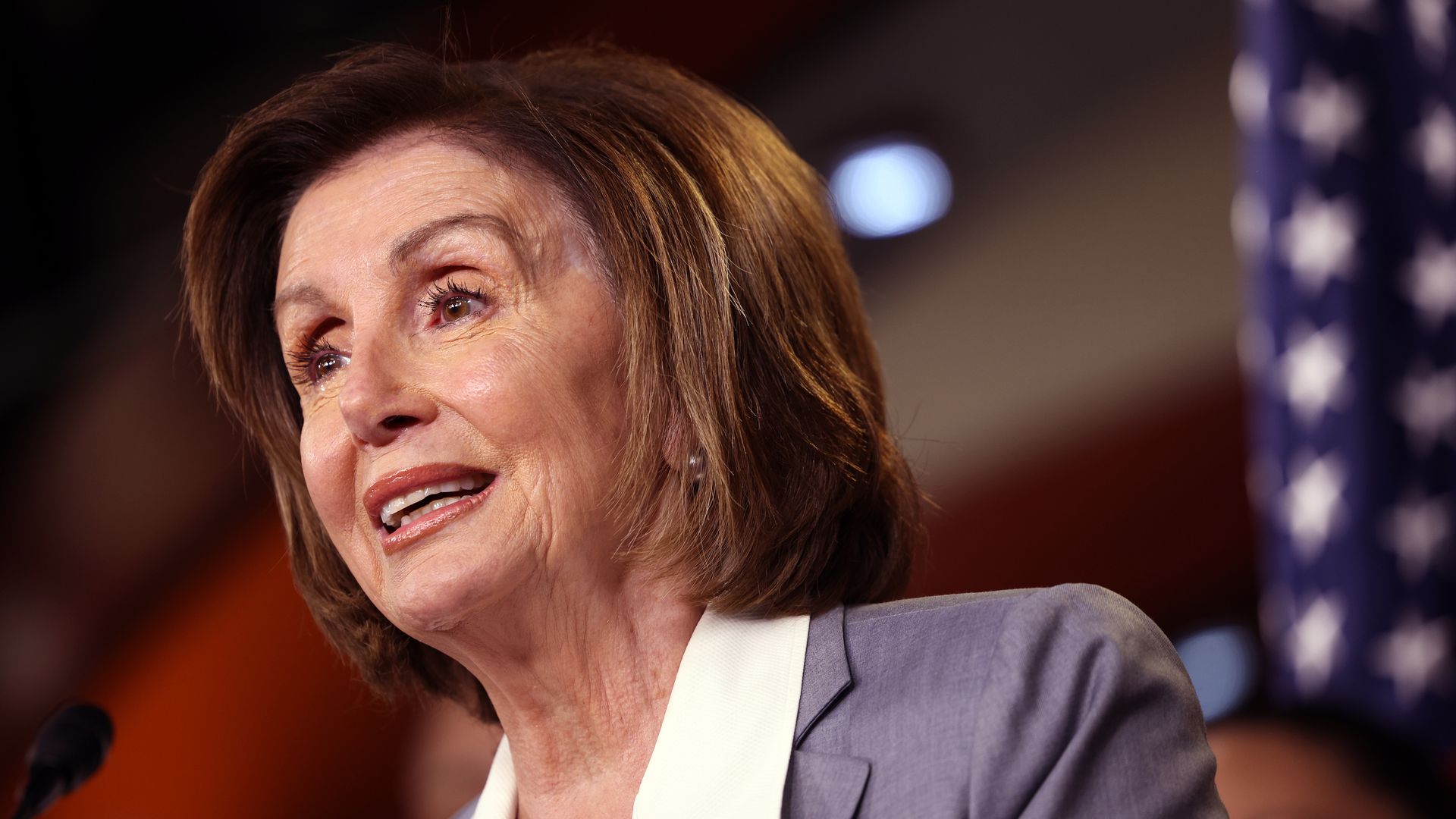 House Speaker Nancy Pelosi announced Thursday that Rep. Liz Cheney (R-Wyo.) is one of eight members she has selected to serve on the select committee that will investigate the deadly Jan. 6 Capitol insurrection.
Why it matters: The former GOP conference chair was ousted from leadership for her opposition to Donald Trump's election lies. She is the only Republican hand-picked by Pelosi to serve on the 13-member committee.
The committee will consolidate several House investigations. It was formed after Republicans blocked a bill that would have established a bipartisan 9/11-style commission to probe the attack.
The remaining five members will be picked in consultation with House Minority Leader Kevin McCarthy (R-Calif.), though he has not yet indicated whether other Republicans intend to participate.
Between the lines: In a closed-door meeting with freshmen Republicans Wednesday, McCarthy warned they would be stripped from their committee assignments if they accepted a position on the select committee from Pelosi, two sources familiar with the discussions tell Axios' Alayna Treene.
The warning was first reported by Punchbowl News.
The members: In order of seniority, according to Pelosi ...
Rep. Bennie Thompson (D-Miss.), as chairman.
Rep. Zoe Lofgren (D-Calif.)
Rep. Adam Schiff (D-Calif.)
Rep. Pete Aguilar (D-Calif.)
Rep. Liz Cheney (R-Wyo.)
Rep. Stephanie Murphy (D-Fla.)
Rep. Jamie Raskin (D-Md.)
Rep. Elaine Luria (D-Va.)
What they're saying: "I'm honored to have been named to serve on the January 6th select committee. Congress is obligated to conduct a full investigation of the most serious attack on our Capitol since 1814," Cheney said in a statement.
"What happened on January 6th can never happen again. Those who are responsible for the attack need to be held accountable and this select committee will fulfill that responsibility in a professional, expeditious, and non-partisan manner," she added.
The other side: McCarthy said he was "shocked that [Cheney] would accept something from Speaker Pelosi."
"What I'm saying is, it was shocking to me that if a person is a Republican, they get their committee assignments for the Republican conference," McCarthy told reporters during a press conference. "For somebody to accept committee assignments from Speaker Pelosi, it's unprecedented."
"It would seem to me, since I didn't hear from her, that maybe she's closer to her than us," He added.
Thompson, who crafted the legislation to create a bipartisan commission as chair of the House Homeland Security Committee, said at a press briefing, "I look forward to coming up with the causes and effect. It will come in due time. I can't give it a timeline."
"We will let the facts help determine how long we will meet, but I assure you that the product will be a product based on investigations, based on what those investigations bring forward," he added.
Editor's note: This post has been corrected to reflect that Pete Aguilar represents California (not Texas).
Go deeper