UNICEF: Children are "bearing the brunt" of Lebanon crisis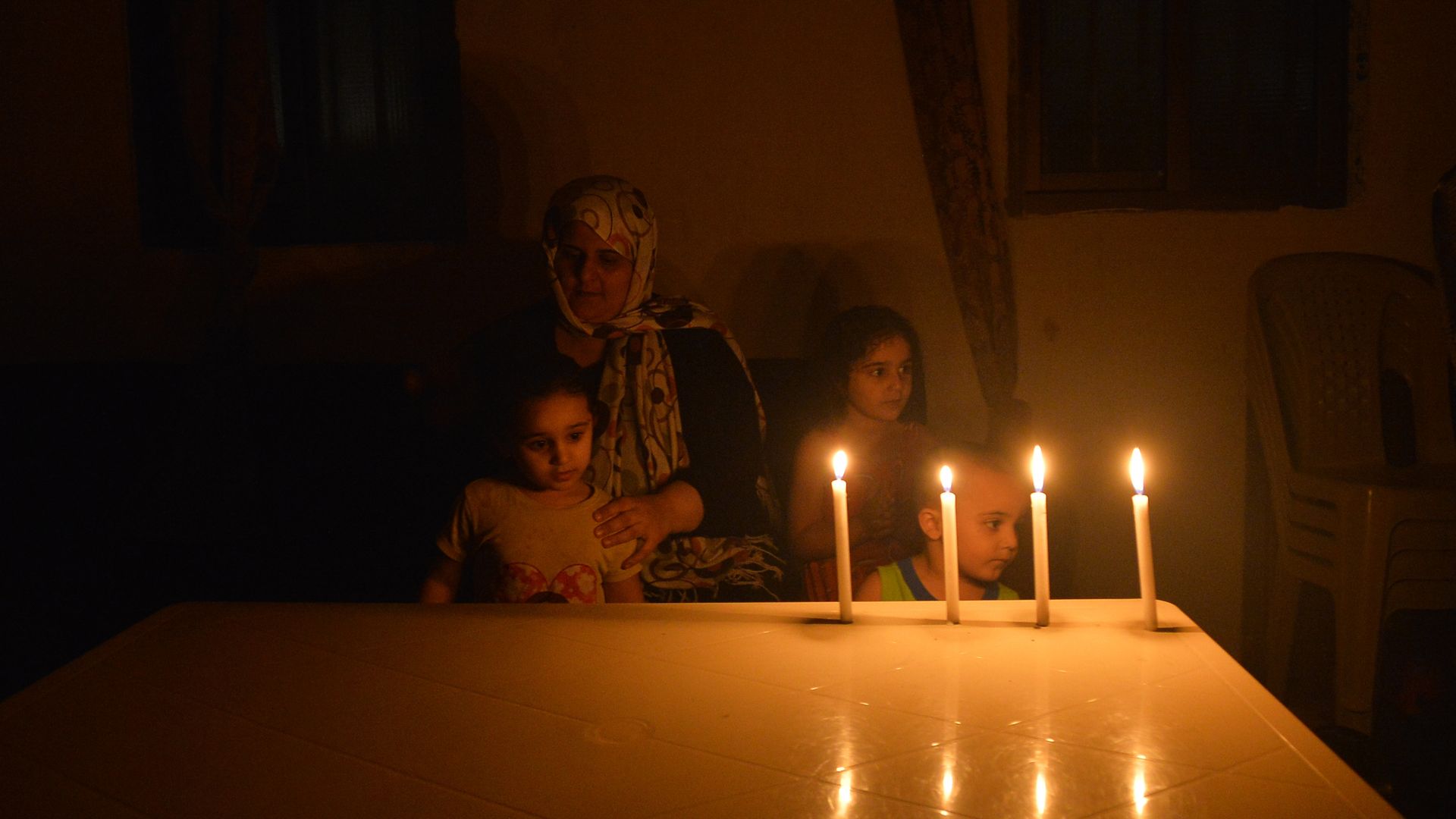 Children are "bearing the brunt" of Lebanon's economic collapse, one of the worst in the world, according to a new UNICEF report.
Why it matters: Lebanon was already struggling with instability when a deadly explosion in Beirut killed more than 211 people, injured 6,000 and left roughly 250,000 homeless last year.
The country's economic depression likely ranks in the top 10 most severe crises globally since the mid-19th century, according to the World Bank.
By the numbers: More than 30% of children went to bed hungry and skipped meals in the past month. Roughly 40% of children are from families with no employment.
15% of families have pulled the plug on their children's education. One in 10 children has been sent to work.
30% of children are not receiving the primary health care they need, while 76% of households say they are affected by surges in medication costs.
80% of caregivers said their children had difficulties concentrating on their studies at home "which might indicate hunger or mental distress."
77% of households don't have enough food or money to buy food.

In Syrian refugee households, that number rises to 99%.
What they're saying: "With no improvement in sight, more children than ever before are going to bed hungry in Lebanon," UNICEF representative Yukie Mokuo said in a statement.
"More and more families are being forced to resort to negative coping measures, including skipping meals, sending their children to work in often hazardous conditions, or marrying off their young daughters," Mokuo added.
"Lebanon cannot afford children to be nutritionally deprived, out of school, in poor health and at risk of abuse, violence and exploitation. Children are an investment, the ultimate investment, in a nation's future."
The big picture: Lebanon has not had a working government since Prime Minister Hassan Diab's Cabinet resigned days after the Beirut explosion last August. Protesters blamed the disaster on the ruling elite's corruption.
"In the face of colossal challenges, continuous policy inaction and the absence of a fully functioning executive authority threaten already dire socio-economic conditions and a fragile social peace with no clear turning point in the horizon," the World Bank wrote in early June.
Go deeper