Federal judge blocks Indiana's "abortion reversal" law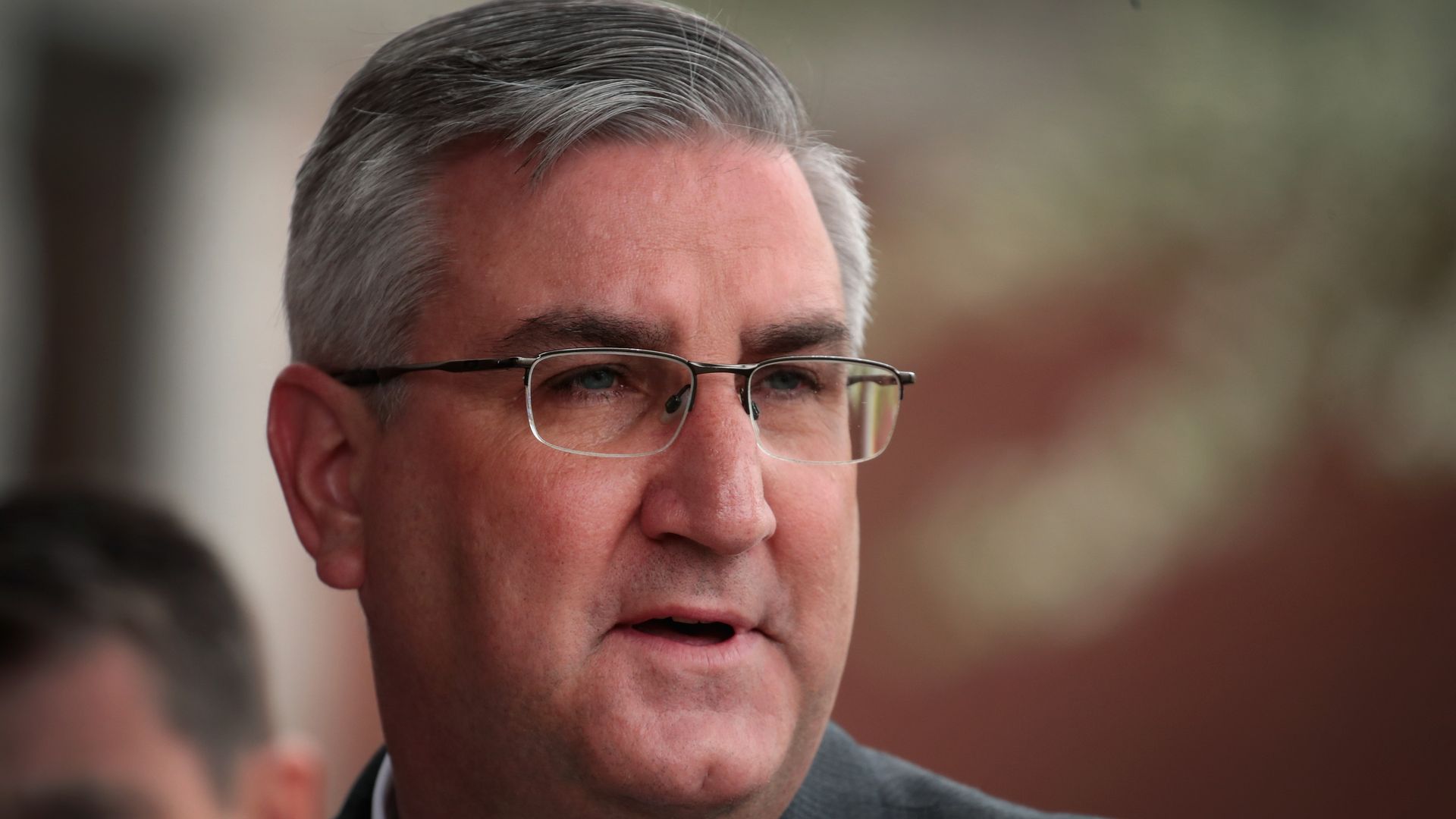 A federal judge on Wednesday temporarily blocked a controversial Indiana law that would require doctors to tell women undergoing drug-induced abortions about a disputed treatment for "reversing" the abortion process, AP reports.
Why it matters: U.S. District Judge James Patrick Hanlon's temporary injunction puts the law on hold just one day before it was set to take effect, per the Indy Star.
The state of play: Gov. Eric Holcomb (R) signed the bill into law in April, but abortion-rights groups filed a lawsuit arguing that it would confuse patients and heighten the stigma around abortion. They also said it would force doctors to tell patients about a treatment that isn't backed by science, per AP.
Republican lawmakers in favor of the law have argued that it would give women necessary information about halting abortions if they changed their minds.
The reversal method involves patients taking a different medication than the second of the two drugs involved in a drug-induced abortion, per AP.
The big picture: Hanlon, an appointee of former President Trump, wrote in his decision that there is a "reasonable likelihood" that the law would violate the free-speech rights of abortion providers and that the defense hadn't proven the scientific effectiveness of the reversal process, according to AP.
"While the State may require abortion providers to give a woman seeking an abortion certain types of information as part of the informed-consent process, that information must, at a minimum, be truthful and not misleading," Hanlon wrote.
Of note: Six states — Arkansas, Idaho, Kentucky, Nebraska, South Dakota and Utah — already have similar laws in place, and a similar requirement is set to take effect in West Virginia in July, per AP.
Go deeper