Homicides in California rose by 31% in 2020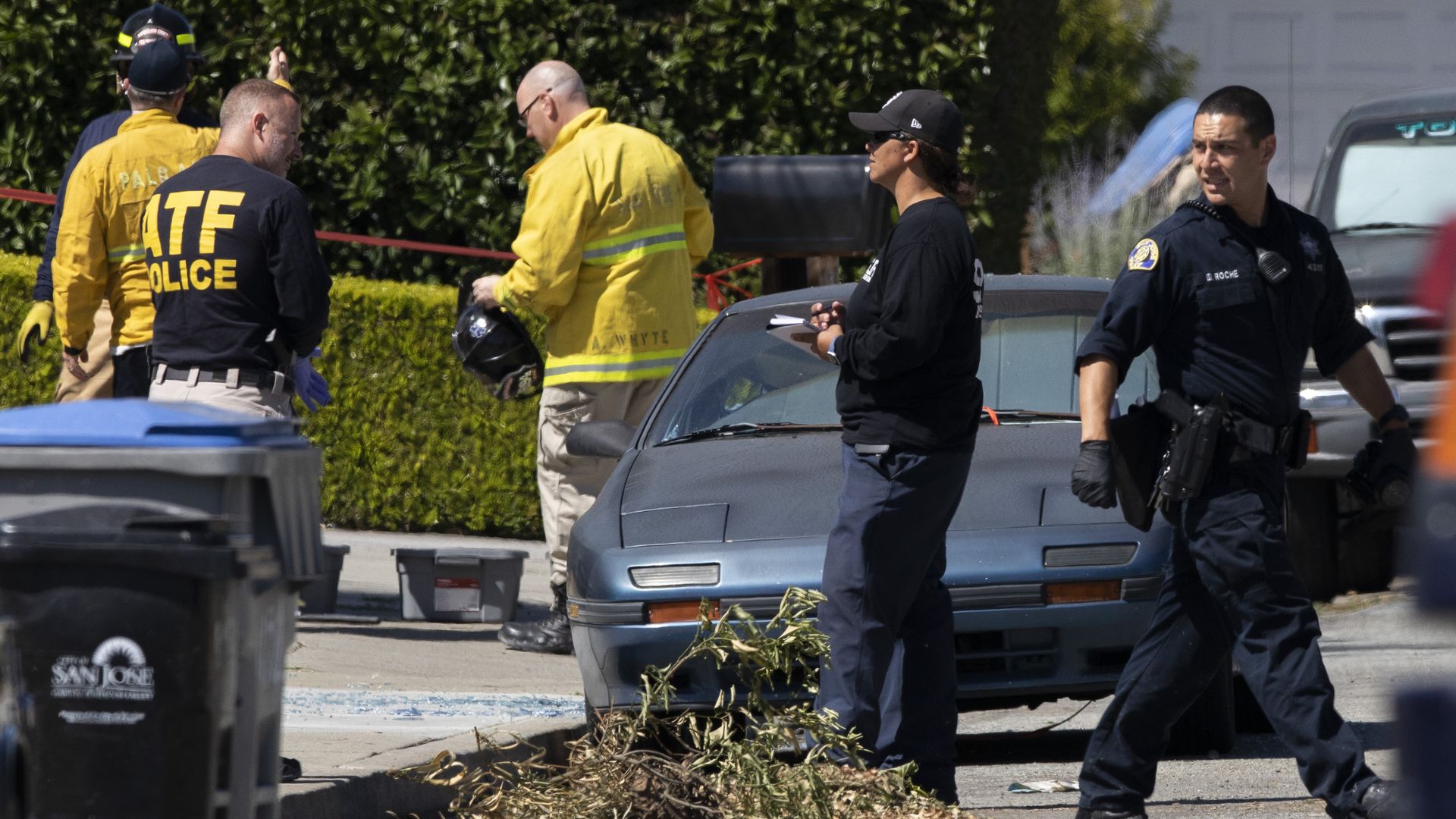 2020 was California's deadliest year since 2007, as homicides increased by 31%, according to AP.
By the numbers: The state recorded 2,202 homicides last year — 523 more than in 2019 — and its homicides per 100,000 people rate rose to 5.5 from 4.2.
The big picture: Black people accounted for 31% of murder victims in 2020, even though they make up 6.5% of California's population.
45% of victims were Hispanic and 16% were white.
"Last year saw such a stark increase in homicides in part because the number and rate of homicides the year before were so low," AP writes.
Go deeper