The building collapse felt throughout Latin America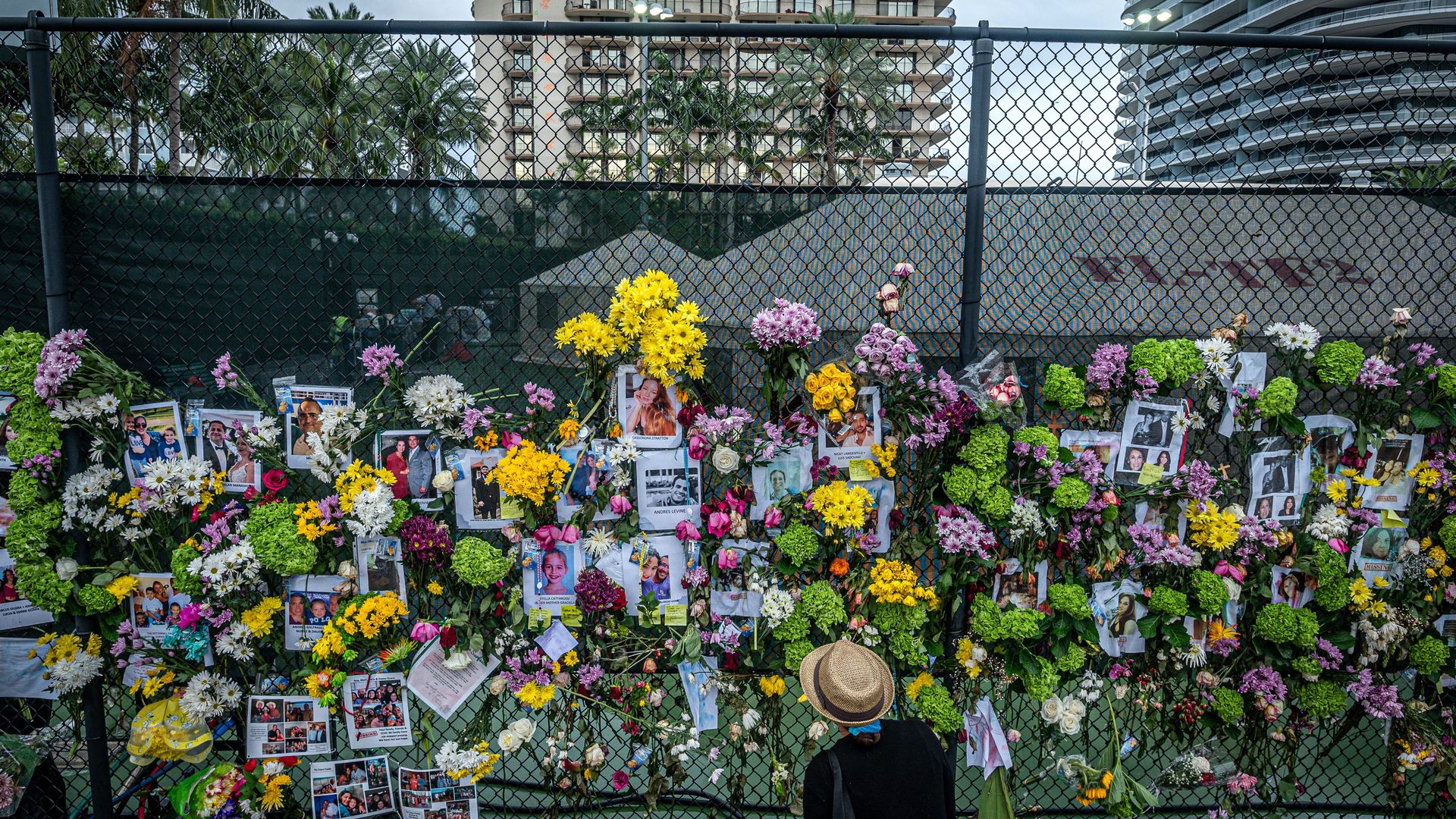 The collapse of a 12-story condominium near Miami Beach a week ago has reverberated throughout Latin America.
Why it matters: Miami is more than 70% Latino and has historically offered refuge from some trying to escape the hemisphere's turmoils.
Several residents of the Champlain Towers South, which collapsed in the middle of the night, had fled oppressive regimes in Cuba and Venezuela. Others were seeking protection from the COVID-19 virus. At least one was on her first trip abroad.
Details: So far, 139 people have been accounted for, but 145 are still missing.
Hilda Noriega, 92, had fled Cuba right after the Revolution in 1960 and was planning to sell her condo to move in with her son Carlos Noriega, chief of Florida's North Bay Village police.
Antonio Lozano, 83, also had fled Cuba and lived on the 9th floor with his wife Gladys, 79. The couple died after celebrating their 59th wedding anniversary.
Puerto Ricans Luis Bermúdez, 26, lived with his newlywed mother, Ana Ortiz, 46, and her husband, Frank Kleiman, 55, a grandfather-to-be, on the seventh floor. Kleiman's family are among the missing.
Venezuelan émigrés Christina Beatriz Elvira, 74, and Leon Oliwkowicz, 80, had just recently moved to Florida from Illinois.
Manuel LaFont, 54, was a business consultant and Little League coach. 21-year-old student Andreas Giannitsopoulos, a son of LaFont's best friend, was staying in the eighth-floor condo.
Costa Rica-born Michael David Altman, 50, an accountant, had lived in the U.S. since he was 4.
Stacie Dawn Fang, 54, was rescued from the building but died in the hospital. Her teenage son Jonah Handler was one of the few carried out alive from the rubble on the first day.
Among the missing: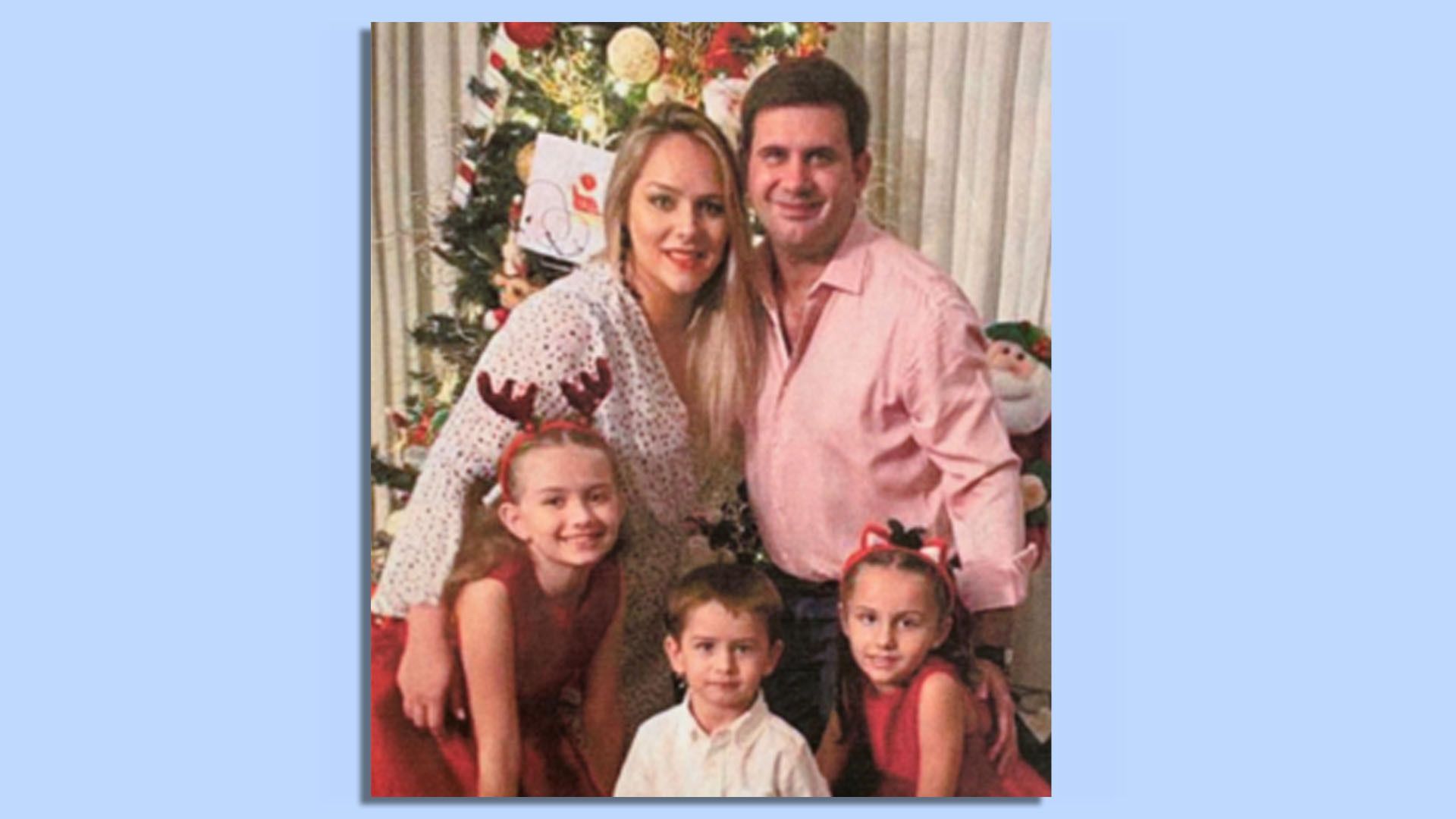 Luis Barth, his wife Catalina Gómez and their 14-year-old daughter Valeria. The family had flown from Colombia to Miami for COVID-19 vaccinations, as many throughout Latin America have done.
Maricoy Obias-Bonnefoy, 69, and her husband, Claudio Bonnefoy, 85, who is related to former Chilean President Michelle Bachelet.
Sophia López Moreira, the sister of Paraguay's first lady, is missing along with her husband, Luis Pettengill, their three children and Leidy Luna Villalba, 23, the children's nanny. The trip to Surfside was Luna's first abroad.
Andrés Galfrascoli, a renowned plastic surgeon, and Fabián Núñez were on holiday from Argentina with 5-year-old daughter Sofía.
The collapse happened around 1 a.m. when many of the building's residents were asleep. Those who escaped, such as Grey Alcántara, offered harrowing tales.
"We lived on the 7th floor and felt everything move as if it was an earthquake… we were barely able to get to the emergency stairwell after hearing someone yell we all had to get out," Alcántara told Noticias Telemundo.
The intrigue: Myriad problems in Champlain Towers South have come to light.
A building engineer identified structural damage during a 2018 inspection.
The condo board president sent a letter to residents in April explaining that conditions had deteriorated since then and would cost $15 million to fix.
Photos taken two days before the collapse also show further cracks in the pool area.
Florida's state attorney on Wednesday announced a grand jury investigation.
Rescue efforts were suspended on Thursday because of the structure's instability. Rain during the week hampered the ability to hear possible survivors.
International crews from Israel and Mexico that specialize in rescue operations after earthquakes and airstrikes are on the scene.
The latest: President Joe Biden is meeting with the families and loved ones today in Miami.
Go deeper