ExxonMobil's newest headache may be contagious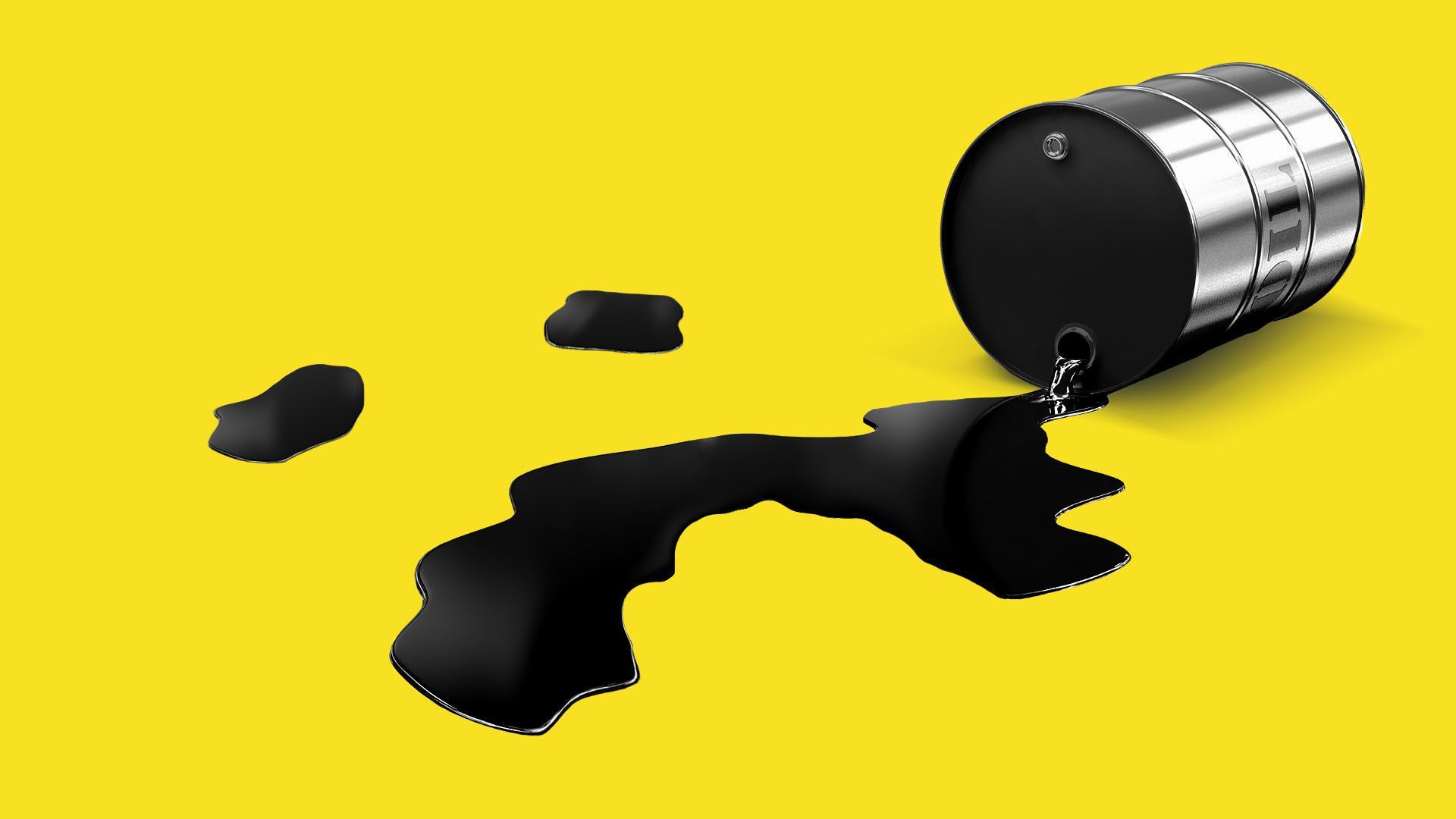 ExxonMobil CEO Darren Woods' public apology for two lobbyists' unfiltered comments is unlikely to put the controversy behind the oil giant, and the revelations may also intensify the glare on the wider industry over climate change.
Driving the news: A government affairs official compared lobbying to catching lawmakers like fish and acknowledged that the company's carbon tax support is mainly for show, in a video captured by a Greenpeace activist posing as a corporate recruiter.
Those and other comments from a former lobbyist prompted Woods to apologize while saying the remarks don't reflect Exxon's positions.
Catch up fast: The official, Keith McCoy, also addresses the company's history of funding organizations that work to portray climate science as unsettled.
"Did we aggressively fight against some of the science? Yes. Did we hide our science? Absolutely not," McCoy said. "Did we join some of these shadow groups to work against some of the early efforts? Yes, that's true."
We've got much more here.
Why it matters: The comments to Greenpeace are adding to existing pressure over Exxon's positions and efforts on climate change.
Rep. Ro Khanna (D-Calif.), who is already investigating the oil industry via a House panel he chairs, told E&E News ($) that the revelations add "fuel to the fire."
He told the outlet he's weighing subpoenas of top executives. In a separate public statement yesterday, Khanna's office noted he was already planning a hearing this fall on "climate disinformation."
Exxon's posture is already in the spotlight after activist investors surprisingly succeeded in winning shareholder backing for three new board members in May, partially based on concerns that Exxon is not well positioned on climate.
Yes, but: Woods, in his statement, said the company stands by "their commitments to working on finding solutions to climate change."
Exxon has been increasing its resources devoted to areas like carbon capture and storage, though they remain a very small share of its spending.
"We believe ExxonMobil's commitment to addressing climate change is genuine," said Alex Flint, head of the Alliance for Market Solutions, a pro-carbon tax group that's supported by Exxon.
Go deeper