Duolingo's unabashed gamification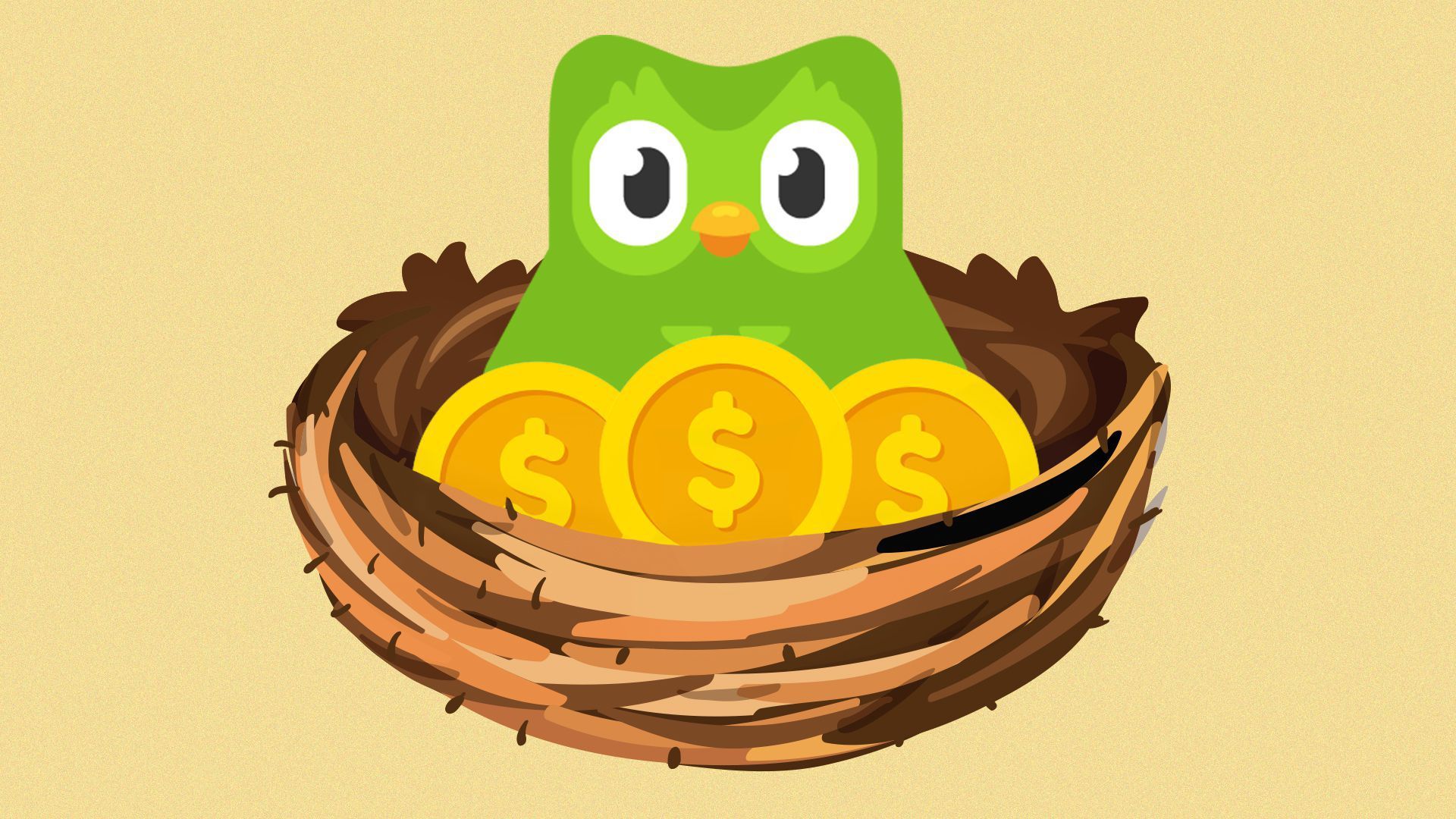 While Robinhood pushes back against any suggestion that it is deliberately gamifying investing, another company about to go public — language-learning app Duolingo — is placing its gamification skills front and center.
Why it matters: According to Duolingo's prospectus, "the high engagement driven by gamification leads to consistent learning and demonstrable efficacy."
How it works: Duolingo has A/B tested its way to a highly addictive app, in a successful attempt to solve the biggest problem in language learning, which is that people aren't motivated to spend enough time doing it.
The catch: The way to get people to spend more time on the app might not be the best way to get them to learn a language. Burr Settles, Duolingo's director of research, told Natasha Mascarenhas of TechCrunch that users spend more time on the app whenever it gets easier.
"Ultimately, when the product team has to make a decision between engagement and learning efficacy, it typically must err toward entertainment over education," writes Mascarenhas.
Go deeper