The first half of 2021 saw record-smashing global deal numbers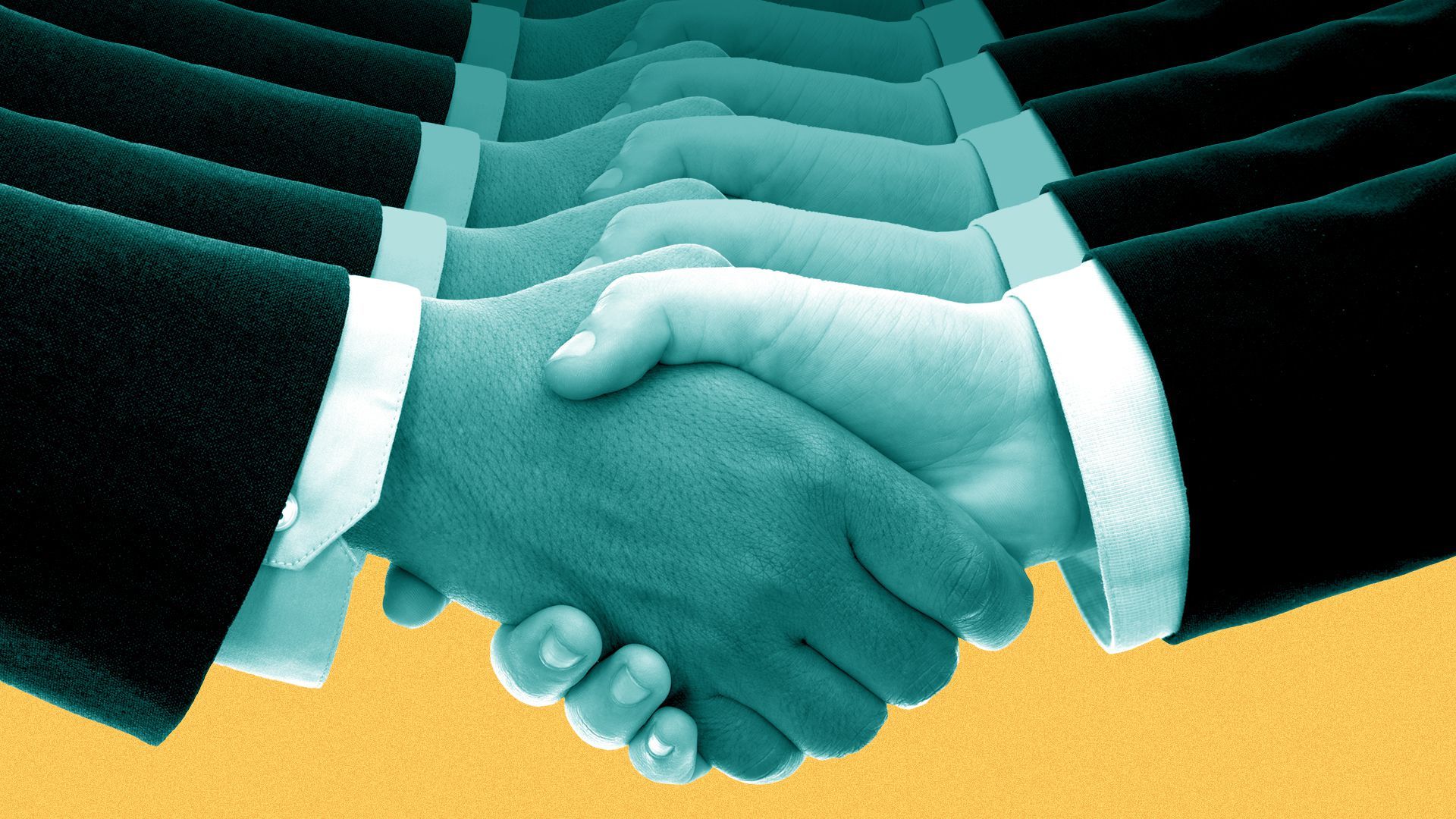 Global deal-making smashed all-time records in the first half of 2021, as numerous trends converged into the perfect surge.
By the numbers: Deal volume topped $2.82 trillion between January and the end of June, with over 28,000 deals announced, according to Refinitiv.
That represents year-over-year increases of 132% and 27%, respectively.
The prior record-holder for first half deal volume was 2007 ($2.35 trillion) and for deal number was 2018 (around 26,000).
What's happening? Cheap debt. Corporate cash at record levels. Private equity dry powder at record levels. FOMO. Accelerated U.S. deal-making because of Biden tax pledges. Simultaneous beliefs that pandemic plays are sticky and that reopening plays are undervalued.
Plus, and this cannot be emphasized enough, a bull public equities market that has lifted all valuation boats. Being worth $1 billion in 2021 isn't nearly as impressive as being valued at $1 billion just a couple of years ago, but it sure pretties up the aggregate numbers.
More data: Global private equity deals totaled $512 billion, up 152% from the first half of 2020.
U.S. deal-making dominated, with a 48.2% market share ($1.36 trillion). This is a flip from 2020, when Europe had a higher H1 market share.
Tech deals had a 23.5% market share, with industrials in a distant second place at 10.8%. In the first half of 2020, financials had led.
The first half's largest announced deal was the Warner Media/Discovery merger.
Goldman Sachs remained atop the M&A advisory league table, with JPMorgan jumping from fourth to second place.
The bottom line: There's no indication that the first half deal-making drivers will abate in the second half, which means that the future will either be about an exogenous event or to the moon!
Go deeper