Behind the scenes of Teneo CEO Declan Kelly's resignation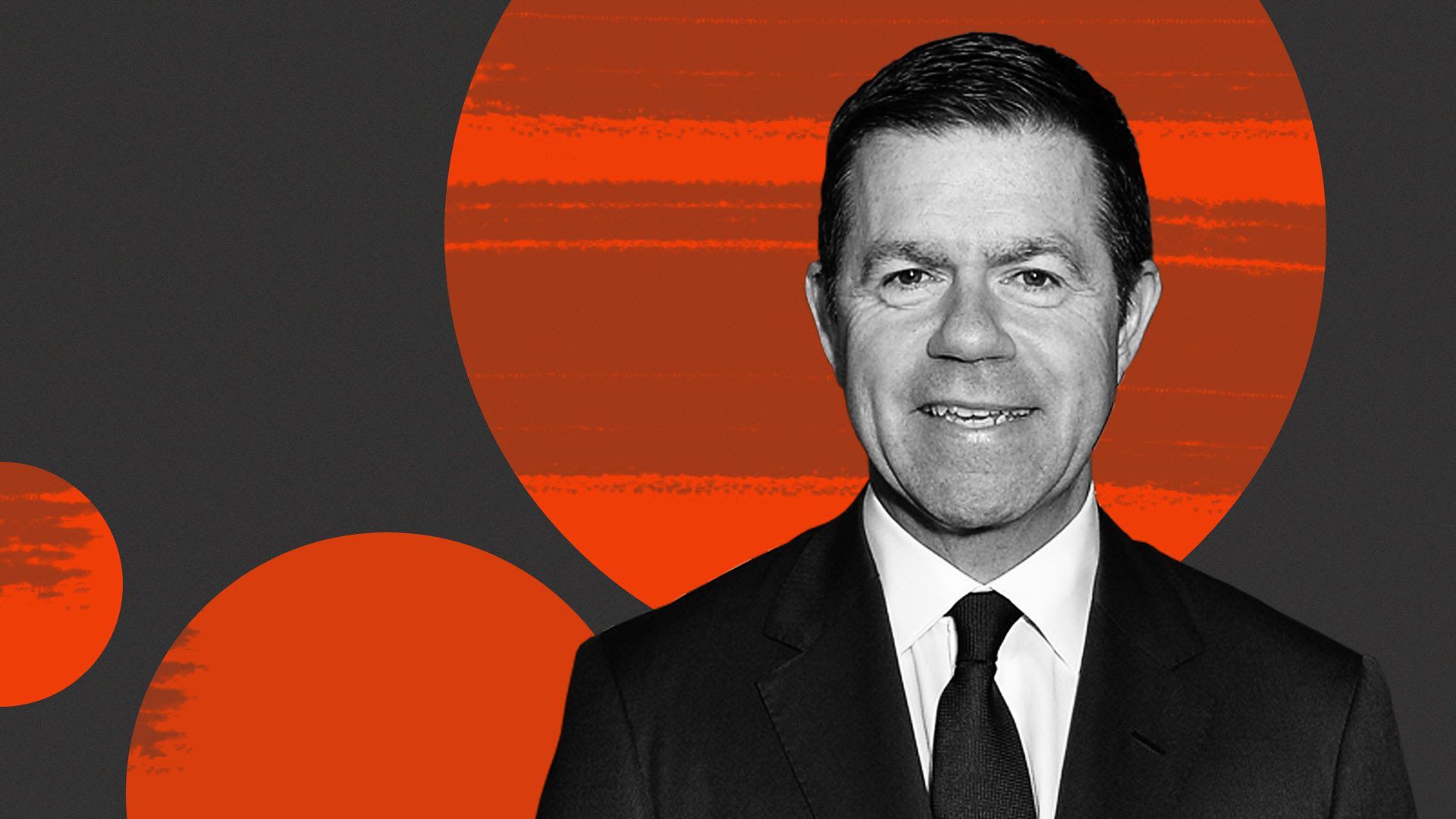 Declan Kelly is out as CEO of corporate advisory firm Teneo, more than a month after being accused of drunkenly groping women at a charity event.
Why it matters: Kelly, a former Clinton aide and noted philanthropist, has turned Teneo into one of the most influential corporate PR players, with its clients often appearing in this space. It's also been on an acquisition spree since being acquired by CVC Capital Partners, whose lead partner on the deal is also chair of the nonprofit whose event Kelly desecrated.
Plus: Kelly's abhorrent behavior likely would have been covered up, if not for reporting by the Financial Times.
Timeline: The fundraiser took place on May 2 for group called Global Citizen, with Kelly's alleged actions occurring during a cocktail party that preceded a concert.
On May 3, Kelly stepped down from the board of Global Citizen (chaired by CVC's Chris Stadler), which opened an investigation.
Also on May 3, sources say that Kelly informed Teneo's senior leadership that he was stepping back from some of his day-to-day responsibilities "due to a health issue." The firm's 1,200-person workforce was not told about the change, nor was it publicly announced.
Sources say that within a few days, Teneo hired outside counsel to launch an independent investigation and, although it's unclear if that effort has concluded. It also cooperated with the Global Citizen investigation.
The whole thing was blown open by the FT on June 24, with Kelly officially resigning yesterday (June 29). It is unclear when exit negotiations began, although they'd certainly have been complicated given Kelly's large ownership stake in Teneo.
CVC Capital Partners declined comment, but the firm has been indirectly deemphasizing Kelly for several years, via acquisitions of businesses outside of Kelly's core competency (e.g., Deloitte's restructuring practice and D.C. advisory firm WestExec).
"Probably around 40% of our revenue was tied to Declan when CVC first invested, but now it's probably only around 10%," says an insider.
Or maybe a bit less, since General Motors yesterday dropped Teneo due to the Kelly scandal.
The bottom line: Teneo, for all of its PR expertise, botched this. Yes, it was in a tough spot because its high-profile CEO behaved badly. But it also let the media set the narrative, which is exactly what you don't want to do in such situations.
Now, don't be surprised if rivals begin calling CVC about a takeover, smelling blood in the water.
Go deeper