Rep. Sean Patrick Maloney: Republican "fear mongering" is blocking Equality Act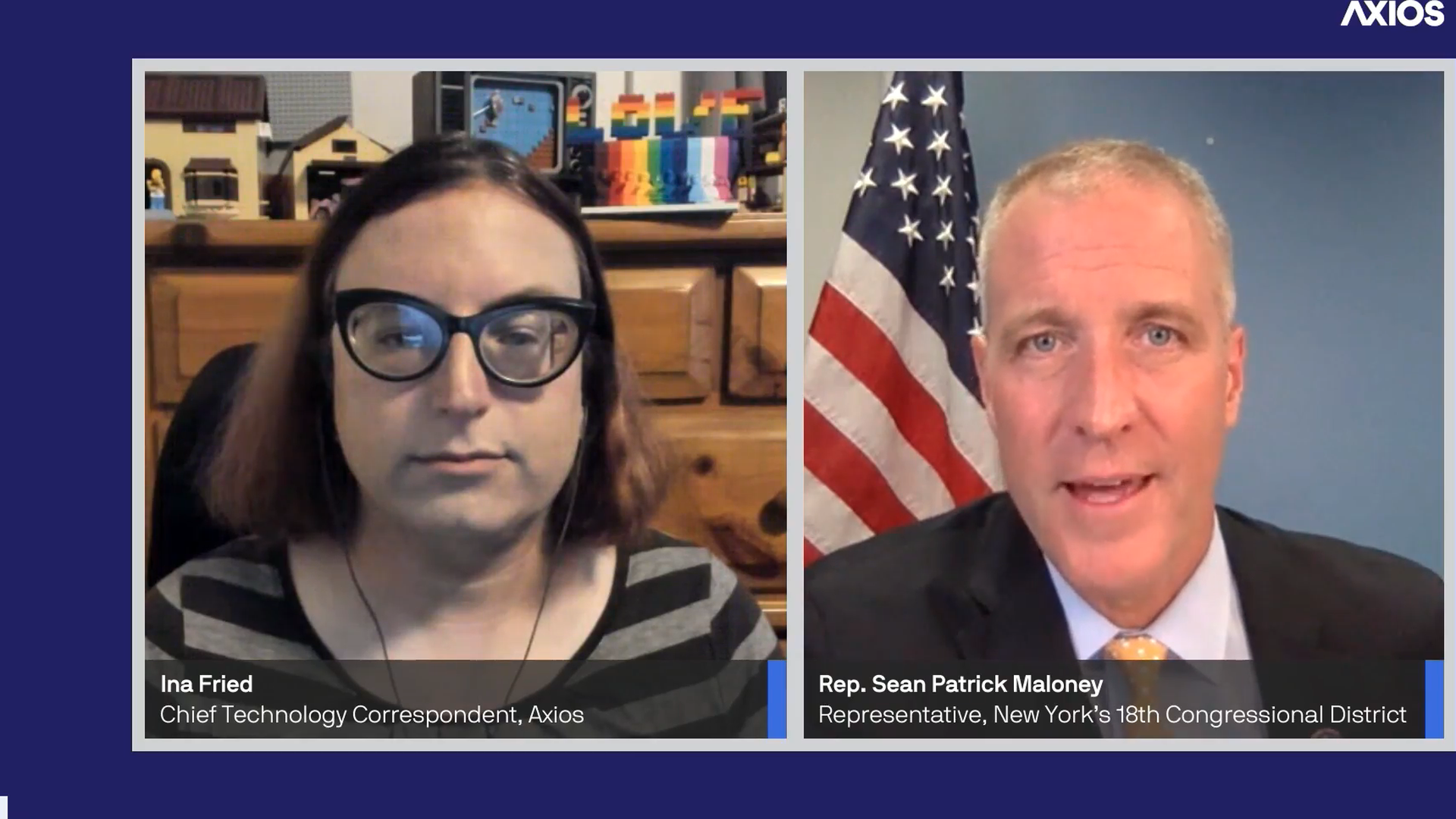 The lack of broad Republican support for the Equality Act has "nothing to do with partisanship" but rather "everything to do with hate" as it faces an uncertain future in the Senate, Sean Patrick Maloney (D-N.Y.) said at an Axios event Wednesday.
Why it matters: The House passed the Equality Act, which would boost federal LGBTQ protections, in February but it faces an uncertain future in the Senate where it would need at least 10 Republican votes.
What he's saying: "It has everything to do with building a political business model around racism and discrimination against people, around saying incendiary things, about dividing people for political gain, trying to benefit from division and fear," Maloney said. "We've seen enough of this in the Trump era to know what this business model is and it's captured the Republican party."
"It has so much to do with their fear mongering and an unwillingness to accept the transgender community in particular, that is hanging it up," he said of Republicans.
Maloney said he was confident the bill, which also passed the House in 2019, would eventually become law but doesn't know when that will happen.
"In this Congress, the Senate is a problem, but everyone should make their voices heard, they should hear us," Maloney said. "And if they don't support it, then we need to elect some people who will."
Maloney specifically called out Republicans Marjorie Taylor Greene (R-Ga.) and Matt Gaetz (R-Fla.) as those "driving the decision making in that caucus." "That is snuffing out any progress we wish we could make in a bipartisan way on issues like the Equality Act," he said.
Watch the full event here.
Go deeper