White House defends Olympian Gwen Berry's right to "peacefully protest"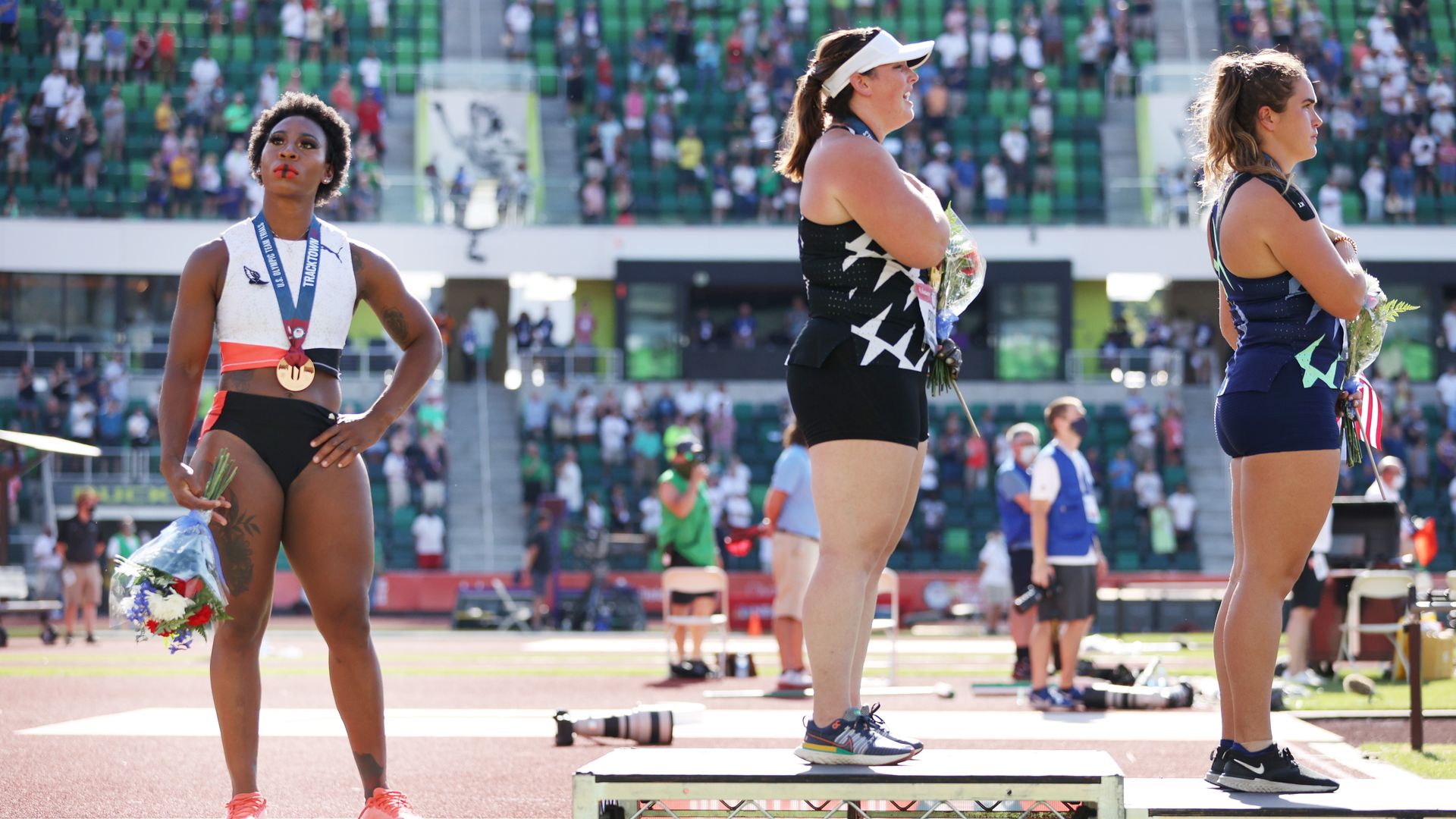 Press secretary Jen Psaki said during a briefing Monday that the White House affirms Olympian Gwen Berry's right to "peacefully protest" when asked by a reporter whether President Biden considered her actions over the weekend "appropriate."
Driving the news: After receiving her bronze medal in the hammer throw during Saturday's U.S. Olympic track and field trials, Berry turned her back while the national anthem was played, per NBC News.
Berry also held up a black t-shirt over her head with the words "activist athlete" written across the front.
Berry later said she felt the playing of the anthem had been a "set up," as she'd been assured the anthem would be played before the athletes stood on the podiums, according to NBC News.
A USA Track and Field spokesperson said they "didn't wait [to play the anthem] until athletes were on the podium for the hammer throw awards," per AP.
Berry's actions sparked controversy on social media.
Berry previously vowed to use her platform to raise awareness of social injustices in the U.S., per AP.
"My purpose and my mission is bigger than sports," Berry said, according to AP. "I'm here to represent those ... who died due to systemic racism.
The big picture: Psaki said that she hadn't spoken to Biden specifically about Berry's case but noted that the president is "incredibly proud to be an American."
"He would also say, of course, that part of that pride in our country means recognizing there are moments where we, as a country, haven't lived up to our highest ideals, and it means respecting the right of people, granted in the Constitution, to peacefully protest," she added.
Go deeper: Taking a knee, other protests still banned at Tokyo Olympics
Go deeper