Venezuelan migrants crossing U.S. border in record numbers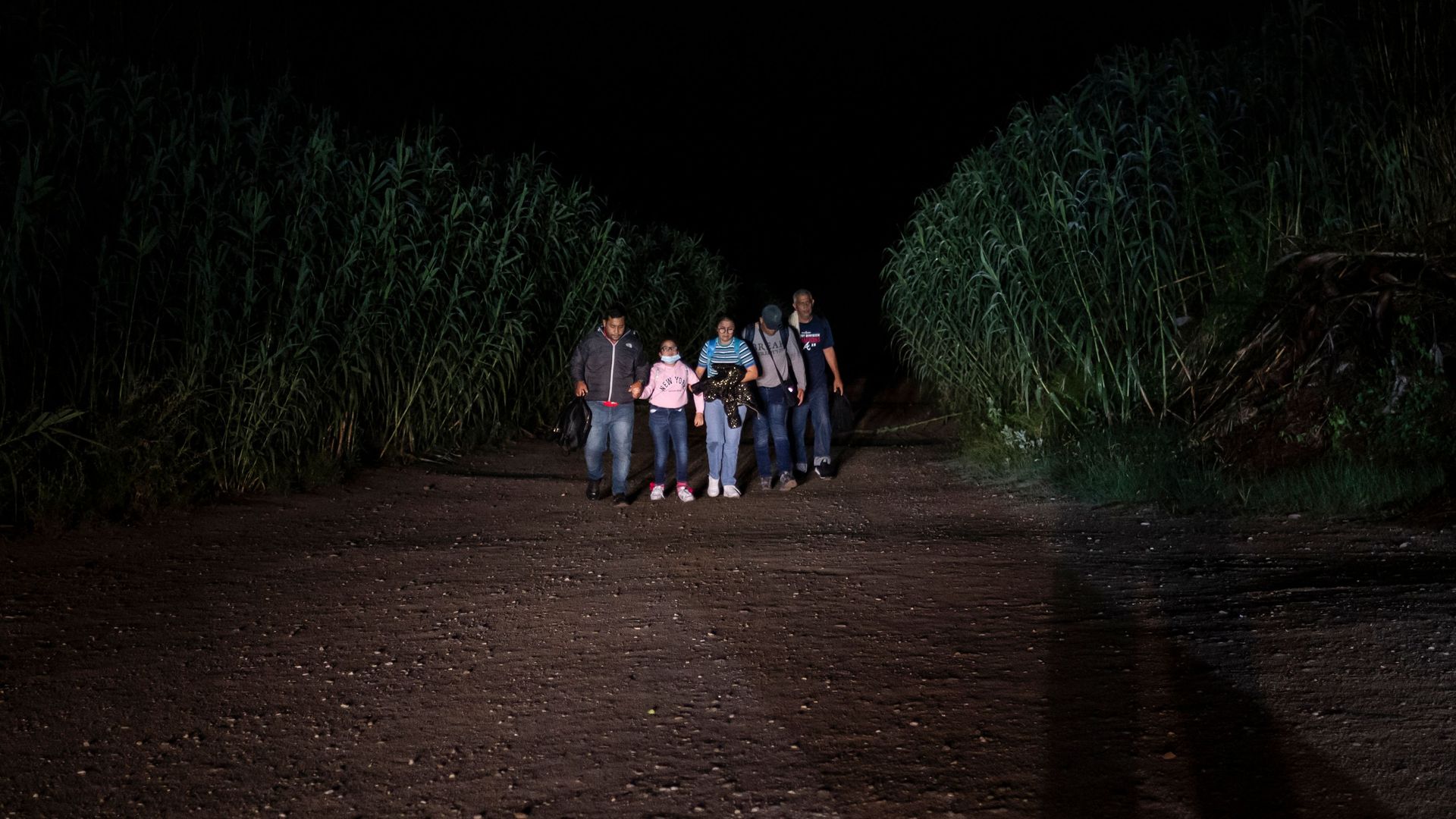 Venezuelan migrants are crossing the southern border along the Rio Grande into Texas in record numbers as they look to escape the political, social and economic crisis in their home country, AP reports.
By the numbers: A total of 7,484 Venezuelans were approached by U.S. Border Patrol agents in May at the southern border — "more than all 14 years for which records exist," AP writes.
This represents a major increase from the 295 Venezuelan migrants who crossed the U.S.-Mexico border in January of this year.
The number of migrants has increased since March, when President Biden granted temporary protected status to Venezuelans living in the U.S. — while there were 913 total Venezuelan migrants crossing in February, there were 2,566 in March.
The big picture: Of the more than 17,000 Venezuelans who crossed the southern border illegally since the start of the year, most had already immigrated from Venezuela to other Latin American countries, but the coronavirus pandemic has forced them to relocate to the U.S., per AP.
Some fled to other countries in South America, but the region is seeing a spike in virus cases and now its "death rate per capita is eight times the world's rate," the Wall Street Journal notes.
Between the lines: While Venezuelan migrants cross the border along with other Latin American groups that look to evade detention, most intend to turn themselves in to seek asylum. Venezuelan asylum requests tend to go through because the U.S. "corroborates reports of political repression," according to AP.
"These are higher-educated people who can advocate for themselves and tell their story in a chronological, clean way that judges are accustomed to thinking," Jodi Goodwin, an immigration attorney in Texas, told AP.
The journey to cross the border also tends to be easier for Venezuelans, who can make it into the U.S. in as few as four days. Many fly to Mexico and hire smugglers that call themselves "travel agencies" that offer to take them to the U.S. for around $3,000.
Go deeper