U.S. moves to restrict travel to Belarus over Ryanair diversion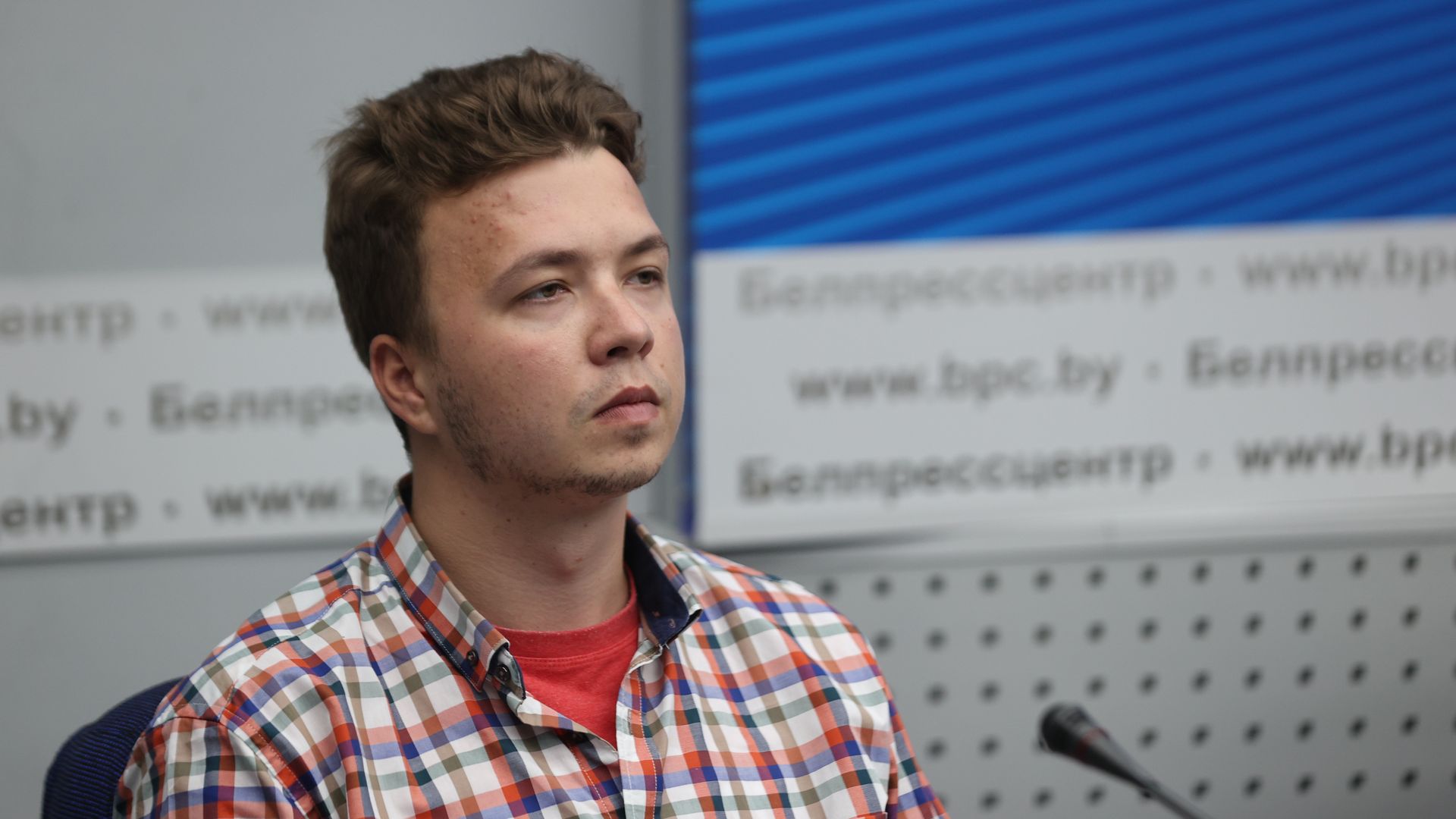 The Department of Transportation issued an order Tuesday proposing restrictions on the sale of passenger airline tickets between the U.S. and Belarus.
Why it matters: The move follows Belarus' decision last month to divert a commercial Ryanair flight in order to detain journalist and opposition leader Raman Pratasevich.
In the aftermath of the incident, President Biden said his administration was developing "appropriate options" to hold Belarus accountable, but the U.S. didn't immediately impose restrictions.
Belarus' actions were described as a "hijacking" by some European leaders and condemned by the European Council.
What they're saying: "DOT's order is premised on the Department of State's determination that, in light of the diversion of Ryanair flight 4978, it is in the foreign policy interests of the United States to limit transportation between the United States and Belarus," the department said in a statement Tuesday.
"The prohibition would provide the ability for the U.S. Government to make case-by-case exceptions for any transportation deemed to be in the national interest of the United States, including on humanitarian or national security grounds," it added.
The prohibition would also apply to "interline" air travel in which tickets are booked through one airline and contain flights operated by multiple airlines, according to the DOT.
The order is open for public comment until Thursday.
Yes, but: The decision to restrict airline ticket sales is "mostly symbolic" since "relatively few tickets are purchased for travel to Belarus from U.S.-based travel services," Reuters notes.
Go deeper