Supreme Court declines to lift eviction moratorium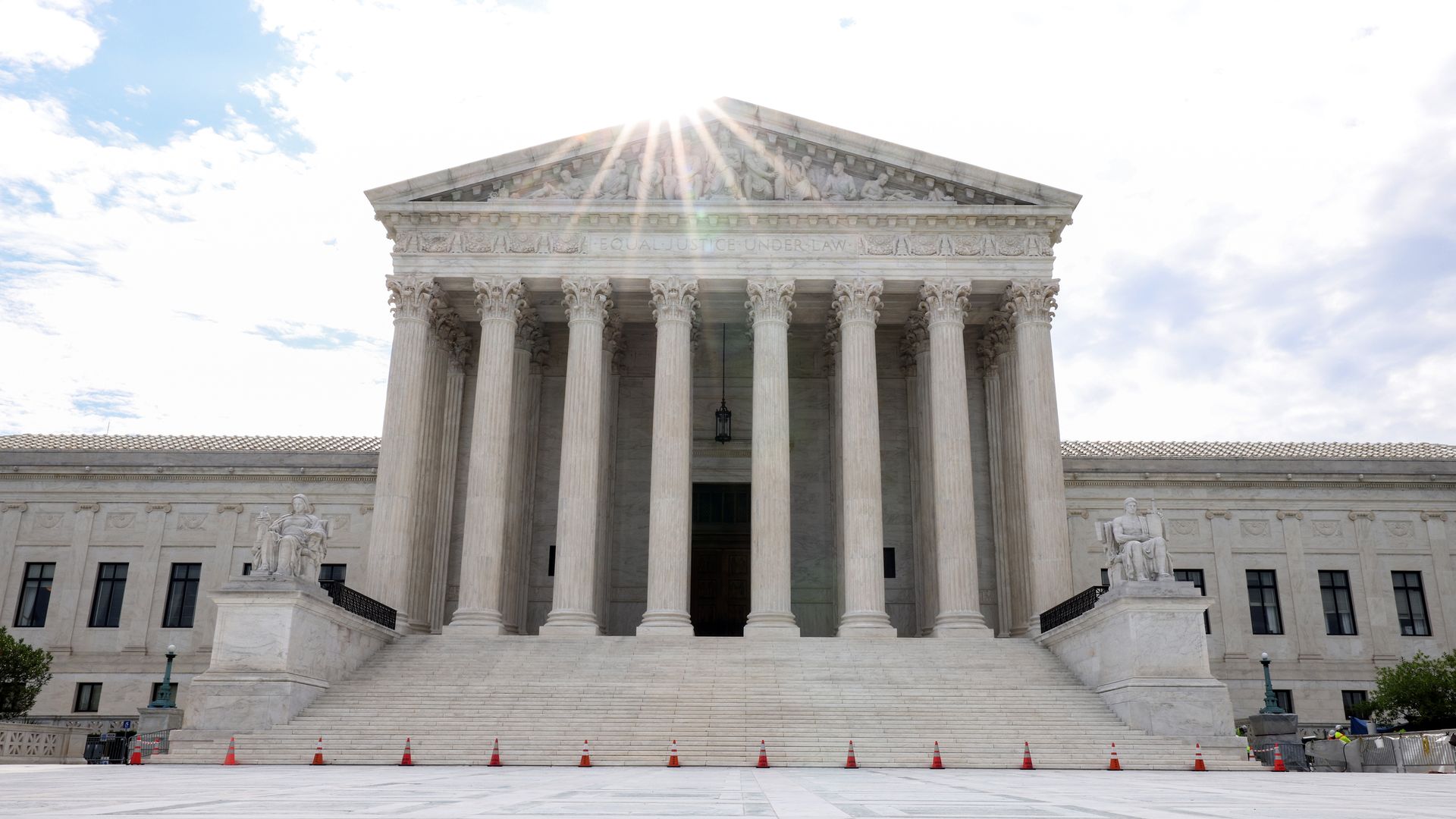 The U.S. Supreme Court ruled in a 5-4 decision issued Tuesday evening to leave the national moratorium on evictions imposed by the Centers for Disease Control and Prevention intact through July 31.
Driving the news: The Biden administration issued a 30-day extension to the temporary halt in residential evictions, the CDC announced last week, after its original deadline was set to expire on June 30.
But a group of landlords and real-estate companies filed an emergency request to override the extension and effectively end the moratorium after a federal judge ruled last month it was "legally unsupportable," the Wall Street Journal reports.
The big picture: Chief Justice John Roberts and Justice Brett Kavanaugh joined the court's three liberal justices in declining to lift the U.S.-wide moratorium.
Justices Clarence Thomas, Samuel Alito, Neil Gorsuch and Amy Coney Barrett voted to lift the moratorium.
Kavanaugh said he agreed that the CDC exceeded its authority in enacting the moratorium, but added that the extra weeks of the extension will allow the government "additional and more orderly distribution of the congressionally appropriated rental assistance funds."
"In my view, clear and specific congressional authorization (via new legislation) would be necessary for the CDC to extend the moratorium past July 31," he added.
Go deeper