Unemployment lifeline disappears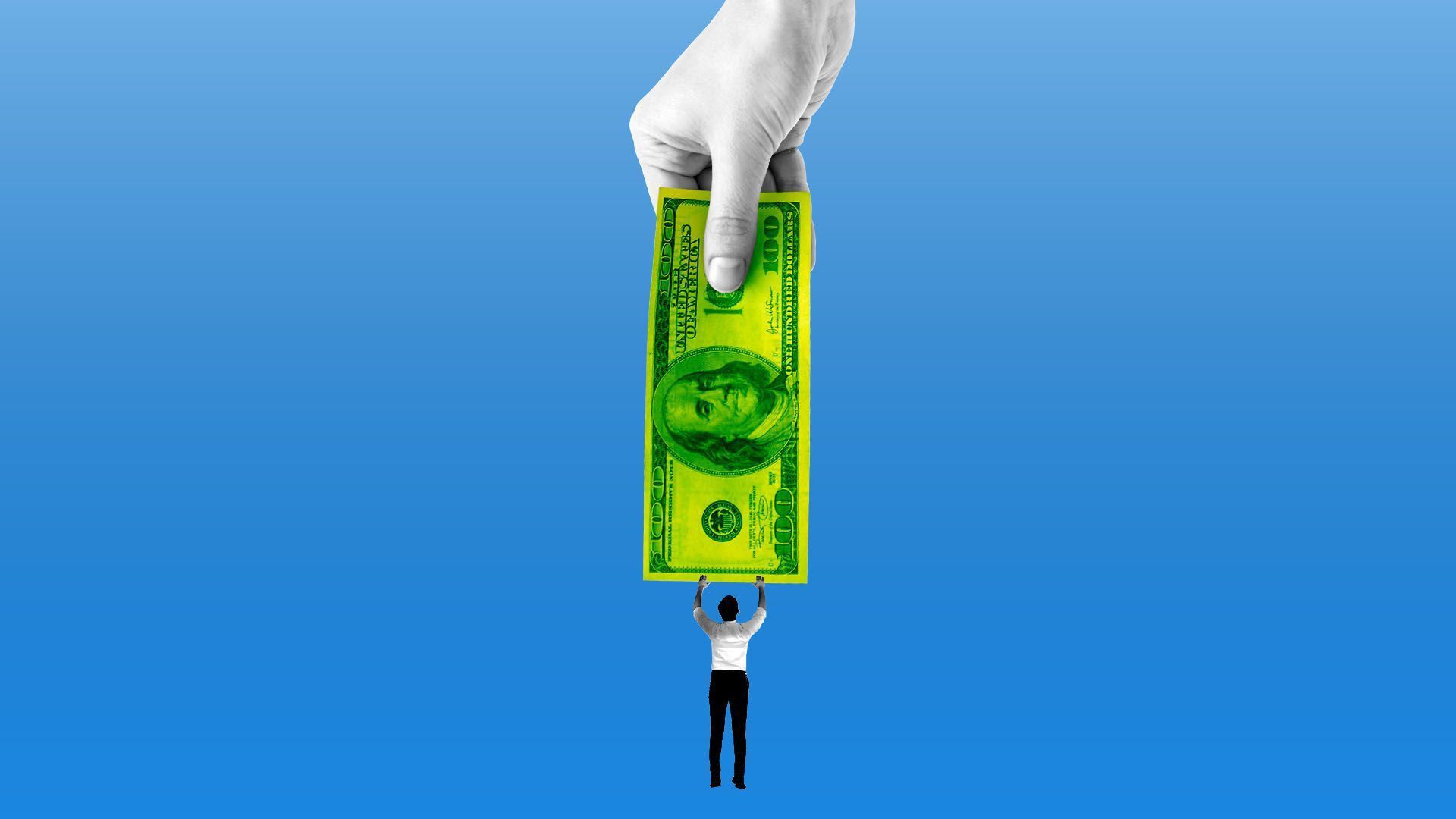 It's not just the extra $300. A subset of workers around the country is getting shut out of the unemployment system altogether.
Driving the news: Of the 26 states cutting topped-up benefits, all but four are ending (or have already ended) the program that allowed self-employed, gig and freelance workers to collect jobless aid.
Why it matters: It's part of a grand experiment underway in states across the country: preemptively shutting off pandemic-era programs in an effort to coax people back to work as businesses say they can't find staff.
"They were promised benefits until September. Months later, states are saying 'nope, just kidding.' That's what's truly unprecedented," says The Century Foundation's Andrew Stettner.
Flashback: Typically, contractors or others with limited work history are ineligible for unemployment. Pandemic Unemployment Assistance (PUA), created in the first stimulus package, changed that.
Nearly 6 million are collecting unemployment through this program, according to government data — though that's likely overstated.
What they're saying: "We have full industries that are coming back slowly, like entertainment," which employs people currently relying on the program, says Stephanie Freed, who helped create ExtendPUA.org, an advocacy group.
Uber and Lyft — whose workers leaned on PUA — say they are facing a driver shortage as demand soars back.
What's happening: The early cutoff of the program so far impacts at least 2 million Americans, according to estimates by Stettner.
That includes workers in a program that offers benefits for those who have exhausted traditional state benefits (also ending in 22 states).
The big picture: "Some people are losing some money and others are losing all money," in states cutting unemployment benefits, says Kathryn Edwards, an economist at RAND.
"It's not a consistent strategy, which made me think there's no clear target — it's just 'let's cut unemployment benefits, somehow.'"
Go deeper