Marvel's next big mobile game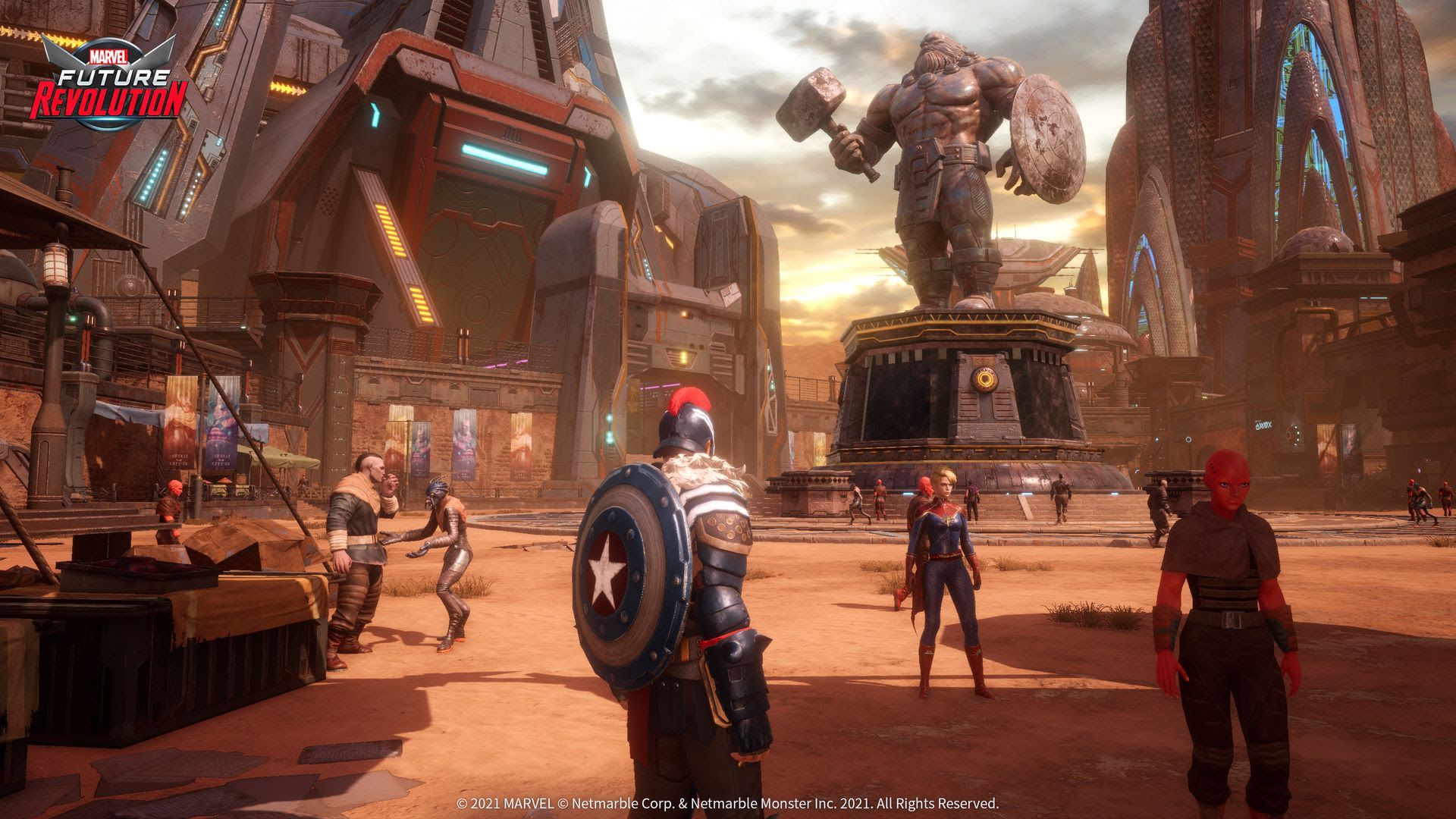 Marvel may be a better-known company in the west, but Korean mobile gaming giant Netmarble will be the creative force to watch when the companies launch an open-world role-playing game called "Marvel Future Revolution" later this year.
Why it matters: The power of modern phones is emboldening studios to make the kinds of games that previously would have only been expected on PCs and consoles.
"Marvel Future Revolution" will let players fight and talk their way through zones based on various interpretations of the Marvel super-hero universe.
The developers say players will explore huge areas that they'll share with other players.
What they're saying: "We forecast open world will become one of the major genres [on mobile] in the future," Netmarble U.S. president Simon Sim told Axios during a demonstration of the game.
Open-world games allow players to explore vast worlds, freeing them from the restrictions of linear corridor-based layouts.
Such games are rare on mobile due to their technical complexity and the presumed appetite of the audience, but miHoYo's open-world "Genshin Impact" proved a huge hit on mobile last year, earning $1 billion in its first six months, according to Sensor Tower.
What's next: Netmarble is promising hosts of characters, costumes, multiplayer options, added zones and additional story, suggesting this is a long-term project for the studio.
Marvel's last ambitious super-hero team game, "Marvel's Avengers" from Square Enix, was one of the most high-profile flops of last year due to disappointing gameplay, but Marvel and Netmarble officials declined to say if they learned any lessons from that.
Instead, they pointed to their last collaboration, "Marvel Future Fight," a simpler game which has drawn 120 million players.
Go deeper