Newly released videos show scenes from China's first mission to Mars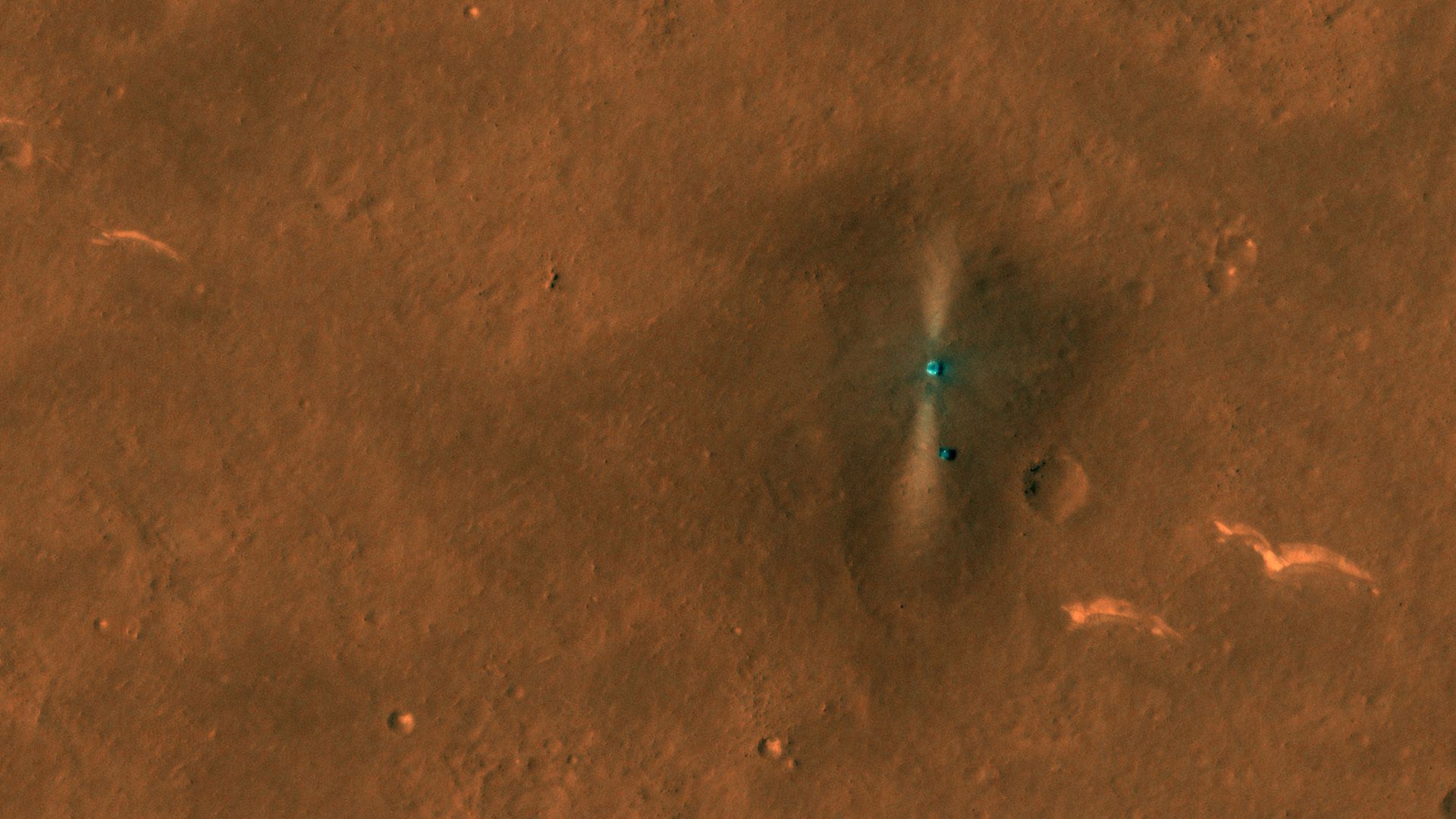 Newly released videos reveal China's Mars rover roaming the world and the spacecraft's daring descent to the Red Planet's surface.
Why it matters: The rover — named Zhurong — is the China National Space Administration's first to explore Mars, making it the only other space agency aside from NASA to successfully operate a rover on the planet.
What's happening: One of the new videos shows Zhurong moving backward after coming off of its landing platform, which brought it down to the Martian surface.
The administration also released videos of the rover's descent to the planet's surface in May, revealing the sounds of the rover coming in for a landing.
"With the files we released this time, including those sounds recorded when our Mars rover left the lander, we are able to conduct in-depth analysis to the environment and condition of Mars," Liu Jizhong, deputy commander of China's first Mars exploration program, said according to a translation of an interview from CCTV.
The big picture: NASA's Perseverance rover, which landed on Mars in February, has also captured the sounds of the Red Planet hundreds of miles away from Zhurong.
NASA administrator Bill Nelson used China's Mars landing as an example of why the U.S. needs to continue to push its capabilities in space during a congressional hearing in May.
Yes, but: Experts have said the Chinese government doesn't see itself as being in a race with the U.S., instead it's focusing on using its space program and prowess as a form of soft power to influence others in its region.
Go deeper