Scoop: Biden allies launch new advocacy group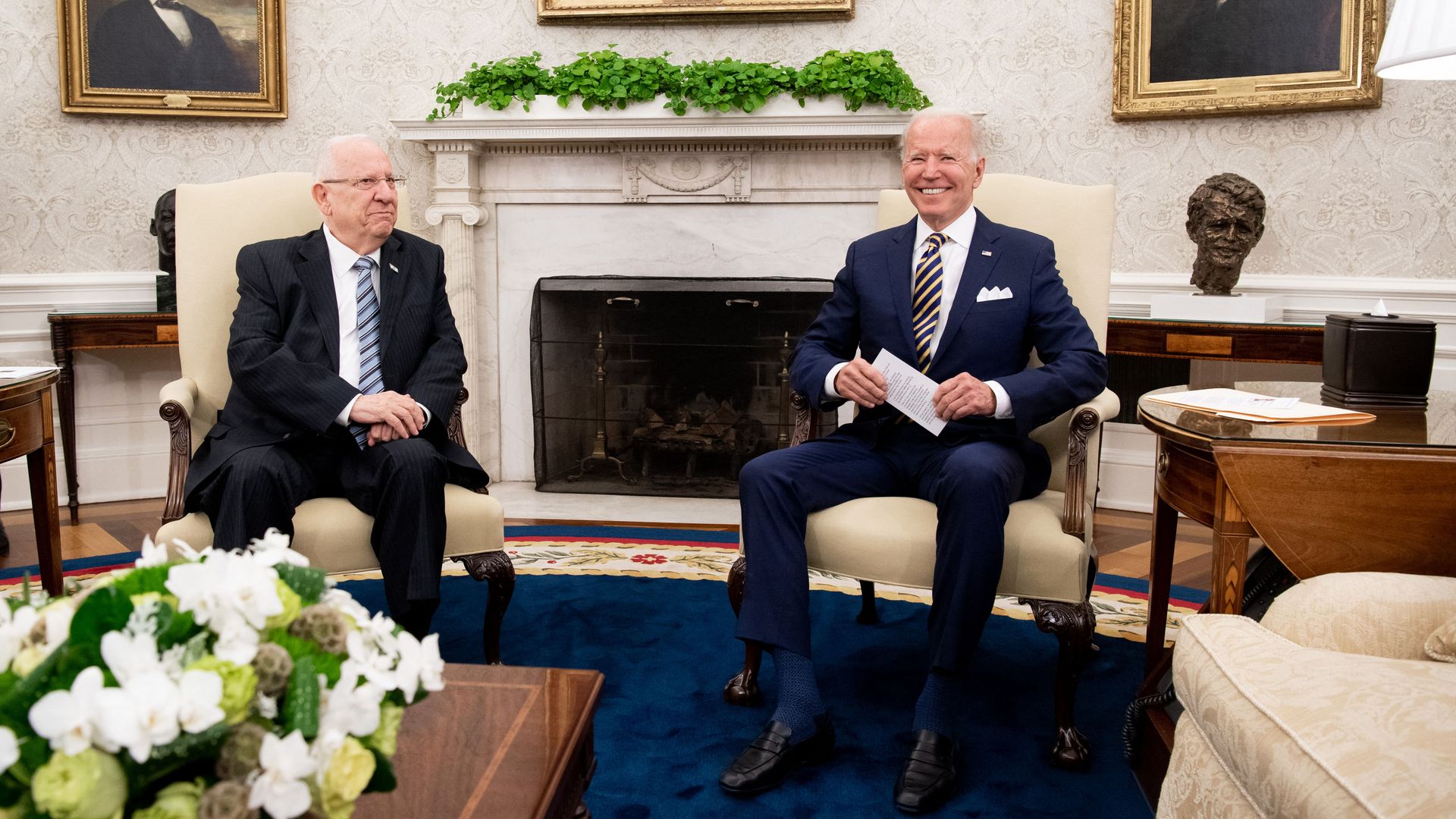 Allies who spent tens of millions to get Joe Biden elected are now launching a nonprofit advocacy group aimed at promoting the president's legislative agenda, Axios has learned.
Why it matters: Unite the Country Now will swell an already formidable stable of independent pro-Biden outfits trying to get his top policy goals past recalcitrant congressional Republicans and some tough-to-wrangle Democrats.
It also will provide an avenue for Biden's top financial supporters to step up with large contributions to a group dedicated to backing the president.
What's new: Unite the Country Now is a nonprofit offshoot of the similarly named Unite the Country, a super PAC that dropped nearly $50 million supporting Biden's 2020 campaign.
Mark Doyle and Amanda Loveday, the Democratic operatives behind it, officially incorporated the sister nonprofit in D.C. last week.
What they're saying: "We know from previous administrations just how vital it is to educate the American people about the policies and successes of the Biden administration," Loveday told Axios in an email.
"Unite the Country Now allows us to expand our efforts beyond our election work to educating Americans about how President Biden and his administration is getting America back on track, and building better opportunities for middle-class Americans," she wrote.
Between the lines: Unite the Country Now is a 501(4)(c) nonprofit, commonly referred to as a dark-money group.
As such, it will not be required to disclose its financial supporters.
Loveday told Axios it was too early to say whether the group will do so voluntarily, or whether it would, like Biden's campaign, refuse donations from certain industries or from registered lobbyists or foreign agents.
The Unite the Country super PAC received huge contributions last year from big-name Democratic donors, including Michael Bloomberg, Reid Hoffman and Jim Simons.
The big picture: Unite the Country Now joins a handful of other pro-Biden groups independently spending significant sums to promote his policy goals and try to win him key messaging battles.
Building Back Together, another dark-money group created this year with the White House's blessing, has said it will not disclose funders of its substantial pro-Biden media campaign.
The American Working Families Action Fund and Real Recovery Now! have also launched large, independent media campaigns backing Biden's infrastructure proposal.
Go deeper