Startup's plan to smarten the school ride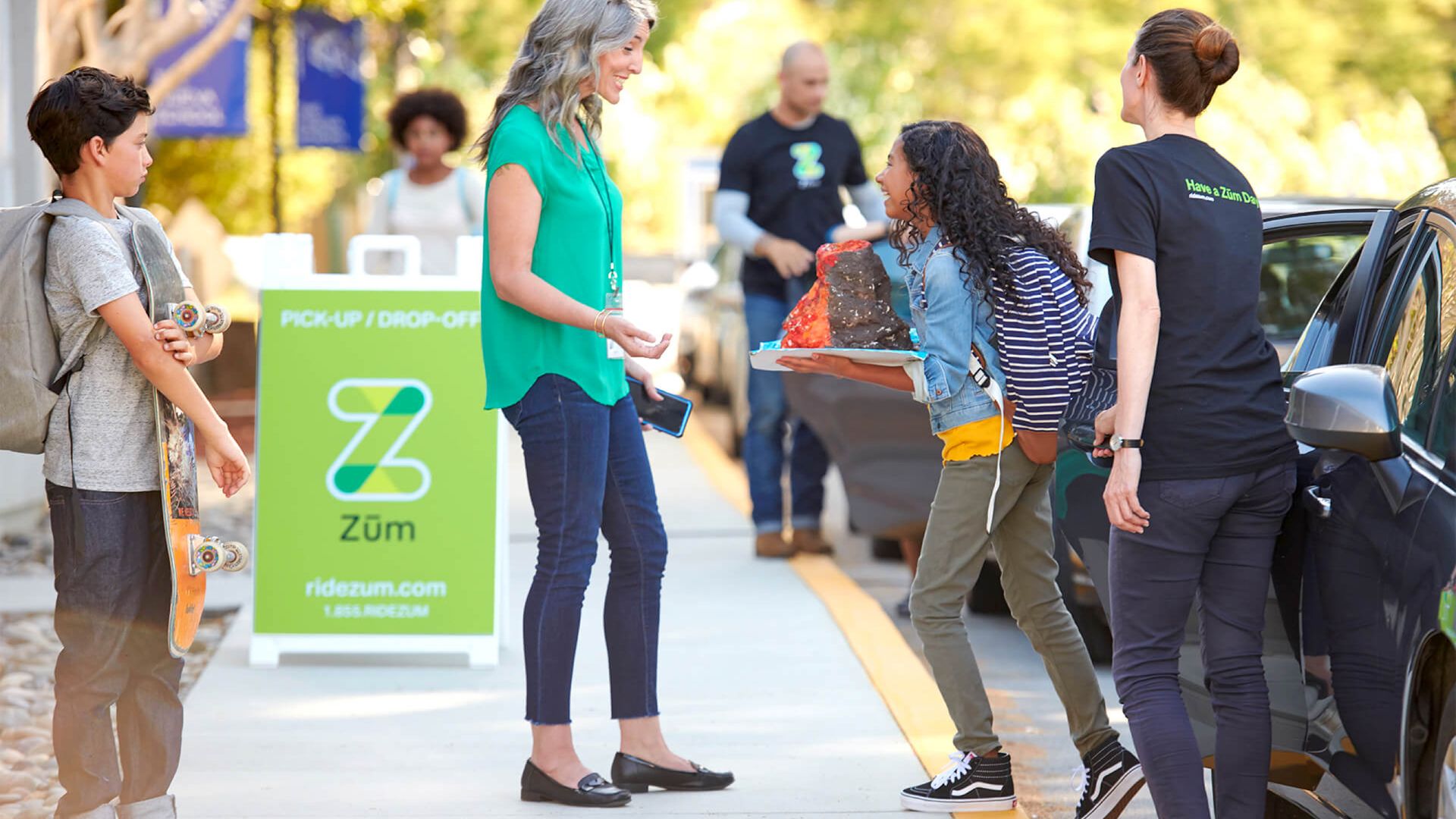 The pandemic accelerated changes in the education system, and now that many U.S. school systems are reopening or planning onsite teaching for the fall, the school transit system is evolving, too.
What's happening: Zum, a California-based startup that launched six years ago as an Uber-like ride service for families with children, is now working directly with school districts to modernize student transportation.
It developed a mobile platform for route planning and optimization that includes tracking software to let school officials and parents monitor every student's trip to and from school each day.
The big picture: Student transportation is the largest mass transit system in the United States — a $28 billion industry — and for most districts, it's the second-largest budget item after teacher's salaries.
But it's inefficient, leading to long travel times for many kids and unexpected delays that trickle down to classrooms and communities.
For example, teachers have to slow down an entire class when students are late, and parents need to juggle irregular drop-off and pickup times. Drivers face inconsistent schedules, too.
The details: Co-founder Ritu Narayan and her brothers started Zum because of her own challenge getting her two children to and from school while working a demanding job at eBay.
Originally targeting the ride service toward busy parents like herself, the startup later shifted gears to provide comprehensive transportation services to school districts.
Oakland Unified School District in Oakland, Calif., is the first district to sign on with a 10-year, $100-million contract. San Francisco is next, starting this fall.
How it works: Zum took responsibility for transporting 1,300 special education students across 87 schools in Oakland starting in April, when schools reopened after the pandemic.
It cut the number of school buses by 29 percent, relying instead on a mix of buses, vans and cars for efficiency.
Drivers get real-time route updates on the Zum app, plus personalized information on every student's needs, and the ability to report and resolve issues in real time.
Parents and school officials also get real-time visibility of the students' status.
What they're saying: "We used to get a lot of complaints from parents saying, 'Where's my bus?'," said Kimberly Raney, head of transportation operations for the Oakland Unified School District.
"Now with the app, parents can log in and track the bus. Parents are a lot happier with the service."
What's next: Zum plans to fully electrify its fleet by 2025.
Go deeper