UN human rights chief calls for "transformative" reparations in George Floyd report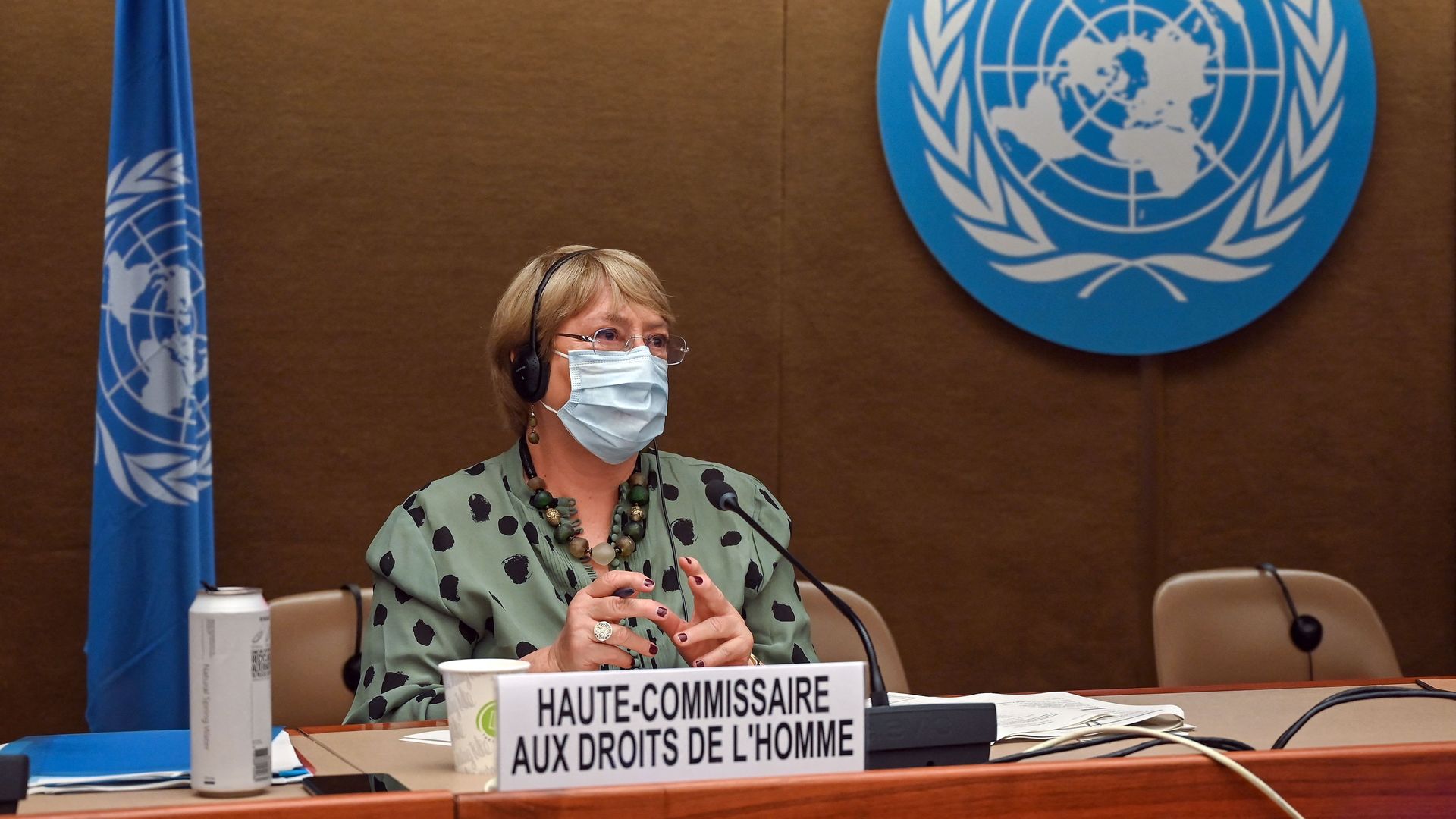 In a landmark report released Monday, UN High Commissioner for Human Rights Michelle Bachelet urged countries to adopt "transformative agendas" to uproot systematic racism in the wake of the killing of George Floyd last year.
Why it matters: The report, mandated by the Human Rights Council in June 2020, "could not find a single example of a state that has fully reckoned with the past or comprehensively accounted for the impacts of the lives of people of African descent today," one investigator told a news conference Monday.
Driving the news: The year-long investigation examined "systemic racism, violations of international human rights law against Africans and people of African descent" by law enforcement agencies and governments worldwide.
The report featured analysis of 190 deaths at the hands of law enforcement, consultations with 340 individuals, and over 110 written contributions.
In probing police killings across different countries and legal systems, the report found "striking similarities" — including in the hurdles that families face in seeking justice.
What they're saying: "The status quo is untenable," Bachelet said in a statement to the press, as she addressed the topic of reparations.
"Systemic racism needs a systemic response. There needs to be a comprehensive rather than a piecemeal approach to dismantling systems entrenched in centuries of discrimination and violence. We need a transformative approach that tackles the interconnected areas that drive racism, and lead to repeated, wholly avoidable, tragedies like the death of George Floyd," she continued.
"The dehumanization of people of African descent […] has sustained and cultivated a tolerance for racial discrimination, inequality and violence," the report said.
Go deeper