Nintendo's "Smash Bros." is gaming's biggest crossover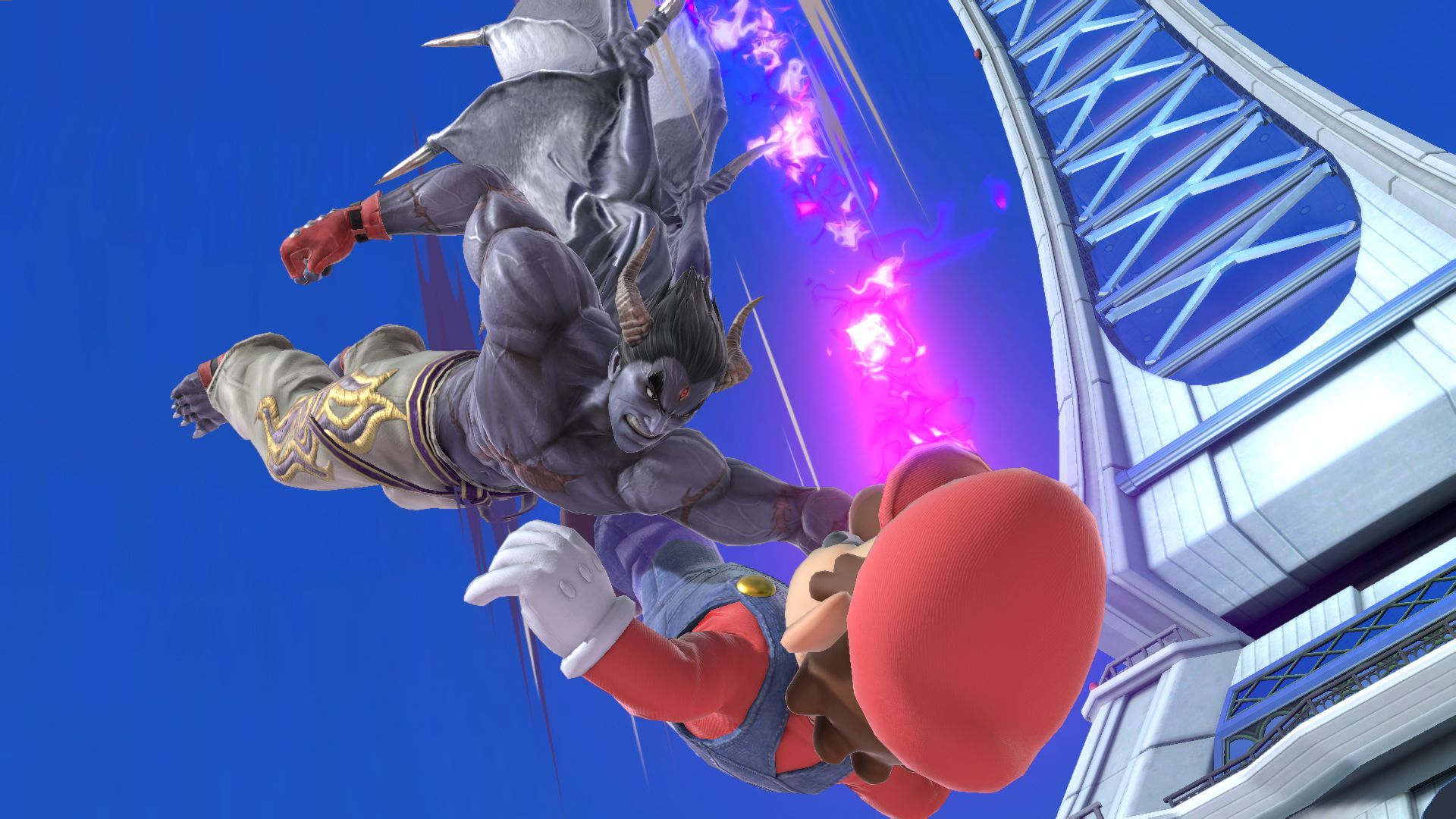 For all the talk of "Fortnite" and its so-called metaverse of character crossovers, it is Nintendo and its "Smash Bros." fighting game series that has created the industry's biggest team of rivals.
The big picture: For "Smash," Nintendo flexes its strength as a successful video game company to rope in collaborators and occasional competitors in the service of making its own $60 game increasingly successful.
The current vehicle for this is 2018's "Super Smash Bros. Ultimate," which on Tuesday is set to receive another addition to its roster of combatants in the form of Kazuya Mishima from Bandai Namco's fighting game series "Tekken."
The paid update will also add crossovers with Capcom's "Devil May Cry," Microsoft/Bethesda's "Skyrim," and WayForward's "Shantae" series, all in the form of costumes for the game's most generic combatants, the doll-like Mii Fighters.
The "Tekken" addition gives "Ultimate" a roster of fighters from 39 franchises, more than a dozen not made by Nintendo.
Epic's approach with "Fortnite" is to wedge a wide array of pop culture icons — from gaming, movies, sports, music, etc. — into a format that is ostensibly a 100-player shootout but can be used as a social space.
That creates a multi-branded playground that can double as a marketing launch pad for any company's next game, movie, album or show.
Epic isn't selling more copies of "Fortnite," because the game is free. Instead, it's enticing players to log back in, maybe buy a new costume but also receive these crossovers as ads.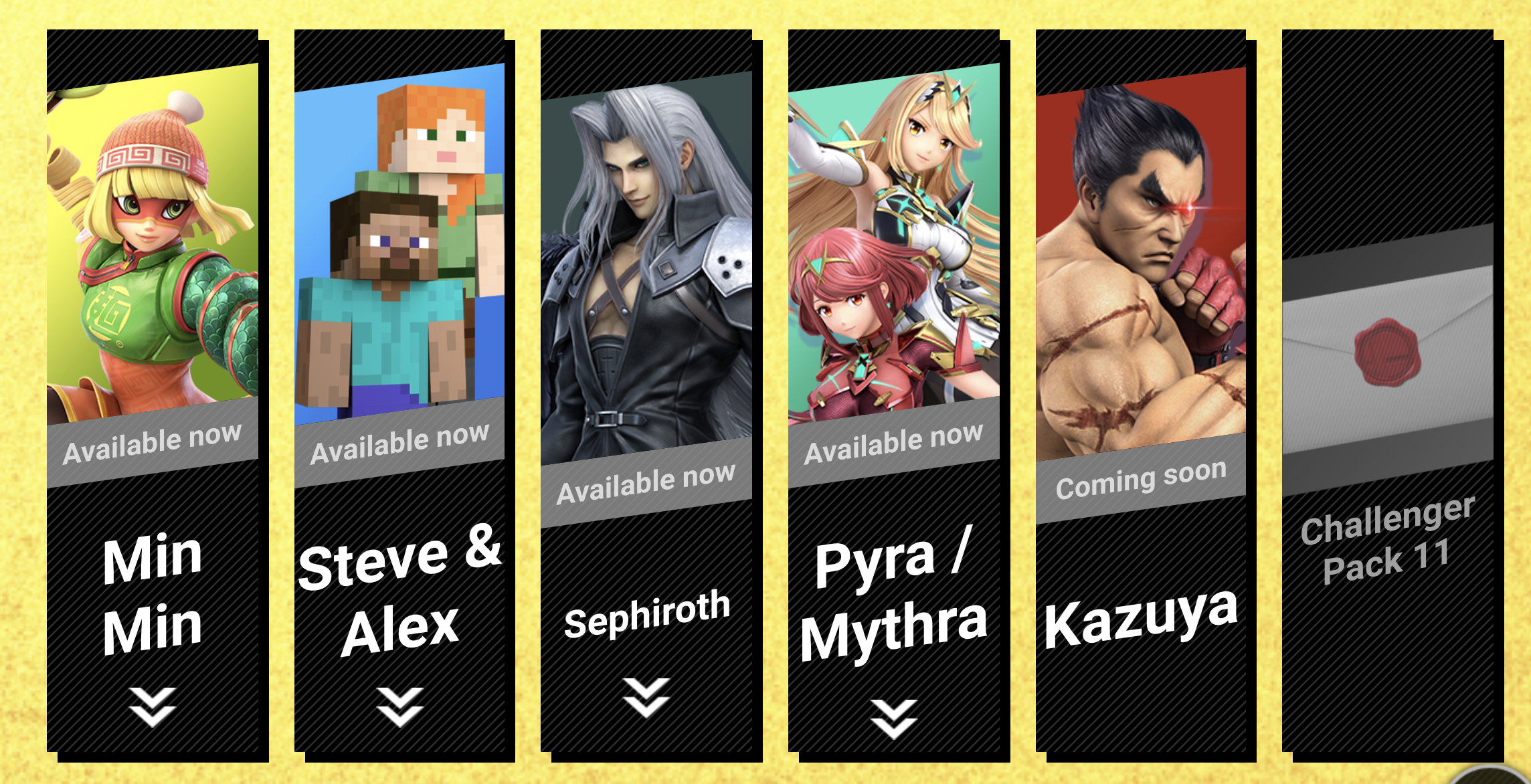 Between the lines: "Super Smash Bros." launched on the Nintendo 64 in 1999 as a fighting game featuring many of Nintendo's most famous characters, but it has morphed into a corporate barrier-breaking rumble.
Newer releases added characters from Sega's "Sonic The Hedgehog," Square Enix's "Final Fantasy" and "Dragon Quest," Konami's "Castlevania," and more.
One of Nintendo's most active collaborators is rival console maker Microsoft, which supported recent crossovers with "Banjo-Kazooie" and "Minecraft."
Big companies are Nintendo's favored partners, but it has also worked with indies.
Yacht Club Games' Shovel Knight, Toby Fox's Sans and WayForward's Shantae all appear in limited forms.
"Smash" is now also the medium's biggest library of gaming music, thanks to aggressive additions of songs from the game's many franchises. 
The addition of a "Tekken" character will add 39 songs from that series to the game.
A fan wiki for "Ultimate" lists over 1,000 songs from more than three dozen series, many of which are not Nintendo's.
What's next: Smash Bros. producer Masahiro Sakurai said Monday that Nintendo's efforts to add downloadable characters to "Ultimate" will end later this year with one final character.
There's a long list of characters fans have been begging for, including Sora from "Kingdom Hearts" and Nintendo's own Waluigi.
Even if a fan's dream pick doesn't come true, maybe their character will at least show up as a Mii costume.
Go deeper