NBA ownership stakes keep switching hands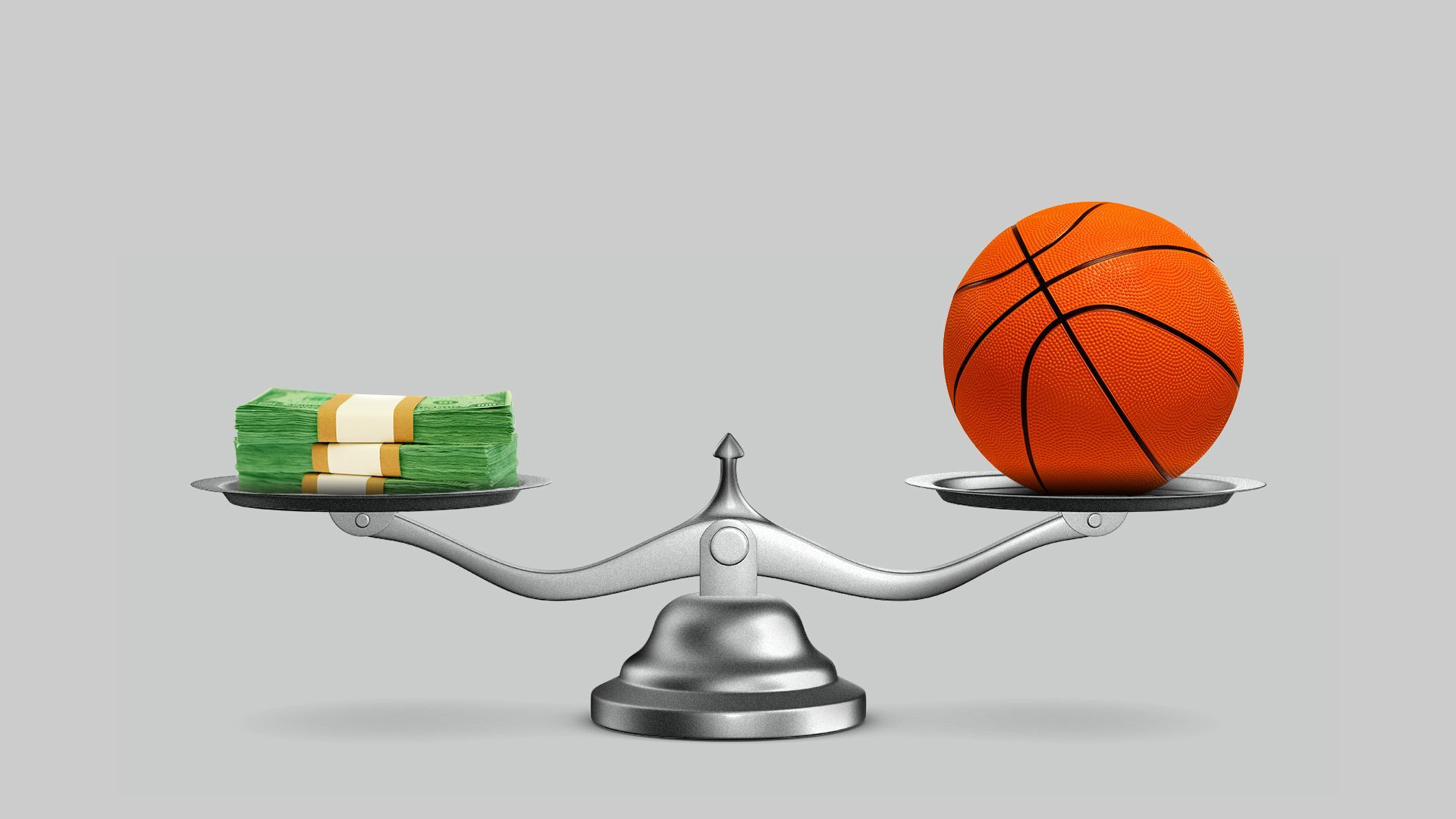 Mark Walter and Todd Boehly agreed to buy a 27% stake in the Los Angeles Lakers from Philip Anschutz at around a $5.5 billion enterprise value. The franchise continues to be majority owned by the Buss family.
Why it matters: This may be more about the next deal than the current one. Financiers Walter and Boehly are part of the Los Angeles Dodgers ownership group, and now are well-positioned to buy out the Buss family were it to want to sell. Kind of like Laurene Powell Jobs did several years ago with the Washington Wizards.
Background: This was a proprietary process that wasn't shopped to the handful of investment funds that have formed to buy pro team stakes. Sources say the deal size was just too large for the current funds and that the NBA still frowns on the prospect of a fund as a majority owner (even if it's just an unofficial option).
Coming attractions: Word is that Dyal Capital Partners is in advanced talks to buy a small piece of the Phoenix Suns, while part of the Sacramento Kings has been in market for months. Plus, there's still up to 10% available of the San Antonio Spurs, which recently sold a 20% stake to Sixth Street and another 10% to Michael Dell.
The bottom line: "Based on the 2018-19 season, the last full season completed before the pandemic, the $5.5 valuation places a revenue multiple of 12.7 on the Lakers. That multiple is the second-highest for the league, behind only to the 13.7 times revenue in Steve Ballmer's 2014 purchase of the Los Angeles Clippers." — Mike Ozanian, Forbes
Go deeper