Nearly a quarter of health workers threatened or harassed, CDC says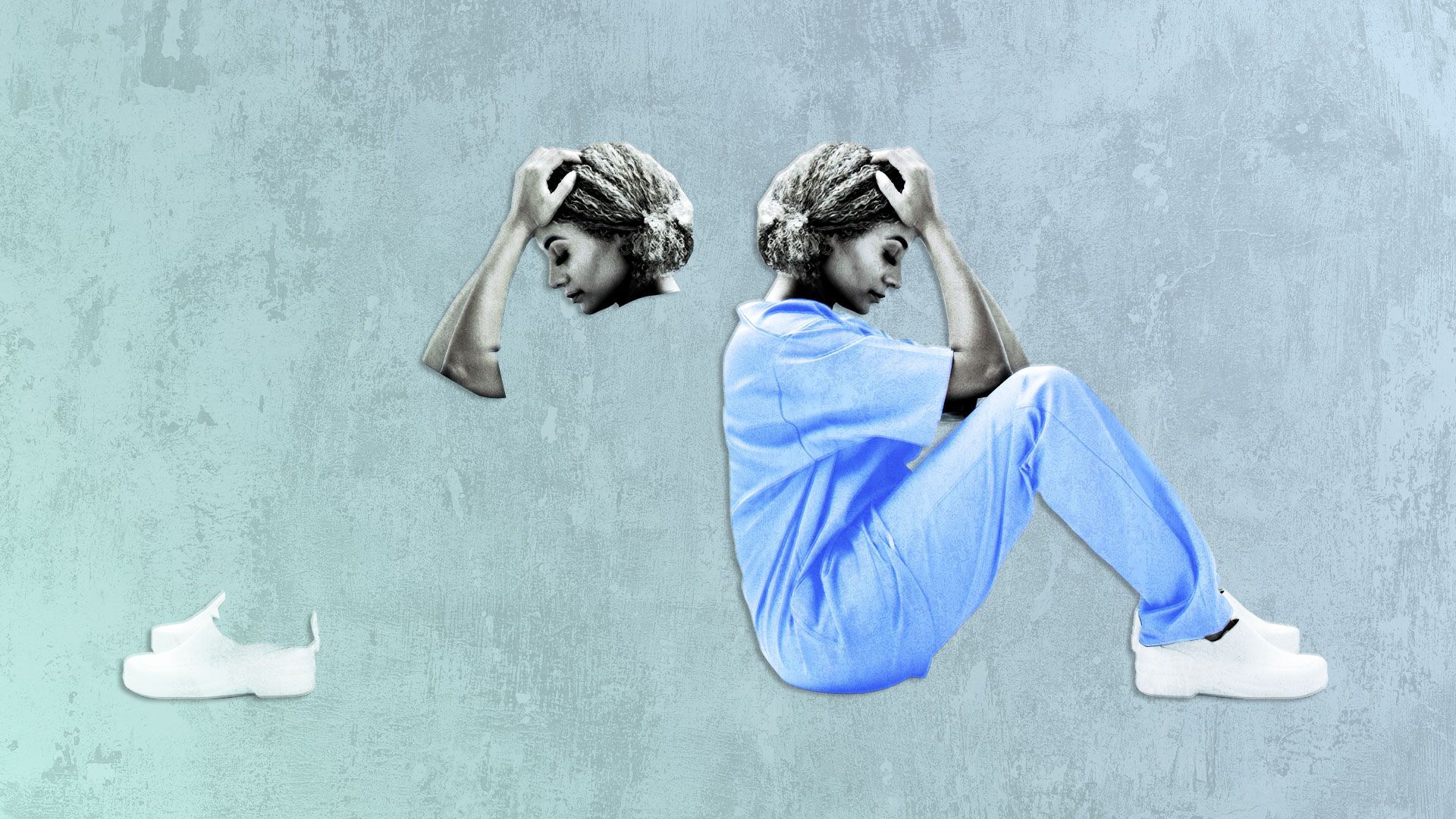 Nearly a quarter of public health workers said they felt bullied, threatened or harassed because of their work since the pandemic began, new CDC data shows.
Why it matters: The data corroborates the anecdotal evidence of how politically charged public responses and work burnout wreaked havoc on the mental health of public health workers this past year, causing some to even resign.
By the numbers: Out of 26,174 public health workers surveyed across the U.S., 23.4% said they'd been threatened or harassed and 11.8% said they'd received a job-related threat.
More than half of respondents reported symptoms of at least one mental health condition in the past 2 weeks. That included about 37% reporting symptoms in the past two weeks coinciding with PTSD, 32% reported symptoms of depression, 30% reported anxiety and 8% reported suicide ideation.
The results of the screenings were worse among those who said they felt unable to take time off and among those who worked more than 41 hours a week.
Nearly 75% of respondents having experienced traumatic stress said they were overwhelmed by work.
The highest prevalence of symptoms of a mental health condition was among respondents those ages 29 and younger, as well as transgender or nonbinary people of all ages.
Go deeper