Senators welcome Biden's infrastructure walk-back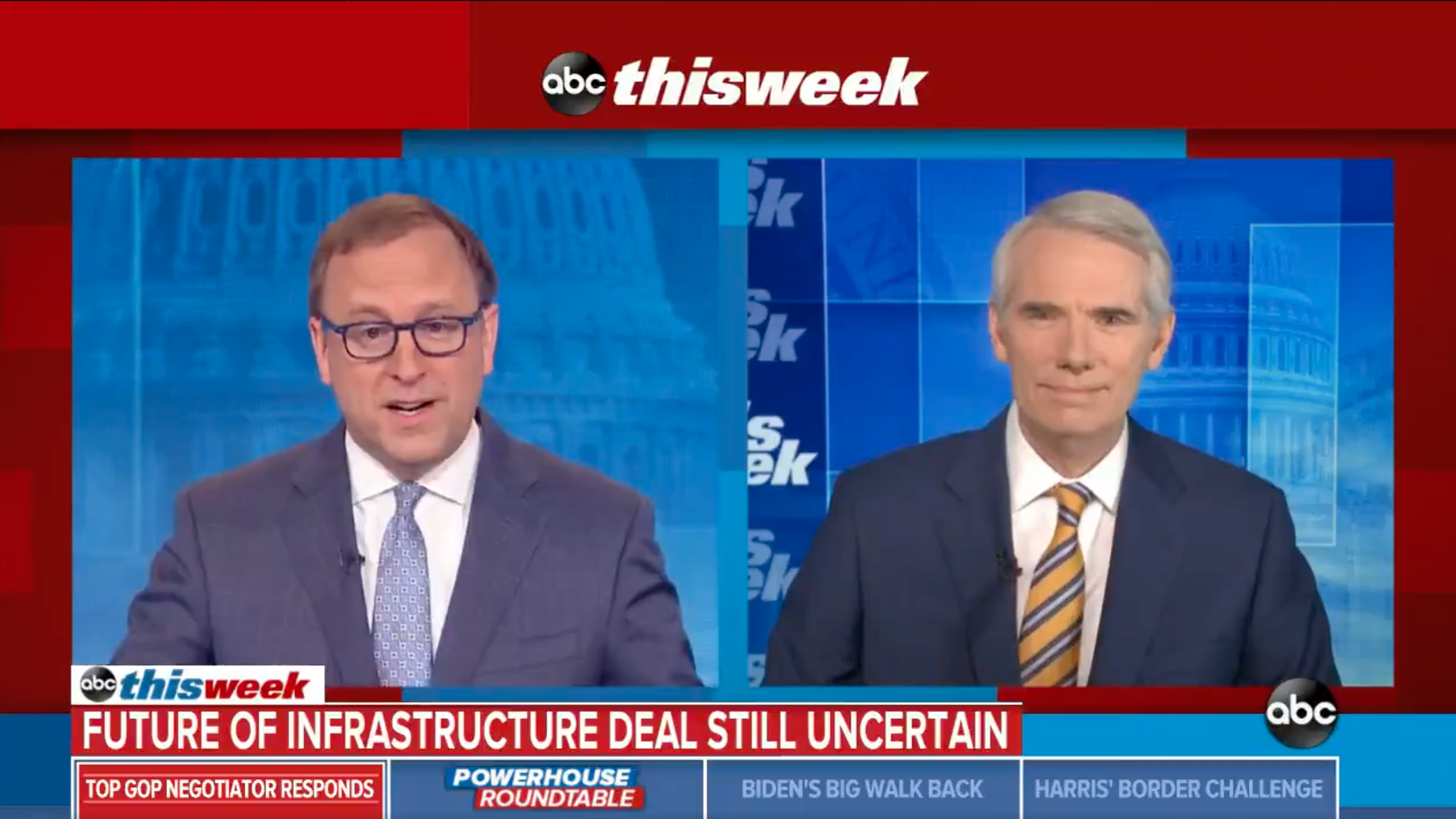 Sens. Joe Manchin (D-W.Va.) and Rob Portman (R-Ohio) said they were relieved by President Biden's statement on Saturday, walking back his implied veto threat of the bipartisan infrastructure deal.
Why it matters: The passage of the $1.2 trillion agreement seemed to be in jeopardy after Biden made several remarks on Thursday suggesting an ultimatum.
In a lengthy statement on Saturday afternoon, Biden clarified: "My comments also created the impression that I was issuing a veto threat on the very plan I had just agreed to, which was certainly not my intent."
Portman said Sunday on ABC's "This Week" that he and other senators were "blindsided" by Biden's earlier remarks.
Of note: Sen. Bill Cassidy (R-La.) said Sunday said that he expects Senate Minority Leader Mitch McConnell (R-Ky.) will support the compromise.
"If we can pull this off, I think Mitch will favor it," Cassidy said on NBC's "Meet the Press." 
What they're saying: "This is the largest infrastructure package in the history of the United States of America," Manchin said on "This Week."
"There has never been a doubt in my mind that [Biden] is anxious for this bill to pass and for him to sign it, and I look forward to being there when he does," he continued.
Progressive Rep. Alexandria Ocasio-Cortez (D-N.Y.) said the president should not be limited by Senate Republicans "particularly when we have a House majority, we have 50 Democratic senators, and we have the White House."
She and other Democrats want the infrastructure deal to also tackle things like climate change.
Cedric Richmond, senior adviser to the president, said on "Face the Nation" he believes they will "see overwhelming Democratic support" for a deal.
Go deeper: Biden walks back implied veto threat on infrastructure deal
This story has been updated.
Go deeper